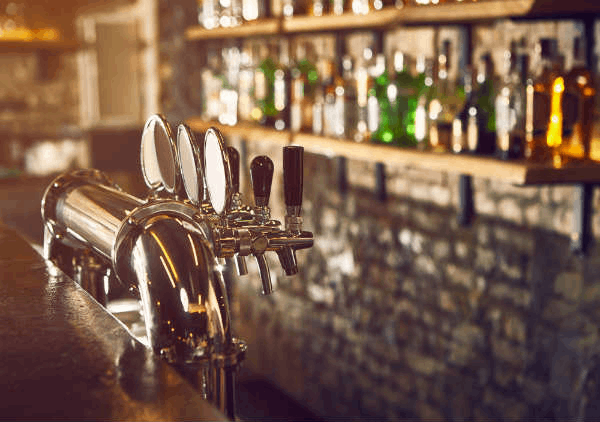 For any new bar bursting out on the scene, regardless of how cool its concept may be, there's no absolute guarantee that it will be profitable.
Indeed, the bar industry is extremely competitive. So before you get started, it's important to invest time into deciphering how well your concept is likely to do commercially.
To help you on this mission, we'll review the key factors to launching a successful bar.
1. Verify that there is a demand for business in the bar's location
To adequately evaluate the commercial potential of your project, you'll need to carry out market research.
This involves dissecting the bar market at a local and national level, as well as the characteristics of people living within your bar's potential location, so you can assess the level of demand and whether there's an opportunity for your business to thrive.
First things first, you'll need to carry out in-depth research of consumer habits and trends within the bar sector. The objective of this section is to understand the challenges currently being faced by bar owners and to allow you to identify the most promising group of consumers to target.
Once you've refined your understanding of the industry, you need to look at the commercial potential of the area in which your bar will be operating. The goal here is to assess the size of the local market and scope out the busiest shopping areas.
Next, you'll need to familiarise yourself with the existing supply in the bar market. Identify your direct and indirect competitors, as well as your target customers and what their expectations are.
Once you've gathered this data, you'll be able to determine whether the market is large enough to support the arrival of your bar. Having identified the characteristics of those living within your local market and the services already offered by competitors, you'll also have a better idea of the best areas in which to base your bar and what concepts are likely to be the biggest hits.
2. Identify a concept that sets you apart from your competitors
Next up in our key factors to launching a successful bar is to settle on a market (sometimes the more niche the better) where there is very little competition, or to decide on a concept that differentiates you from what's already out there.
Competition is tough - you are not the only bar in your city or region. You need to be able to identify what makes you special and be able to answer this question with confidence: Why should people come and have a drink at your place instead of the bar next door?
You need to be original to stand out from the competition. This can be carried out in many ways - from the aesthetics of your bar to the music you play and the prices you set, down to the way you communicate your message to customers via social media and advertising.
And for your bar to be profitable, you must of course offer prices that will align with the needs of your customers and your own reputation.
If you're keen to explore the world of themed bars, check out our guides on how to open a craft beer bar, open up an eSports bar, and how to take over a bar.
Alternatively, you could check out our ultimate guide to open a nightclub, if you'd like more of a party atmosphere!
3. Find a location that suits your concept
Choosing the right location for your bar is essential. Where it's based will have a considerable influence on how many customers you attract, and consequently, your turnover.
First, set your rights on choosing a location that's easy to get to and readily accessible via public transport. Your decision as to location will also depend on the concept of your bar and the prices you wish to set. A bar selling £2.50 beers should be located close to a university, whereas an upmarket wine bar is more likely to be found downtown or in a residential area.
We recommend opting for a premise that is already in good condition, to reduce having to invest more time and money on renovation work, as well as making sure it complies with health and safety regulations and ensures accessibility for disabled customers.
4. Build a viable business model
In order to know which type of bar to open, it is essential to question the business model and evaluate the possibilities of growth.
Several strategies are possible. In particular, you could consider:
Betting on the volume sold by setting low prices that will allow you to maximize your bar's occupancy
Focusing on premium drinks such as cocktails, artisanal beers, or exceptional wines to allow you to offer a high unit margin
Using the menu to increase the average spend per customer: via a wide selection of sides or sharing boards
Opting for a theme that could expand as a franchise or lead to the opening of one or two other sister bars
For more information, check out our article on creating the financial forecast for a bar.
5. Writing the business plan for your bar
Drafting a business plan for a bar is the next of our key factors to launching a successful bar.
A business plan is a document containing a financial forecast (highlighting the financing requirements to start the business and the expected profitability of your project), as well as a written part presenting its strengths and the company's objectives for the coming years.
It's also the document you'll use to present your project to the bank and potential investors to secure the capital needed to launch - so having a professional and reliable business plan is key.

If you've never written a business plan before and aren't sure how to go about it, an excellent solution is to use online business plan software like the one we offer.
Using specialized software to create a business plan for your bar has several advantages:
You are guided through the writing process by detailed instructions and examples for each part of the plan
You can look at already written business plan templates
You can easily create your financial forecast by letting the software take care of the calculations for you
You get a professional document, formatted and ready to be sent to your bank.
If you are interested in this type of solution, you can try our software for free by creating your account here.
That's it for this time! We hope this article has helped you better understand the key factors to running a successful bar. If you have any questions or queries, please don't hesitate to get in touch with our team.
Also on The Business Plan Shop
Know someone who would be interested in learning more about the key factors to launching a successful bar? Share it with them in just one click!