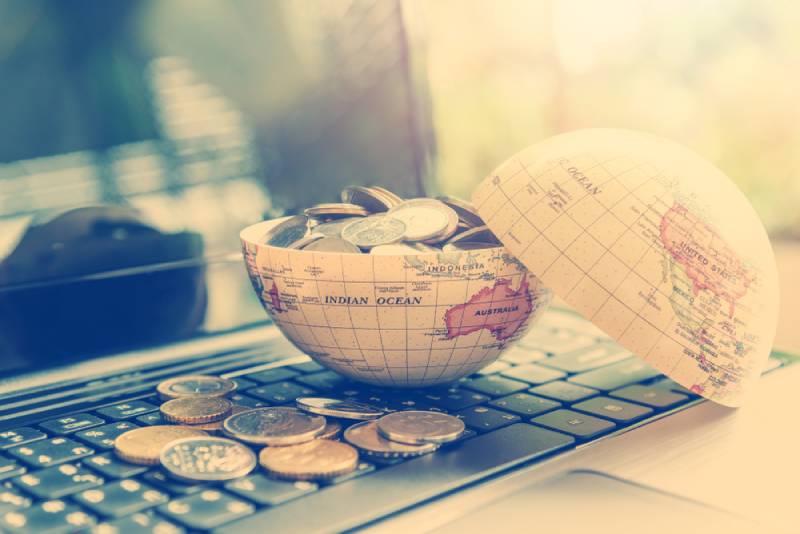 The concept of the side-hustle has made its way into everyday life. Whether it's a passion project to kick-start your hobby into becoming a full-time career or a means of boosting your monthly income, it seems everyone has at least one alternative online revenue stream these days.

Finding one can be an interesting task, and starting your own can be even more difficult. If this is a new world to you, it's helpful to know exactly what to look for in a viable revenue stream. We have invited MicroStartups to let us know how to look for alternative revenue streams when putting a business together.
There's a built-in audience
Every business needs to start with an audience in mind.
If your alternative revenue stream doesn't have mass-market appeal, or a small passionate audience you can latch onto instantly then it's essentially doomed to fail.
An audience doesn't just mean there's a group of people who will buy your products or shop for your services.
It means there's an active group that will promote the benefits of your business, leave positive reviews and essentially provide free digital marketing.
A built-in audience is important, but their ability to expand your audience is even more so. How do you recognise a built-in audience though?
Use social media as a tool for gauging interest in a product, service or market. Search to see what people are tweeting about it, research Facebook groups to see what people like and dislike about existing competitors and see if there is a strong base of Instagram influencers who could be used to integrate their audience into your own.
Trying to launch a new revenue stream from scratch is difficult enough as it is, but is almost impossible without an audience to carry you through it.
The main focus is simple
Ideas need to be simple enough for audiences to understand immediately. We see this in action every day neat, concise message branding to sleek product designs that appeal to mass-market trends.
If you can't identify these simple elements in your alternative revenue stream, you need to re-think your idea.
Focusing your central concept around an elevator pitch can be a great way of crystallising what does and doesn't work about your plan.
Especially in the early days, you need to have an eye on your marketing. Great advertising isn't just about making something appealing, it's about getting the essence and themes of an idea across in as short a time as possible.
Attention spans are decreasing as we spend more time online. If you're for example selling a drink, most potential customers don't have time to read where all the ingredients come from, they just need to be told how it'll quench their thirst.

Ideas don't just need to be simple in theory but in execution. If your vision for an alternative revenue stream can't exist immediately within your current situation, then you're going to start stepping out of your league in terms of budget.
Say you want to open an online store selling high-quality items. Suppliers may not be interested in working with someone new to ecommerce and crafting your own products may be too time-consuming.
If you get started in dropshipping and shipping directly from suppliers familiar with this model, it may offer a way to engage with your alternative revenue stream without transforming your daily schedule.
You can do it anywhere
With the majority of alternative revenue streams being so digitally focused these days, it's important that you find something you can do anywhere.
Most alternative revenue streams are done part-time which means they need a low investment.
Low investment generally means you can run it out of the home without spending huge amounts on office or warehouse space.
To come back to dropshipping for a second, this is a hugely popular side hustle because it doesn't require the additional storage and packing space that traditional ecommerce does.
This removes many of the traditional logistical restrictions of starting a business and allows regular people to dip their toes into alternative revenue streams temporarily.
Balancing this as a side project also means finding time to work on your project while you fulfil other responsibilities. Is this something you can feasibly do on the train to another meeting? Can you quickly fire off some emails while picking the kids up from school?
Many SME require maximum flexibility from their directors, especially in the early days. It's not just a matter of being able to work hard, but solve problems on the go and be flexible in your ideas.
It's social media friendly
We may be trying to wean ourselves off scrolling through Facebook every night before bed, but social media plays a crucial part in finding a successful alternative revenue stream.
As we've touched upon, social media helps modern businesses find and grow their audience.
Fan groups and discussion spaces are where ideas are shared and torn down in equal measure. These spaces will be essential for learning how your business can improve and what people react to.
By social media-friendly we also mean building the type of business or side hustle that can produce interesting and entertaining content.
Some topics are naturally boring and not a fit for social media. How you execute them can make them more social-friendly though, such as giving your followers unique insight into your operations, essentially making openness part of your brand.
Lets circle back to our dropshipping example one last time. Social media platforms have to be treated as one of the homepages of the internet now, considering the amount of time spent on them.
It's where people will come to find new brands and stores to shop with. A dropshipping store can easily present itself as a cheap, easy and quick form of purchasing products, using targeted visual social ads to do it.
This doesn't just appeal to a social user's curiosity but promises the opportunity to complete one of their daily chores quickly.
Getting started with an alternative revenue stream raises a lot of questions beyond just these. Do I have the skills to do this? Can I afford to invest the time?
There's a lot you need to ask yourself, but once you have these basics covered you may just have a winning idea that could turn into an exciting entrepreneurial adventure.
Also on The Business Plan Shop