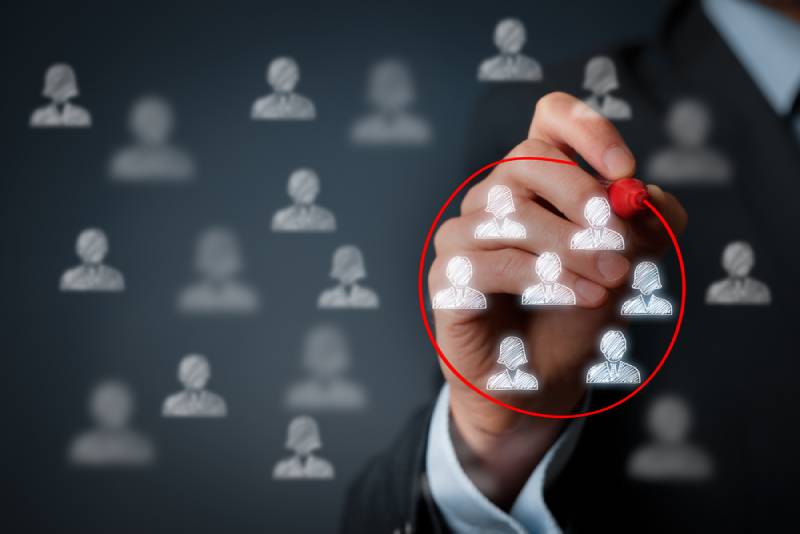 In principle, selling online opens you up to every demographic. After all, smartphones are ubiquitous so even people who don't own computers or tablets can still use ecommerce.
At the same time, using cellphones and tablets requires to be even more specific when targeting an audience.
Targeting isn't easy at the best of times. Even a demographic that you understand fairly well can surprise you: fashions move fast, particularly because they're now mainly driven so heavily by social media.
Some demographics can require you to fundamentally change your approach in particular for different age groups.
So let's say you're trying to sell online to an older target audience: how can you give yourself the best chance of succeeding? Well, you certainly need a clearly-defined business plan — and in this post, MicroStartups is going to look at 3 key actions to bolster your marketing efforts.
Make SEO the top priority
There are plenty of ways to reach people online, but older people are less likely to use social media. They may have accounts, but won't check them as often as younger people would.
PPC campaigns can work well, but it's best to make search engine optimization (SEO) the top priority. After all, everyone — across all age groups — relies heavily on Google searches.
This isn't just about polishing product pages to get them to the top of the SERPs, though that is certainly important. It's also about creating content geared towards older people, bringing them in before pushing them towards your main produit or service.
For instance, guides and tutorials are important parts of content marketing for all demographics, but sticking to basic advice will help with an older audience.
For example "What is a tablet computer?" is a fine question to answer for older people who've escaped the iPad bandwagon, but "What can I do with a tablet computer?" is also worth answering because it's something that even someone who already owns an iPad might want to ask. It's hardly uncommon for people to buy things without really knowing how to use them.
Offer in-person buying options
Yes, you're trying to sell online (something that's particularly important during these times of social distancing), but there are still plenty of older people who'll browse online (using the internet for research) before buying from brick-and-mortar stores.
It's simply more comfortable for them, particularly if they don't trust the ecommerce world.
So how do you convince those people to buy from you? Well, there's been a significant move towards hybrid retail as online retail has become more refined.
First there was a surge in use of the click-and-collect (or click-and-brick) fulfilment method: find what you want online, pay for it online, but collect it from a store. This is great, but requires a conventional store.
Then there came the prospect of pop-up shops. A pop-up shop generally sees an online retailer set up an in-person store on a temporary basis as a way to promote their brand and reach new people, and modern point-of-sale systems like Shopify POS make it possible to seamlessly sync in-person sales with online inventories.
If you can use either of these options (ideally both), it'll allow you to sell to people who otherwise wouldn't have given your store a chance.
If you can turn those people into loyal customers, you may well see them turning into ecommerce customers.
Design accessible pages
It's a simple fact of life that eyesight (as with everything else) eventually degrades, and older people are significantly more likely to have issues with everything from differentiating between colors to parsing visually-muddied pages.
They're also going to have less experience dealing with the kind of design complexity that younger people have grown up with.
To accommodate them, you must ensure that you design accessible pages. All important elements should be clearly highlighted, with the accompanying copy being unambiguous.
Your color scheme should be bold and simple with stark contrasts. Pages should be stripped down to their key elements to minimize frustration from drawn-out loading times.
Mobile responsiveness is always vital (as noted in the intro, people without computers will still own smartphones), but older people are more likely to view your site on desktop computers — so don't allow your mobile view to massively outstrip the desktop experience. Check that space is used well (and elements are scaled correctly) at all views.
Selling online to an older target audience presents some interesting challenges, but if you get your approach right then you can pick up a lot of fresh conversions. Put a lot of time into your business plan early on: that will give you the best chance of success.
This is it for today, but we hope this has been helpful in helping you developing your ecommerce.
Also on The Business Plan Shop