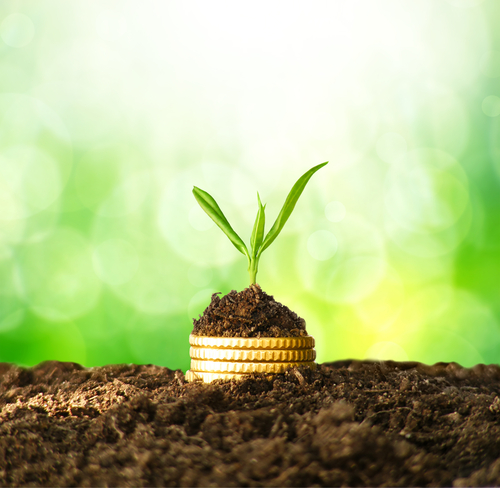 In order to understand how investors analyse a business plan it is key to get a clear sense of the potential upsides and downsides to which investors are exposed.
The situation is very different depending on whether the investor invest in the debt or the equity (shares) of the company.
Let's have a look to the capital structure of a company to understand the economics attached with each instrument (debt and equity).
Understanding the capital structure of a business and its economics
A business is a pool of assets financed by equity and debt. These assets generate cash flows which are then shared amongst the capital providers.
The key difference between equity and debt is the contractual nature of the loan. A loan is a contract between a company and a lender: the lender lends a sum of money to the company which in exchange commits to pay the lender interests and to repay principal based on an agreed schedule.
Because its cash flows are guaranteed by a contract the only risk the lender is taking in the company is a risk of bankruptcy. Furthermore, in case of bankruptcy the lender benefits from what we call a senior position in the capital structure. This means that his claim has the priority over more junior claims such as equity. In short, in the event of a liquidation the lender gets to be repaid first.
The lender position is relatively comfortable (contracted cash flows, senior position in case of bankruptcy) but offers limited upside (nothing more than the contracted cash flows). The equity investors' position is the entire opposite.
Equity investors benefit from unlimited upside: they get their share of every dividend paid by the company and can make a substantial profit on the sale of their shares in the event of a sale of the company or a listing on a stock exchange.
On the flip side, there is no guarantee that the company will pay dividend nor that the value of the shares in the event of a sale would equal the price the investors paid for them. And in the event of a bankruptcy shareholders are the last one to be repaid with whatever is left after repaying the more senior claim holders.
As you can see there are huge differences in the risk/reward trade-off of both positions. This has a material impact on the how lenders and equity investors tend to form their view on a company, and what they expect to see in a business plan.
How do investors look at a business plan?
Before getting into the specificities of the lender approach vs. the equity investor's approach, let's have a look at the investment process.
There are usually three phases:
Skimming
During the skimming phase an analyst or a bank manager will look at the Executive Summary of your business plan and decide whether or not it is worth doing additional work on the opportunity. Because this is a snap decision you need to make sure that:
your business plan looks professional: the reader most likely has a huge pile of plans he needs to go through and he cannot afford to waste time on something that doesn't look serious enough. So make sure that your plan is nicely formatted and doesn't make a bad first impression.
your executive summary is short, accurate and appealing: your executive summary is nothing more than an extended elevator pitch. In 5 minutes, the reader must be able to understand: who you are, what you do, how big it can get, how much money it is going to cost and how much money you need from him. Don't try to cover everything, focus on getting him exited about your business.
If your business plan passes this phase, the investor will start looking into the details of your plan.
Due diligence
The first things the investor will want to check are the market and the competition. Once he has verified that there is a market for your product and that this market is not overcrowded, he will start looking into your strategy: how you plan to attack this market and more importantly what is your unfair advantage that will help you succeed. Then he will look into your numbers, challenge them and run sensitivities on them (for example: what happens if sales are 20% below the plan?).
Here you want to make the life of the investor as easy as possible by citing your sources. If you say that the market is worth x, they will need to check it by seeing where you got the information from. And if the source doesn't appear to be reliable they will challenge you.
If you passes these checks you will probably get a list of points the investor needs clarification on, and if you haven't done so already be summoned for a meeting.
Once and if the investor is happy with the plan, he will write a memorandum and defend the opportunity in front of his investment or credit committee.
Committee
I have been both in credit and in investment committees and they are very similar. There are two teams: the deal team which is supporting the investment proposal and the decision making team which job is to make sure that the investment will be worthwhile. Being worthwhile meaning that the loan will get repaid or that the investment will generate a decent return. The decision making team will look at every possibilities why the investment could go wrong and the deal team needs to show that they have looked into this possibility but that this risk is mitigated by x and y elements in the business plan.
If you are applying for a loan they will also assess the commercial opportunity as a whole. Will they earn credit card processing fees? How likely is it that you will transfer your personal bank account? Is the company likely to grow and bring additional business to the bank?
If the deal team manages to convince the decision making team then congratulations you will get funded!
The bottom line here is that the person who will review your plan will take a view on the investment opportunity and, if he judges it worthwhile, fight for you in committee. Therefore you need to play ball with him and give him the bullets that will help him succeed in committee.
One very important point is that the last thing he wants: is to look stupid in committee by having missed something important. Therefore you need to be transparent and disclose every potential risks in advance in your plan because the deal will be off the table the minute he has the impression that you are hiding something.
Now that we have a better understanding of the process, let's have a closer look at the differences between the lender and the equity investor's approach.
Lenders specificities when looking at a business plan
As I said above lenders are worried about one thing: not getting their money back! And this will drive the way they look at your business plan.
On top of challenging the plan and making sure: it is realistic, and that even if sales are x% below plan you will still be in a position to repay the loan. They will also look at the incentives the shareholders have to make the company succeed.
Ideally for lenders, the shareholders are taking a substantial risk in this business. Which means they are either financing a large chunk of the funding requirement with their own money (30% being a rough minimum estimate) or if it is an existing business the company represents a large part of their wealth.
They will also look at your dividend policy. Showing an aggressive dividend policy signals that you don't believe it is worth reinvesting in the business and that only a very limited fraction of the excess cash generated by the business will remain on balance sheet to act as a security buffer in case of unexpected difficulties. This is not a very good signal to send to a bank and it is recommended to show a very moderate dividend policy in the business plan you send to lenders.
There are two ways banks lend money. They either do asset based financing or cash flow based financing. When doing asset based financing the bank will assess the value of an asset and lend you a percentage of the asset value. They will also take a security against this asset, which means that in case of bankruptcy they can get the asset back and sell it themselves to recover part of the loan. When doing cash flow based financing the bank will assess your borrowing capacity based on your estimated future cash flows.
Retail banks tend to focus on asset based financing which means the more assets you have the more likely you are to get a loan. It is therefore important that you list all the assets your business will acquire when doing your business plan. That way the bank manager can go through the list and offer you different types of loan to finance these assets. Some banks also do inventory financing and VAT financing so you also want to isolate these lines in your funding requirements section.
Now let's look at the equity investor's approach.
Equity investors specificities when looking at a business plan
Because of their position in the capital structure equity investors need the company to perform well in order to start making money. And as we seen, they benefit from unlimited returns. This means that bankruptcy and the risk of failure although being part of the analysis are not their main focus. Depending on which stage your business is in, their focus will be either on growth or cash generation.
Early stage businesses need to focus on growth. Being able to breakeven is also very important and you should present a business plan in which you reach profitability. But the key at this stage is more on making the company big than generating cash flows.
The idea is that the bigger you get the more likely you are to become the leader on your market. Once you have achieved a leadership position it should be pretty easy to focus on cash generation: you will benefit from economies of scales and leadership can command a price premium both helping you becoming more profitable than smaller players.
More mature businesses however should focus on profitability and cash generation. Investors know that they cannot count on you doubling size over the next three years to make their returns which means their returns are likely to come from a mix of dividends and improved profitability generating a premium valuation at exit.
When presenting a business plan to an equity investor your plan should be realistic but ambitious. Business angels for example are seeking 10x return on their investments. Your plan should show a bit more so that they reach this number when they discount your assumptions. Always enquire about the target return of an investor before sending him your plan.
Another characteristic of equity investors is that, contrarily to lenders whose loan gets repaid at a defined point in time, equity investors don't know when they will be able to sell their shares. As a result a key consideration will be the exit. You need to have an exit plan and horizon in mind.
Another reason why growth is so important for early stage businesses is exit: it is often easier to find a buyer for large asset than for a small one.
The table below summarise the main objectives of lenders and equity investors:
| | Equity investor | Lender |
| --- | --- | --- |
| Main focus | Growth / cash generation | Ability to repay the debt |
| Main risk | Illiquidity (exit) | Bankruptcy |
| Mindset | Cautiously optimistic | Pessimistic |
Also on The Business Plan Shop