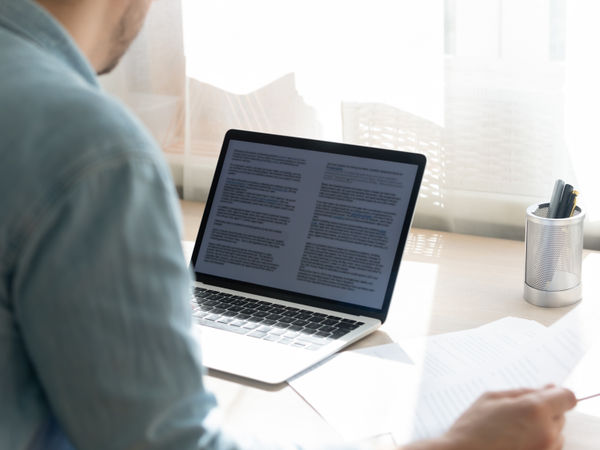 Having a business plan is essential for any successful venture, but how long should it be? Is there a right or wrong answer when it comes to the length of your business plan?
The short answer is no – every business has unique needs and goals which will determine what should go into their plan. However, there are some guidelines that can help you figure out how long your plan should be.
In this guide, we'll discuss why having an appropriate length for your business plan is important, how the length should vary based on the type of business plan you are writing, as well as provide tips on striking the perfect balance between detail and conciseness.
By the end of this guide, you'll have a better understanding of how long your own business plan should be based on your use case.
Guiding principles when it comes to your business plan's length
A business plan should contain enough information to convince its reader, but it should also be as short as possible so that people don't get bored reading it.
The amount of convincing you need to do depends on what you are asking to the reader. Therefore, the ideal length and depth of your document will vary depending on the type of business plan you are writing.
For example, an internal business plan to make sure your team is aligned on your company goals does not need to be as long or detailed as one you would send to an investor in order to secure $10 million in funding.
An internal business plan should focus more on helping employees understand how their roles contribute to achieving organisational objectives instead of providing complex financial information which investors may require.
Yet, and even though it's possible to write a one-page business plan in some rare instances, most documents follow the standard business plan outline that investors and lenders expect to see. Documents which follow this structure are quite comprehensive and as a result usually have a minimum length of 15 pages.
One reason for this is the space taken by the financial tables. Including a P&L, balance sheet and cash flow statement will take at least 3 pages (6 if you include three years of monthly cash flow statements as well - as required by most financial institutions).
Now that we understand the guiding principles, let's look at the main use cases and the typical business plan length in each situation.
How long should a business plan for a bank be?
Writing a business plan to obtain a loan from a bank gives potential lenders the opportunity to evaluate your borrowing capacity and consider all the risks involved with lending to your business.
Your business plan must demonstrate the viability of your proposed venture (or existing business if you're already trading) and provide reassurance that your company will be in a position to repay the sums borrowed.
It should therefore include a description of your business's goals, strategies, and tactics; detailed financials including cash flow forecasts; and information about how you will use the funds borrowed and repay the loan.
The typical length of a business plan to obtain a bank loan is usually between 15 and 30 pages, plus any appendices.
However, it's important to note that the complexity and level of details in the document should be tailored to the situation.
The more you wish to borrow, the greater the risk for lenders, and therefore, the more convincing and due diligence it takes. For instance, if you're writing a business plan to borrow $10m, the bank will ask more questions (and need more details) than if you want to borrow $10k.
Similarly, the business plan of a clothes shop which has been in business for 10 years can be shorter than the business plan of a new startup operating in a niche industrial area.
This is due to two reasons:
The shop is already in business and therefore the bank can partly rely on historical trading to assess the loan application, whereas the projections of the new startup can't be backed by historical trading data
The retail industry is relatively straightforward to understand, whereas a niche industrial area will require more explaining - and therefore more pages - before the lender is able to form a view
In summary, you need to provide enough information for lenders to assess whether or not they are willing to enter into a loan agreement with you. The more you ask and the more complex your business is, the longer your business plan.
How long should a business plan for an investor be?
Writing a business plan to attract investors has slightly different requirements to that for obtaining a loan from a bank. Whereas lenders tend to focus on your ability to repay them and not to go bankrupt, investors are primarily interested in the return they can expect from their investment.
Investors, therefore, have a more bullish and upside focused mindset than lenders who are primarily concerned about the downsides. You can read more about this difference in mindset in our guide on how investors analyse business plans.
In this sense, a well-written business plan for an investor should put a greater focus on your company's products or services and the market opportunity and competitive landscape in order to demonstrate why you are uniquely positioned to capture that opportunity.
The goal is to demonstrate that there is potential for significant returns, convince potential investors that you have a solid strategy for achieving those returns, and present data which shows you are capable of executing the strategy and detailed financial projections which show them the money.
Generally speaking though, your business plan should contain enough detail so that even someone with little knowledge on the subject matter can quickly understand what your company does and how it will return money to them.
This means having at least 20-30 pages explaining all relevant particulars including market analysis, competitive landscape assessment, branding strategies, product offerings, financials, etc.
Although most business plans follow roughly the structure mentioned above, like for banks, their length can vary depending on the type of investment and amount sought (for example venture capital vs. angel investments).
Overall, when writing a business plan for prospective investors - whether it's venture capitalists or angel investors - make sure you provide enough information both on yourself as well as on the market dynamics so they can assess if investing in your company makes sense financially, while still keeping things concise enough so they don't lose interest partway through reading it. Easier said than done!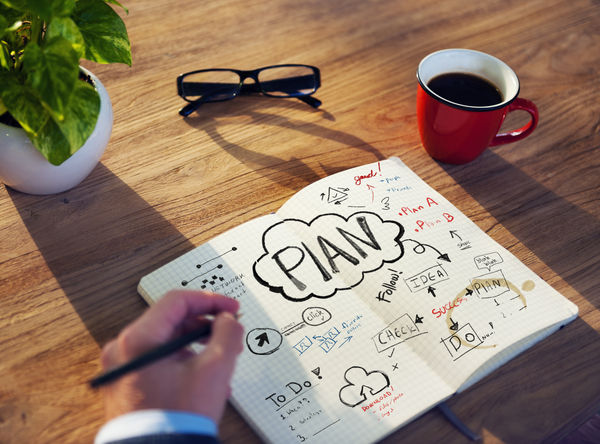 How long should a business plan for a supplier be?
A comprehensive business plan for a supplier should provide enough information about the company and its services in order to clearly define the potential mutually beneficial relationship.
It should also enable them to assess the size of the opportunity (how much will you buy from them) and financial viability (do they need to be worried about getting paid) in order to decide if they want to do business with you and on which terms.
Depending on how deep and complex your products or services offered are, this may require anywhere from 10 to 20 pages.
How long should a business plan to find a business partner be?
When looking for a business partner, you need to present an attractive opportunity that is easy to understand.
Your business plan should explain why this partnership would be beneficial for both parties, how you plan on achieving success together, and the details of what each party will bring to the table. It is also important to be transparent about any potential risks or areas of difficulty so that your potential partner has a full understanding of what they are getting into.
The length of this type of business plan will ultimately depend on the nature of the partnership.
For example, are you looking for an non-executive director helping you 1 day a month, or for a full time cofounder? Will your business partner invest in the business? Will they receive sweat equity? Will they receive a salary or financial compensation?
If you expect your business partner or cofounder to invest money in the business, then they will likely expect the same fully fledged business plan you will give to an investor (20-30 pages).
If there isn't an investment involved, then you can afford to condense the necessary information into a short and concise document of no more than 10 pages.
How long should an internal business plan be?
An internal business plan is typically a shorter version of the business plan that you would use to provide to an investor, bank, or other third parties.
It should be between 1 to 20 pages long and contain all essential information such as company overview, mission statement, market analysis, competitive environment assessment, product/service offerings, milestones, marketing plan, etc.
Depending on the audience of your internal business plan you may decide not to include financial projections. For example, you might want to share your financials with your board but not with your staff.
You may also decide just to include financial highlights without having complete financial statements. Not including complete forecasted financial statements will reduce the length by 3 to 6 pages.
The length will also vary based on your reason for sharing the internal business plan, but it should generally be concise enough so those reading it can quickly get the gist of things without having to devote too much time to reading it.
Use our online business plan software to write business plans of any length!
Using our online business plan software to write your business plan provides you with an efficient way to create a comprehensive and professional document.
There are several advantages to using specialised software:
You are guided through the writing process by detailed instructions and examples for each part of the plan
You can be inspired by already written business plan templates
You can easily make your financial forecast by letting the software take care of the financial calculations for you
You get a professional document, formatted and ready to be sent to your bank or investors
You can easily compare your financial forecast against the actual financial performance of your company and keep the business plan up to date
If you're interested in using this type of solution, you can try our software for free by signing up here.
We hope this guide has given you a much better understanding of how long a business plan should be.
Remember that the length of your business plan should be tailored to the audience you are sharing it with and the size of what you are asking for in the plan.
Ultimately, no matter what type of business plan you're writing, its length will also depend on how complex your products and services offerings are. Always strive to be as concise as possible!
Please do not hesitate to contaxct us if you'd like advice on any of the points mentioned above or would like to speak to a member of our team about anything else related.
Also on The Business Plan Shop
Know someone who needs to write a business plan? Share this article with them!