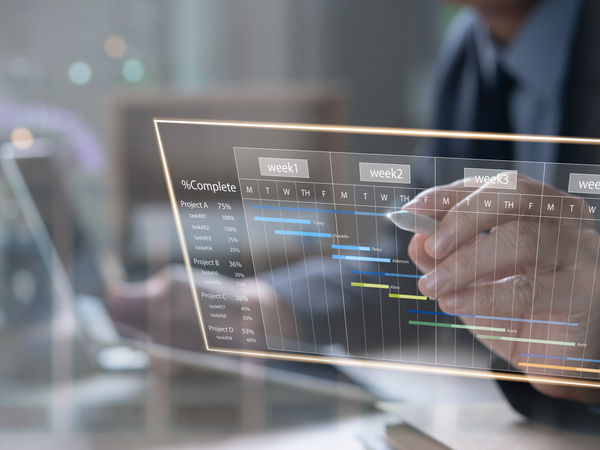 Company milestones are integral to effectively communicating the executability of your business plan by committing to when key objectives will be met.
Establishing business strategies and goals, especially for large and complex projects, can be challenging for entrepreneurs. However, milestones offer invaluable support by breaking down the endeavor into smaller, manageable targets.
In this article, we'll explore the significance of milestones in your business plan, how to structure them, and the essential information they should contain. We'll guide you in crafting this section effectively to impress stakeholders and investors.
Ready to make your business plan stand out? Let's dive in!
What is the objective of the milestones subsection of your business plan?
The core objective of the milestones subsection in your business plan is to showcase the business's progress so far to build trust with potential investors and to communicate your team's objectives for the years to come.
The milestones sections of your businesses plan can help you:
Convey past achievements - stakeholders are more likely to invest in a company that appears credible because they believe it has a good chance of succeeding. Illustrating that your business was able to meet past goals helps achieve this.
Explain future business goals and objectives - when providing details about each goal, it's important to emphasize when and how they will be achieved as well as the projected increase in revenue and profitability that will come about as a result. 
Monitor progress - if your business plan is also used for internal purposes, the milestones section can also act as a guide for monitoring progress over time. You'll be able to tick off targets that you meet as you grow. This helps signify that the business is headed in the right direction.
Strategic planning for any company relies heavily on striking a balance between setting very modest and heavily ambitious goals. So, when setting business milestones, you need to ensure that they are reasonable and attainable. 
When writing the milestones section for investors and business partners, you should keep the "underpromise and overdeliver" approach in mind. This will help increase the perceived competence of your management team and can aid in securing further funding if needed. 
This is a well known trick used by the management teams of listed companies which all try to "beat and raise" in order to drive the price of their stock's up.
What information should I include in the milestones section of my business plan?
Before we get into the information you need to include in the subsection, you should remember that it is towards the end of the strategy section of your business plan, after the marketing plan and before the risks and mitigants subsection. This means that by that point the reader of your plan is already familiar with what you offer, your market, and your go to market strategy.
You should aim to include key milestones that mark a significant development in your business development. This could include any of the following:
Securing financing
If you are seeking external funding to help start or grow your business, you need to discuss when you anticipate receiving adequate finances. This could include bank loans, equity funding or other forms of financing.
Reaching your break-even point
The milestones section must include the time span you have determined for your business to reach your break-even point (profitability in lay man term).
You should specify a timeframe or set of financial goals by which you hope to have achieved this. For example, this could include selling "X" units of a product or providing "Y" units of a service.
Opening new stores or selling units
If you plan to expand your business in the future, be sure to include milestones about this too. You could talk about dates targeted for opening new stores, manufacturing facilities, and distribution units. 
Acquiring new customers
Emphasize targets for acquiring new customers or growing your current customer base in a predetermined time frame. Here, you can briefly mention strategies that will be used to acquire new customers.
Launching new products or services
When introducing a new product or service, it's important to provide details regarding the schedule for doing so. If you plan to improve or redesign current products or services, be sure to mention this too.
Expanding into new markets
Specify target dates by which a particular number of stores, branches, or offices are to be opened in a different market. You can also provide brief details about the monetary requirements for entering into new markets.
Hiring new employees
You should also mention when and how you plan to hire essential personnel. Especially if you are writing a business plan to raise funding to scale your business rapidly.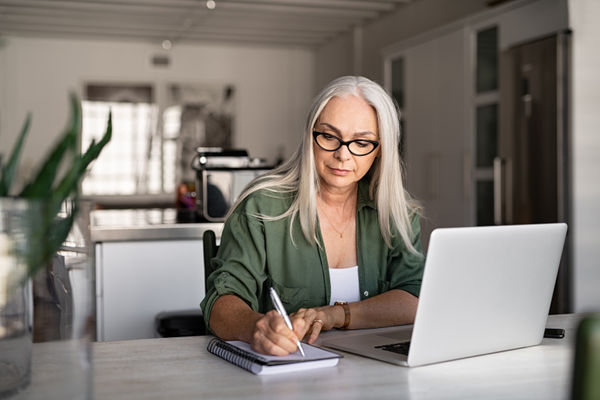 Things to consider
You could also talk about the monetary, human, and technological resources required to achieve each milestone. In addition, you can also include the performance tracking measures and expected challenges.
We recommend using one of these two frameworks when setting milestones:
The objective key result (OKR) framework - a method of developing, communicating, and monitoring organizational goals and objectives. 
The SMART framework - a method of setting goals and objectives that are specific, measurable, attainable, relevant, and time-bound.
How long should the milestones section of your business plan be? 
The length of the milestones section of the business plan depends on several different factors. Ideally, this section of the business plan should contain one to two paragraphs for each milestone. However, the following factors determine the level of detail needed for each milestone:
The complexity of the business model 
A technological startup offering complex business products or services would likely need to include more information regarding key milestones than a bookstore operating on the high street.
For example, the "establishing an initial online presence" milestone would look different for both businesses (i.e. a bookstore might just aim to be listed on Google Maps and a handful social networks whilst a tech startup might need to deploy demand generation tactics and capital in order to hit 1M unique monthly visitors).
The significance of each milestone 
If a milestone represents a major achievement, a critical turning point, or a significant investment in the business, it should be elaborated upon in greater detail. You may need to provide additional context, background information, and potential risks or challenges associated with the milestone.
The level of familiarity of the reader
Tailor the level of detail in the milestones section to match the reader's industry knowledge. Take into account the reader's familiarity with your specific industry and adjust the information provided accordingly.
Additional resources
When writing the milestones section, you might need to add additional resources like data charts and graphs for some milestones. 
It's important to include these details in the appendices section to help keep the milestones section concise.
Remember, the information in your business plan should be comprehensive yet presented in a concise manner. It's important not to include jargon which might feel complex or technical for the reader.
Example of milestones in a business plan 
Below is an example of what the milestones section of your business plan might look like. As you can see, it follows with the marketing plan subsection and is part of the overall strategy section.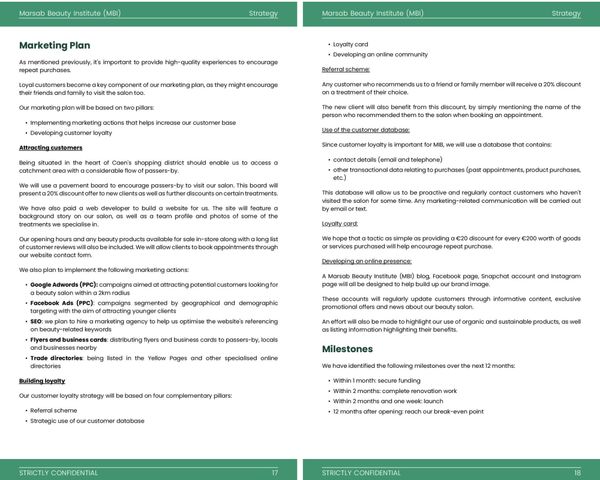 The milestones section of a business plan outlines key achievements and events that mark the company's progress over time. It helps investors and stakeholders understand the timeline and critical steps toward the business's growth, development, and success.
This example was taken from one of our business plan templates.
What tools should I use to write my business plan?
In this section, we will review three solutions for creating a business plan for your business: using Word and Excel, hiring a consultant to write the business plan, and utilizing an online business plan software.
Create your business plan using Word or Excel
This is the old-fashioned way of creating a business plan (1990s style) and using Word or Excel has both pros and cons.
On the one hand, using either of these two programs is cheap and they are widely available. 
However, creating an error-free financial forecast with Excel is only possible if you have expertise in accounting and financial modeling.
Because of that investors and lenders might not trust the accuracy of your forecast unless you have a degree in finance or accounting.
Also, writing a business plan using Word means starting from scratch and formatting the document yourself once written - a process that is quite tedious - especially when the numbers change and you need to manually update all the tables and text.
Ultimately, it's up to the business owner to decide which program is right for them and whether they have the expertise or resources needed to make Excel work. 
Hire a consultant to write your business plan
Outsourcing your business plan to a consultant can be a viable option, but it also presents certain drawbacks. 
On the plus side, consultants are experienced in writing business plans and adept at creating financial forecasts without errors. Furthermore, hiring a consultant can save you time and allow you to focus on the day-to-day operations of your business.
However, hiring consultants is expensive: budget at least £1.5k ($2.0k) for a complete business plan, more if you need to make changes after the initial version (which happens frequently after the first meetings with lenders).
For these reasons, outsourcing the plan to a consultant or accountant should be considered carefully, weighing both the advantages and disadvantages of hiring outside help.
Ultimately, it may be the right decision for some businesses, while others may find it beneficial to write their own business plan using an online software.
Use an online business plan software for your business plan
Another alternative is to use online business plan software.
There are several advantages to using specialized software:
You are guided through the writing process by detailed instructions and examples for each part of the plan
You can be inspired by already written business plan templates
You can easily make your financial forecast by letting the software take care of the financial calculations for you without errors
You get a professional document, formatted and ready to be sent to your bank
The software will enable you to easily track your actual financial performance against your forecast and update your forecast as time goes by
If you're interested in using this type of solution, you can try our software for free by signing up here.
Also on The Business Plan Shop
Know someone who needs to write the milestones section of their business plan? Share this article with them!