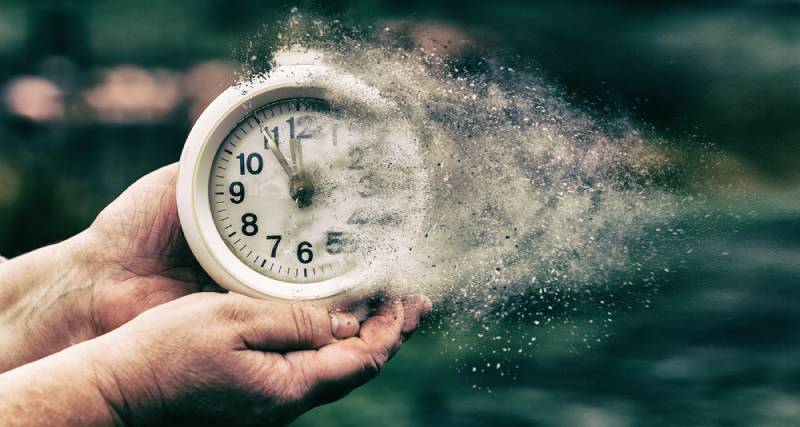 Do you constantly find yourself running out of time to focus on your business? The truth is, it's not about how much time you have — it's about how you're using it.
This isn't something most of us want to hear. When we start our own business, we're sure that we're working our best and making the most of every hour we have. It's easy to think that because we're using our time to work, that was enough.
But it's not enough to simply spend time on a business — you need to carefully plan and manage how that time is spent. But beyond general aphorisms and sweeping statements, what does great time management actually look like?
Here are some honest home truths about time management that every first-time business owner needs to know if they want to succeed in 2020.
Time has variable value
The value of time isn't constant. This is a big reason why there's been such a rise in young entrepreneurs: it makes a lot of sense to pursue business ambitions before the responsibilities and time-sinks of adulthood present themselves. But it isn't just about the stage of your life — it's also about the stage of the year.
For an Etsy seller, for example, two hours of solid work at Christmas may be worth ten hours during quieter months like July. Some businesses can be intensely seasonal, so you need to manage your time in quarterly and monthly blocks. Plan for the rush periods.
Try to organise time off and vacations around your busy seasons. Take time off when you can, but be all hands on deck during the key months.
Get in extra help and support for the rush months. Look to social media scheduling to help you get ahead of the game. MeetEdgar has the most flexible automation options for first-time entrepreneurs, plus its dashboard is super easy to use as well.
Of course, other scheduling tools are available, but it illustrates a useful point: lean on intuitive, straightforward tech that works for you, and you'll make better use of your time as a result.
Though sales is often a seasonal sport, you should always have your best game face on in order to build up a solid sales pipeline. Finding customers online means putting the effort in all year round through email marketing, blogging, and so on, but it also means going beyond that it means going beyond that with fresh and unique ideas that genuinely connect with consumers.
Of course, this takes time and effort. But time management is as much about mentality as it is practicality, and that's a 24/7 job during the first few years of your business.
Investing in time management tools & skills pays off
It can be easy to think that you don't need to track time. After all, this is your passion, and your first business, and you don't really mind putting time into it, right?
Wrong. Tracking time and keeping on top of sales figures is essential to ensuring you have a profitable business model that's worth the time and effort you put into it. If you're mismanaging your own time, you're probably going to end up mismanaging your business too and annoying clients or customers. You have to be proactive about organising your time.
Time tracking tools are cheap (often even free), and seeing where your time actually goes is eye-opening. Side Hustle Nation's time tracking experiment yielded some interesting results — you might be surprised what you're really spending your days and weekends doing.
A tool I find particularly useful is the Pomodoro Tracker. Based on a time management technique developed by Francesco Cirillo in the Eighties, this tool lets you break down tasks into 25 minute blocks. During this time, you focus on nothing else except the task at hand, then you get a short break, and then you get back to it.
It's a simple technique but an effective one. I've used it myself, and it forces me to focus and makes it easier too, as I know I can have a short break in just a few minutes. Over time, the technique has built positive working habits that stay with me today.
(Note: emails are often a huge time sap, and social media can also be another one. Think about limiting 'active' times and time boxing yourself when it comes to emails and social media).
Delegation is essential, but it's not easy
If you're starting your own business, it's important to know your own limits.
The truth is, despite your drive, you're simply not able to do everything yourself. We often need one person to help with web design, another to create a logo, and so on.
Coming to terms with that can be tough, but it teaches us the importance and value of delegation.
In order to make the most of your time, you need to stop doing everything yourself. Start delegating early, even if it's just outsourcing logo design to someone on Upwork. You'd be amazed at how much delegation will help you make the most of your time and scale. (It's also a lot less stressful to leave it to the experts).
But delegation isn't always easy, and it's pretty easy to make a hash job of it. The wrong mentality, hasty briefs, and poor management can make delegating a nightmare.
Here are some delegation home truths you need to hear :
Delegate tasks to the right people. It sounds obvious, but it's easy to not quite get the nuances between different roles like accountant/bookkeeper and web designer/web developer when you're starting out. Learn to recognise when people are just nodding along and saying 'yes'. You want people with proper credentials and a track record.
Keep track of time and tasks. Project management is key to successful delegation. Use time tracking tools and request time sheets or project overview docs from suppliers.
Bad delegation often starts with a bad brief. Learn how to write and deliver good briefs and you'll save yourself a world of pain. This is especially true for web designers and web developers.
Don't just delegate — automate. While delegating out tasks to other members of your team is essential, think about whether you can delegate it out to a tool or app, rather than someone on your payroll. For instance, rather than hire a dedicated customer support team, consider implementing a chat bot to handle customer queries instead. It's cheaper, more accurate, and easier to implement if your time and budgets are tight.
The first time you delegate, it'll be hard. But the results it delivers (not to mention the time it frees up for you) are well worth cutting the umbilical cord for.
Don't sell yourself short
Make sure you understand the value of your time. You'll never get back the seconds, minutes and hours that you spend on your business, so don't sell yourself short.
It's common in the startup scene to treat working long hours, late nights, and weekends as a badge of honour — a necessity that comes with the territory.
When you're deep in your work, it's easy to stay up late and sacrifice your own sleep (and mental health) to 'send one more email' or 'update Instagram'. But if you want even a modicum of business success, you have to be disciplined and strategic with your time.
Ask yourself: is this really how a business operates? Is this really the most effective use of your time? In short, have you gone business-blind and are unable to see the wood for the trees?
Time mismanagement leads to founder fatigue, burnout, and a whole ton of broken dreams (before they even get off the ground).
Keep a note of what is taking up your time unnecessarily. These are the things you need to outsource, or train yourself up on.
Take breaks when you can and re-charge your entrepreneurial passion by getting some fresh perspective.
Speak to friends, family, and associates to get a feel for how 'present' you've been lately. If they have any concerns, take them seriously.
Don't fall for the sunk cost fallacy. Just because you've spent hours and hours on a task, you shouldn't stick with it. Give yourself a break. Be good to yourself and value the work you've done — running a business can be a lonely venture, and no-one else is going to thank you for it (yet).
Automation doesn't always solve everything
Automation is great — every business owner needs it in their life. It saves time and stress by expediting certain processes, from your social media management to your email strategy.
But automation won't solve all your problems and it won't make decisions for you.
There's still a lot of pressure on you to make strategic decisions, decide on brand direction, and generally run the show. Even if stuff like this doesn't technically take up a lot of time, you'll find that the stress and pressure of decision-making will slow you down.
This logo or that logo? That marketplace or this marketplace? Do I hire a social media manager? Should I put some more money into my website? Do I meet clients at my home.
One thing that automation can solve is scaling. The right technology can help you scale your business and stop you from getting stuck in a rut. Investing in automation now will help free up your time in the long run.
For service-based businesses, a good platform for selling online courses like Thinkific can help you quickly increase revenue from your content and expertise. Alongside coaching calls or client workshops, selling online content and courses is an easy way to diversify revenue. Having it all together on one simple platform will make it a lot easier to market and sell.
In the world of eCommerce, the promise of a DIY successful home business is often dangled as a carrot to would-be entrepreneurs. Indeed, many online store builders lure in customers with promises of easy success.
But the truth is that the brands that grow from solo business to credible eCommerce enterprise, are the ones who have founders who care. Automating customer data and marketing is all well and good, but you need to have customers in the first place.
In short, technology will help you scale, but it's still up to you to do the hard work.
If it isn't working...
Defeat is the hardest thing in the world, but there's a lesson in defeat too. If something simply isn't working out, it could be a sign that you need to make some adjustments.
Having no time to think, breathe, or create for weeks on end is a surefire sign that your business might be spiralling out of control.
A business that isn't working isn't healthy, but it's not necessarily a sign that your whole business plan is doomed to fail.
Founder of Native Poppy, Natalie Gill, quit her HR job to sell flowers. Getting into debt, not sleeping, and making a loss were all milestones she has to pass through in order to get to where she is today — an owner of a successful Californian flower business.
Her time management took a temporary hit, and then a first hire helped her get past that hump. Clearly, sometimes what might seem like 'failure', is just a stepping stone on the journey. But equally, there is no shame in rethinking your business venture and (re)adjusting it to your lifestyle if it's getting too much.
Time is of the essence for any ambitious entrepreneur. Without great (and realistic) time management skills, your first business is destined to remain just a dream.
Get to know your own time management style and maximise your working days for peak productivity. Take back control and make your business work for you.
Also on The Business Plan Shop