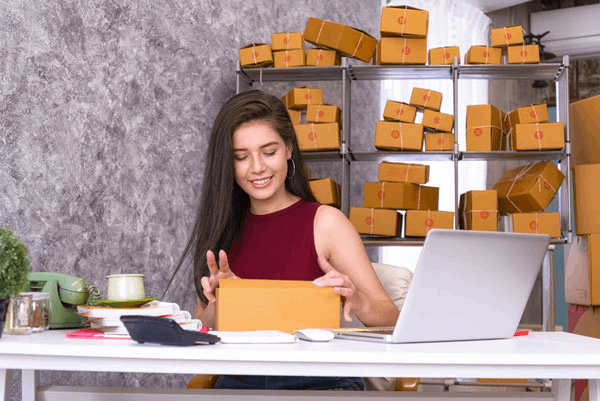 Keen to launch your business by developing a subscription box? Whether you're creating beauty, fashion or culinary box, it's essential to understand the business model for this type of service before launching your venture.
To help you get to grips with this, we'll review the main steps you need to take to start your subscription box. Together, we'll run through your market research, your business's market positioning, the choice of legal structure, the equipment and staff needed, as well as your marketing plan, the drafting of your business plan and raising the capital needed to fund your venture. Simply follow our guide below!
Carry out market research to start your subscription box
The first step in starting your subscription box is to conduct market research to confirm that there is a business opportunity in the area you're passionate about.
To do so, you will need to collect information on the following:
Trends and consumer buying behaviours in the subscription box market, as well as for the products you plan to send (whether they be cosmetics, food, sporting goods, pet supplies or educational products for children).
Your direct competition (other subscription box businesses) and indirect competition (alternative modes of consumption). Identify the sector's heavyweights, as well as those that have gone out of business and ask yourself, in both cases, where the success and failure derive from. Finding answers to these questions will help you build a viable and attractive business.
Choice of the concept: to position oneself on the boxing market
With so many already on the market, is starting a subscription box still a good idea? If you can find the niche that will make you stand out from your competitors, then yes.
The main challenge within the subscription box business is to attract a group of enthusiasts who are passionate about a specific theme, whilst not limiting your ability to attract other potential customers.
A successful gamble for Bleu Blanc Box, which targets the French expatriate community in homesickness with a selection of French products reminding them of their homeland (Les Echos Start).
What counts above all is to set a trend with your subscription box. Therefore, we advise that you pick an area that you're not only passionate about, but one you know inside-out, too. Your customers are experts in their own right, so will be able to tell whether you're picking out quality products, and if not, will simply unsubscribe.
According to David Azoulay, founder of Ziqy, an agency specializing in boxes that have become a solution dedicated to the world of subscriptions, sales can vary "from zero to hundreds of thousands of euros per month", without impacting the profitability of your box. Therefore, opting for a niche segment, with fewer potential customers, but above all, fewer competitors, can be a winning strategy to launch a profitable business.
Once you have established your theme, you need to consider your choice of products for starting your subscription box. While sending products from external suppliers is the most common option, you can also send your own.
This option is chosen by entrepreneurs who want to build consumer loyalty like Gula, which offers its healthy snacks in the form of a subscription box. Finally, you can opt for a mixed model such as Envouthé, which offers a box filled with a mix of teas produced by Envouthé and external suppliers.
The last link in the concept chain is defining your subscription system to start your subscription box. When you think of subscription boxes, you consider whether they're cancellable or not, how long or short-term the commitment is and whether there's an on-demand personalised service. Ask customers to fill out a questionnaire with their own preferences as to the length of subscription, size of box or type of product, and consider throwing in customised service for special requests, too.
The search for business premises to start your subscription box
To develop your box, several possibilities are available to you: working at home, coworking, offices. However, once you have created your box, you will need to provide a relatively large space dedicated to housing your stock and your boxes before shipment.
It may be wise to choose it close to a logistic platform if you want/think of developing very quickly. The establishment in a large city is generally sufficient.
Be careful, if you set up your activity in a rural area far from a large city and transport networks, it could be problematic to have your products sent by suppliers and to send the boxes back to your customers.
What legal structure for your box business?
When you start your subscription box business, you will be required to create your company. In order to give it life legally, you will have to choose a legal form.
Beware, if this part of the business creation is often considered tedious and very administrative, it is however advisable to pay the greatest attention to it because this legal form will have many implications on the way to manage your business (administrative formalities, taxation, liability in case of bankruptcy, etc.).
The boxing market is characterized by a wide variety of players, from self-employed entrepreneurs to start-ups and even large companies such as L'Oréal, which launched its Ma Beauté Luxe box.
To help you make your choice, you can find more detailed information on the different legal forms available to you on the gov.uk guide for UK business owners and SBA guide for those of you based in the US.

The equipment and staff needed to start your subscription box business
Once you have carried out your market research, clearly defined your concept, and chosen your business' legal form, the next step to creating your box is to look at how much it's going to cost to launch the business.
The equipment required for starting your subscription box
First things first, you'll have to buy products to fill your box - therefore finding suppliers is key. For some boxes (especially beauty boxes) you don't necessarily need to pay for the products inside. In fact, many suppliers will find it sufficient that you're making their products known and collecting feedback from customers as to the quality of the products. For this to work, however, you'll need to have a large base of subscribers.
If you have to pay for the products in your boxes, choose your suppliers carefully, taking into account the quality of the products but also their price. You will therefore have to find reliable suppliers offering products that work with your business model (not too heavy or bulky, it is a package).
As there is always an exception that confirms the rule, let's recall the success of Saveurs Bières' Berry Christmas Advent calendar box which contained 24 bottles and still weighed 15kg. Never forget that the stock and its good management is the key to a successful box business.
If your products are perishable, you will also have to ask yourself very seriously the question of the volume to keep in stock, and possibly equip yourself with a fridge or freezer to store them, which will increase the amount of the initial investment.
On the equipment side, the requirements are quite limited, you will mainly have to equip your workstations: office equipment, computer stations, printers, etc when starting your subscription box.
Once you have reached a significant volume of subscribers, you can also start equipping yourself with machines to automate the preparation and dispatch of the boxes (packaging, labelling and stamping, etc.).
Depending on how you operate in terms of procurement and shipping, it may also be useful to get a utility vehicle: to meet your suppliers or to drop off packages to the carrier.
Staff needed when starting a subscription box
To build your financial forecast, you'll also need to take staffing into account. To help you get your business off the ground, it's likely you'll need a web developer, marketing and sales manager for product selection and manual help for packing your packages. These are all key roles upon which the success of your business will depend.
Additional services to take into account when launching your subscription box
Also think about choosing the company that will ensure the delivery of your boxes: the use of a giant in the sector such as DHL is quite possible depending on the size of your business and the geographical location of your customers.
You will also need a certain number of software to run your business: CRM, email tool, payment solution, accounting software, etc.
Also don't forget in your financial forecast the professional insurance, administrative and accounting management of your business. These ancillary, but nonetheless essential, expense items often require the services of professionals (insurance company, accounting firm, etc.).
For all these expense items, ask for quotes from competent professionals to get an idea of the price and find the best value for money deals.
The marketing plan of a subscription box business
In order to acquire a clientele, and to retain it, you will have to develop an effective marketing plan that brings together all the levers of communication that will allow you to transform your box idea into a real success.
First of all, you will have to get your booth talked about, even before you have launched the first one. Because if you propose a great box and nobody knows about it, it's useless...
If possible try to collect the email addresses of people potentially interested in your box. For example, you can set up a pre-sale campaign with a countdown, possibly offer the first box at a reduced price for the first subscribers. The goal is obviously to create a buzz.
A strong presence on the web is, nowadays, essential. However, be careful to evaluate the cost and the time needed to see the first results. If some actions such as search engine advertising or social networks can give results very quickly, others such as content marketing or SEO can take 6 to 12 months to bear fruit.
Here is a non-exhaustive list of marketing actions that you can take online:
Advertising on search engines and social media platforms
Creating a blog to attract organic traffic
Creating a newsletter to build customer loyalty and create hype around new offers
Referencing on subscription box comparators
Collaborating with influencers with followers within your target group, by sending them one of your boxes for them to open
Paying to appear in a media newsletter
Another crucial point to consider here is that the success of your subscription model depends on customer loyalty. The objective here is to make your customers want to keep their subscriptions and to encourage those who don't yet have one to join the community.
Be careful, the first shipment is very important, as the business model of the box is based on loyalty. Pay attention to the box itself. Forget the brown cardboard and propose an object that people look forward to receiving and opening. Also pay special attention to the selection of products, the coherence of the whole will allow you to position yourself as a prescriber in a field.
Finally, be attentive to your customers' feedback. Analyze the feedback and ensure perfect after-sales service, in particular, to manage delivery problems as well as possible.
Writing the business plan to start your subscription box
The next step is the writing of the business plan of your box.
The business plan of a box is used both to verify the viability of your venture and to present it to potential investors. The importance of this document can therefore not be understated - it must be precise, concise and attractive in both structure and content.
The business plan for a subscription box is made up of two parts:
A financial forecast aims to highlight the expected profitability of the business and the need for initial financing.
A written part presenting in detail the project, the team, your business strategy, and your medium-term objectives.
If you've never made a business plan before and don't feel comfortable with the exercise, you can use online business plan software that will accompany you throughout the writing process.
There are several advantages to using specialized software:
You are guided through the writing process by detailed instructions and examples for each part of the plan.
You can be inspired by already written business plan templates
You can easily make your financial forecast by letting the software take care of the calculations and the financial aspects for you.
You get a professional document, formatted and ready to be sent to your bank.
If you are interested in this type of tool, you can try our software for free by clicking here.
Securing the funding required to start a subscription box
The amount of the initial investment needed to start your subscription box strongly depends on the concept and your ambition (cost of stock, marketing budget, etc.).
Several sources of financing are at your disposal to gather the funds needed to create your business.
First of all, you will need to have a personal contribution, which is your available personal savings. The personal contribution is a strong signal, whether to convince private investors or a bank to follow you in the adventure. Indeed, your financial partners will be able to see that you are investing your time, your know-how, but also your money in this project, a sign of involvement.
You will then be able to turn to private investors to strengthen your equity: business angels, friends or family.
You can also apply for a professional loan from a banking institution to finance part of the equipment. If you opt for this type of financing, remember to submit your application to several banks so that you can compare the offers they will make you and choose the most advantageous one.
Crowdfunding is another way to raise funds that lends itself very well to the box business model for two reasons:
This type of financing allows you to both raise money and get your box talked about before you launch.
You can make a campaign to collect donations, by offering your donors a discount or a free box, which is equivalent to the pre-financing part of your products.
Finally, also think about state or other aid for business creators such as the Start-up loan in the UK or SBA loans in the US.
Now you know how to start a subscription box business! We hope you found this guide useful. Don't hesitate to get in touch if you have any questions, and if you anyone who might be interested in this article, you can share it with just one click.