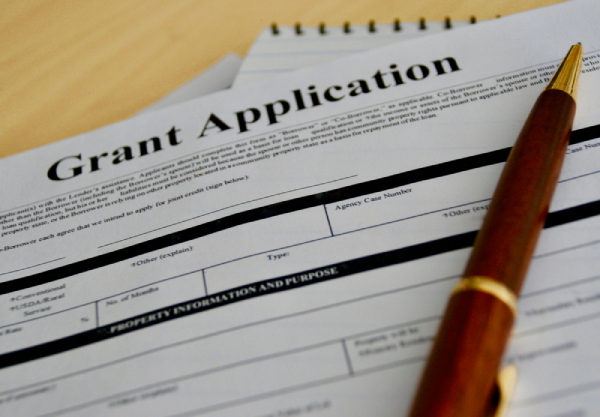 Small business grants give free money to startups and existing businesses to help them flourish.
Free money doesn't come easy, though. You'll need to first research and find the right grant for your business. Then you need to persuade the body offering the grant why they should give one to your business.
Most grants have their own specific application process, where businesses provide information so the body can decide whether it fits their specific funding criteria.
It's important to accompany your grant application with a strong business plan. Besides including most of the basic information that goes into a grant application (like the service or product you're offering and your staffing plan) it also includes a financial forecast - showing the funding body how profitable your business is likely to be.
Writing a business plan also provides another opportunity to convince them that your business' objectives align with the grant's purpose.
If you haven't written a business plan for a grant application before, don't worry.
From information on where to find small business grants, to what you need to include in a business plan for a grant application, here are some key points to consider when applying for a small business grant.
What's the difference between a small business grant and a loan?
A small business loan is money given to your business that you have to pay back within a pre-agreed timeframe, whilst a small business grant is a lump sum of money that you won't have to pay back at all. This is what makes them so appealing to small businesses.
But there is a catch with some grants. This can mean having to adhere to a grant-giving body's request that you invest the same amount of money as the grant into your business.
Other conditions include letting the funding body designate what you can spend the money on. For example, the government's Kickstart Scheme gives funding for small businesses to train new apprentices, provided that apprentice is between 16-24, on universal credit and at risk of long-term unemployment.
For some grants, such as the one offered by the government in 2021 that supported projects working on the development of the DSbD software ecosystem, a business might need to explain, in detail, the total cost of the specific project - and exactly how it presents value for money for the company's whole team in their grant application.
This means having a Sources & Uses table and a cashflow forecast ready to show to the funding body. If you're a big business, you might be able to get away with presenting a business case that describes how the project will be funded, what it will cost and what economic benefits you can expect.
If you're a small business, however, the safest thing to do is create a business plan that neatly incorporates all these elements.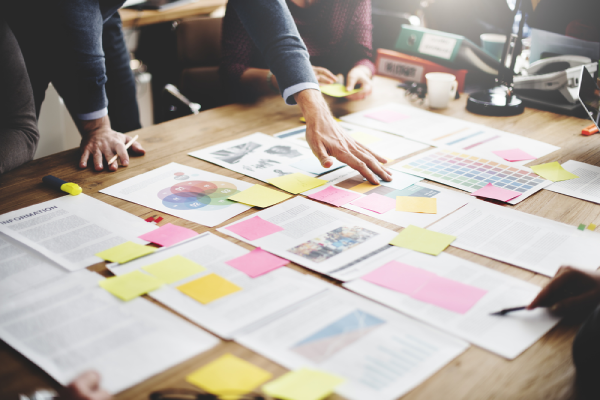 Where can I find small business grants in the UK?
The financial aid available to your business will depend on where in the UK you're based, your business' size, your industry and whether you're a startup or looking to expand your business.
To find the right grant for you, check out the government's Finance and support for your business online tool by clicking the 'grants' tick box.
What is a grant application?
A grant application is a document or set of documents that is submitted to a grant-giving body with the purpose of securing funding for a startup or an existing business venture.
Normally, grants are awarded to small businesses with the aim of generating jobs, energizing local communities and strengthening the economy.
While there's an abundance of grants available to small businesses, obtaining one from the government can be quite tricky. Government grants are renowned for being quite complex and have a lot of stages.
Each grant will come with its own unique criteria for applying, too. For example, if you're applying for a research grant from a UK-based foundation then they may require that all your research is carried out within the UK. Or if you're seeking funding as part of an initiative to make your business more sustainable, you might need to prove your business' dedication to carrying out eco-friendly practices.
Whether you're a startup or an existing business, the same rule applies when taking your first step in applying for a grant: research the funding body and the grant in question as thoroughly as possible so you know exactly what they're looking for in a grant application.
What information do I need to have before applying for a small business grant?
According to Swoop, businesses should prepare the following information before applying for a small business grant:
Create a realistic financial forecast to show your business' financial position
Provide evidence that shows how your business meets the specific grant qualifying criteria
Specify exactly what your business plans to do with the money allocated
Provide evidence that your team will be able to successfully meet this objective
Be clear about the exact outcome you expect and whether there will be a return on the grant funder's investment. This enables them to evaluate the efficiency of their grant.
Why do you need a business plan for a grant application?
The rationale behind writing a business plan for a grant application is simple: funding bodies want to know that they're giving their money to a business they can trust.
Writing a business plan will be an opportunity for you to neatly present all the information listed above. If you're not sure how to go about structuring a business plan, you can use business plan software. Most business plan softwares come equipped with an inbuilt structure and instructions, ensuring you include all the information a funding body expects to see.
If you're a start-up, a business plan also provides the perfect opportunity to show the grant-giving body that your business' mission aligns with their own specific mission and purpose.
If you're already in operation, a business plan will show your business' financial position and, if applicable, the positive impact it's had on your community thus far. This helps alleviate any fear that your business is at risk of going under, making them more likely to get involved.
What should you include in a business plan for a grant application?
Executive summary
The first section in your business plan for a grant application is the Executive Summary. This will show your company's ethos and how its goals align with the mission of the funding body.
Company overview
Presenting a breakdown of the structure of your company, this section shows that its operation has been carefully thought through. Making it likely that the grant-giving body will take your application more seriously.
Description of your product/service
In this section, you'll explain the product or service you're selling, how it works, and the specific ways in which it's better than what else is already out there.
Market analysis
The market research section provides another opportunity to show your business aligns with the funding body's missions. For example, you can explain the needs of your target market or community and how you intend to cater to these needs.
Strategy
Here, you'll explain how your product will be priced and marketed for your target market to again appeal to the ethos of the funding body.
You'll also explain any risks associated with your specific project, as well as the contingency plan you have in place to mitigate each of these risks. This will enhance the credibility of your application.
Financial forecast
The financial forecast will list three full financial statements - your profit and loss statement, balance sheet and cashflow statement.
These will be useful in showing the body how much profit your business is likely to make, how successful your venture is likely to be and, if applicable, how many people it's likely to benefit.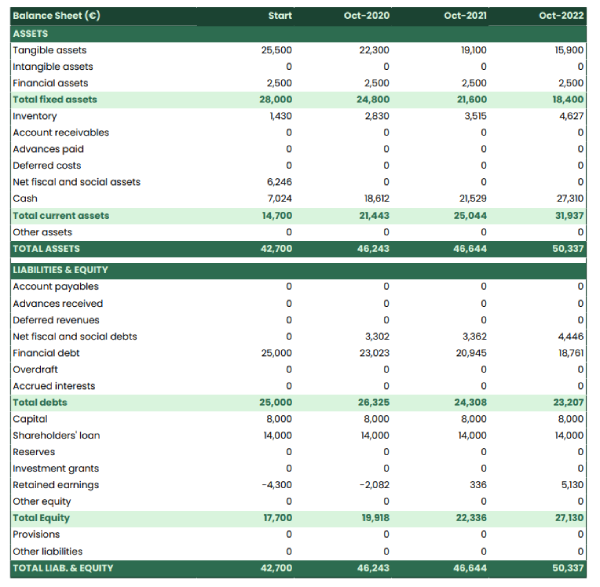 Whilst writing your business plan, we recommend that you have the grant-giving body's mission and purpose open on a separate tab. Where possible, refer back to the foundation's mission in your business plan to show how it aligns with your business' own values.
You could even go a step further by adding buzzwords from the funding body's mission statement in your plan to show how much you've thought it out.
What tool should I use to write my grant application business plan?
If you haven't written a business plan for a grant application before, the process can feel a little overwhelming.
Using business plan software is a great way to create a high-quality business plan quickly and efficiently.
There are many business planning softwares out there, so it's important to choose the right one for you.
Most business plan softwares generate three full financial statements for you, helping you give the foundation as realistic a picture of your business' finances as possible.
For grant applications, we recommend going with a business plan software that lets you model grants. This gives the funding body total transparency as to how exactly their grant would be used within the business.
Attractive visuals and a striking cover page with your business' name and logo will also help your business stand out. So we recommend choosing a business plan software that breaks your numbers into colourful, easy-to-read charts and tables and automatically generates a cover page for you.
If you're not sure which business plan software to go for to create your business plan for a grant application, we recommend trying The Business Plan Shop.
As well as having the features listed above, our online business plan software enables you to:
Create a financial forecast to show your business' financial potential
Run a quality check to identify any issues with your forecast before sending it to a funding body
Follow clear instructions to write a professional business plan
Draw inspiration from the templates stored within our business plan software
Interested in checking out this type of solution? Try The Business Plan Shop for free by signing up for a free trial today.
So now you know how to write the business plan for a grant application. If you have any other questions related to writing a business plan or applying for grants, please don't hesitate to get in touch with our team.
Also on The Business Plan Shop