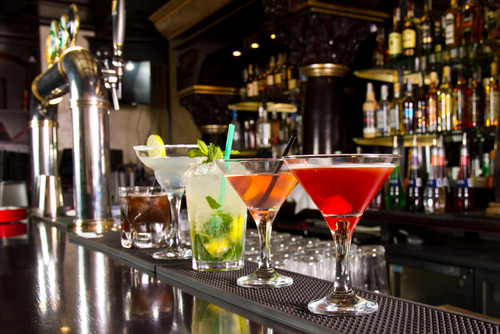 So that's it. You're dead set on swapping your nine to five in for a fast-paced lifestyle of sleek countertops, jazzy music, and colourful cocktails. In other words, you've decided to open your very own bar.
Although it's exciting, the road to opening a bar is a long and difficult one. To get the best chance possible, we recommend that you put your money on a business plan right from the start. Underneath its elusive exterior, writing a business plan for a bar is your clear path to success.
The main objectives of a business plan for a bar:
1. To find investors
Not every entrepreneur has the capital needed to kick-start a new business without a lending hand from the bank.
To obtain all the resources needed to open your bar, you'll have to convince bankers to finance part of your project. In an uncertain economic climate, this is no easy task.
You'll have to use your business plan to prove the viability of the project and your own credibility as an entrepreneur. The business plan for a bar is the document, upon after reading, investors will assess whether their own values and ambitions align with those of your project - and consequently, whether they're willing to provide financial support.
The business plan for a bar will also be used to facilitate credit and loan agreements, which prove useful in helping the business owner compensate for any unforeseen events that may impact the projected success of the business.
In addition, a bar business plan is a valuable tool for convincing investors of all kinds, from family and friends to angel investors, and for obtaining aid from local authorities.
2. To see the big picture of your business
The business plan for a bar is not only created for potential investors. Above all, it's addressed to you. Through the act of writing up the plan, you're obliged to understand, in detail, each aspect of your project in as realistic a way as possible.
The financial forecast for a bar is the section that potential investors will be most interested in. However, a well-designed bar business plan should cover each of the following topics:
a description of your industry
characteristics specific to your bar
market research
your pricing and marketing strategy
your development plan
your operational plan
Getting into the nitty-gritty of these sections will allow you to paint a clearer picture of what your business looks like - including the concept you've chosen for your bar, your resources, strengths, and weaknesses - to be able to adequately address any potential problems.
You can use these details to reflect on your business as its plan is being drafted - and adjust it accordingly in your bar business plan. And don't think for one second you'll be able to throw it away once you've finished using it to present to investors. It should be viewed as the roadmap of your project and a document you consult regularly to ensure that things are operating as they should be.
Is the bar market in trouble?
Since 2010, the number of bars in the UK has fallen from 55,400 to 47,200 in 2019. In fact, according to a 2019 Market Growth Monitor from CGA and AlixPartners, Britain experienced an average net closure of six pubs per day the same year.
With an unstable economic climate and rising drink prices, increasingly people within the UK are opting to drink with their loved ones from the comfort of their own homes. It's fair to say that, in this context, the task of opening a bar is rather risky.
With the bar industry in deteriorating health, writing a solid bar business plan for a new bar has never been more important, as you'll be able to use your knowledge of the current climate and risks to draw up the most realistic project possible.
Thoroughly conducted market research will also show you that not all bars will be impacted by the same risks. For example, bars in more rural areas tend to be more resistant to closures than those situated in cities.
As a general rule, the bars that tend to hold up best are those that attract the under-25s and regularly offer their customers a range of drink promotions and themed nights.
With this data in tow, you'll be able to design your dream project that best suits your location and ambitions, whether it be a pub, brewery, or cocktail bar. Want to know more about how to develop a popular bar business model? Check out our key factors for a successful bar here.
Need a helping hand with your bar business plan? The Business Plan Shop is here!
Now it's time to write the business plan for your bar. If you find this part of the process overwhelming, there are plenty of solutions to make things easier.
Since not everyone has a strong accounting background or can afford to hire a consultant, we have developed software to enable you to easily create a business plan for your bar.
With our business plan software, you will be guided step-by-step (by clear instructions and examples) through the process of writing a plan, and get a professional document ready to be presented to your bank.
If you are interested in this type of solution, you can try our software for free by clicking here.

We hope that this article has convinced you of the importance of making a solid business plan for a bar to give your bar business every chance of success. If you have any questions about the business plan or about other aspects of your business creation project, do not hesitate to ask us.
Also on The Business Plan Shop: