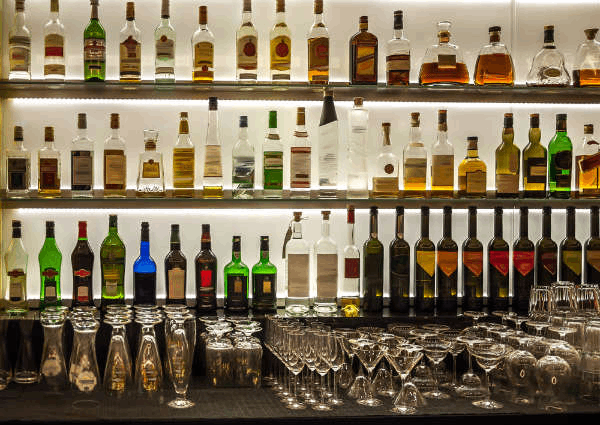 Are you planning to open or take over a bar? Whether it's a wine bar, cocktail bar, craft beer bar, or an e-sports bar... The possibilities as to which concept you pick are endless.
Although passion and determination are necessary attributes for opening a bar, they alone won't guarantee the success of your business. For starters, you need to know your market (from how it's doing, to what concepts are hot or not).
This is where market research comes in. Besides giving you an insight into the current state of the industry in question, carrying out market research for a bar enables you to assess whether there's sufficient demand within your chosen area to set up a bar.
Feeling overwhelmed? Don't worry - in this guide, we'll tell you everything you need to know about how to conduct market research for a bar.
The objectives of carrying out market research for a bar
Conducting market research for a bar has several important objectives. First of all, it provides you with an understanding of what the bar industry looks like right now, including the emergence of new trends and whether there's a growing demand for new bars.
Gathering this data will enable you to ask yourself the questions needed to launch your business, including the sector's turnover and the most popular bar concepts right now, as well as what investments are needed to get your bar up and running.
You'll want to familiarise yourself with customer habits when doing your bar market research - including the typical profile of your potential customers, how many times per week or month they visit bars, and what their budget is.
It's also important to check out other bars close by and identify ways in which you can set yourself apart from them and take up your place on the market.
Once you've gathered this information, you'll be able to accurately evaluate the commercial viability of your bar.
Exploring trends for your bar market research
Before opening your bar, it's important to check out major trends within the bar industry to understand how it's holding up. To assess the current state of the bar industry accurately, try to gather data on the following:
The total number of bars: if it's on the rise, the market is doing well - but a decline will show that the industry is losing momentum
How the turnover of bars is evolving: an increase will be an encouraging sign whilst a decrease might indicate that now is not the best time to enter the bar market
The development of the profit margin for the type of bar you'd like to open: while an increase here will obviously be good news, a decrease could come as a warning of much competition in that particular area
You should also ask yourself which concepts seem to be doing well when doing market research for a bar. From traditional pubs to cocktail bars, craft beer venues and e-sports bars, identify different types of bars and look at which are the most popular by examining everything from how busy they are, to online reviews and their sales figures.
Also consider the challenges being faced by existing bars on the market: what are they? Do they pose an ongoing threat to new bar businesses? How can they be avoided?
Last but not least, get to know your future customers for your bar market research. This includes delving into their drinking habits (in terms of how often they visit bars and their drink of choice and their expectations as to service, for example, do they like ordering directly at the bar or would they rather have table service? To get a complete customer profile, you'll also have to evaluate their budget and how much, on average, they drink when socialising at a bar.
Useful sources of information on the bar industry
There are several sources of information that can be used to gather the data you need for your bar market research:
You also can't forget the main players in the bar trade: the bar owners themselves. Take some time out to grab a drink with a bar owner in your local area - as they could provide you with some valuable insider information about the sector.
Dynamics of the local bar market
Analysing the level of demand in your bar market research
Now it's time to assess the level of demand locally. The objective is to assess the size of the local market by estimating the number of potential customers for your bar.
To do so, try to answer the following questions:
How many people live in the city or district?
What is the demographics profile of the population? From age and gender to job status and level of disposable income
Is your desired area of operation subject to strong seasonality? For example, is your bar based in a seaside resort where it will experience a much higher influx of customers in the summer months than in the winter?
Checking out the competition
Once you know the size of your local market, the next step is to size up your competition when doing your bar market research. First, you'll want to start with rival bars in the area - otherwise known as your direct competitors. Answer the following questions:
How many bars are already established near the location where you want to open your business?
What is their concept? Do they serve food with their drinks or just drinks? Do they specialise in a certain type of drink (e.g. like a cocktail or craft beer bar)?
How big are they? We mean this with regard to every aspect of their business - from turnover to seating capacity and the number of employees.
What is their pricing policy? Do they have happy hours?
Do they seem to be attracting a lot of customers or are they struggling?
Where are they located? Do some areas appear more attractive than others? Are there any underserved areas in this regard?
Which concepts seem to work best?
Now it's time to look at your indirect competition in your bar market research. This includes any establishment where your customers can enjoy a drink - so make sure you list all the existing bars, hotel bars, and restaurants situated close by.
It's likely you'll identify a fair few competitors here, but it's important not to panic. So long as you can set up an innovative enough concept and atmosphere to help your bar stand out from the crowd, the high level of demand for drinking establishments is good news for your business.
In the same vein, studying local market dynamics also means looking into the relationship between supply and demand, and whether the market is large enough to support the arrival of a new bar. Analysing this area will also be invaluable in helping you identify whether there's a consumer need (for craft beer, for example) that's currently not being met by the existing presence of bars and whether you could fill this gap.
Want more tips on how to make your bar launch as successful as possible? Check out out guide on the key success factors for a bar.
Defining the concept of your bar
Once you've gathered all of the information above, you can consider your bar market research done and now it's time to pick a concept for your bar.
First of all, think about the type of customers you'd like to attract to your bar. Are they students, young working professionals, or middle-aged employees or couples?
You'll have to choose a concept that aligns with the wishes of your target customer and enables you to stand out from the competition identified in your bar market research. In developing your concept, ask yourself what might make a customer want to come to your bar instead of the one across the street.
For example, if you've carried out market research for a wine bar, your age group is likely to be different then if you chose to open a cocktail bar.
Writing down these observations will enable you to set out the vision for other aspects of your bar, including whether you'll serve food (and if so, what kind of food), what kind of music you'll play and whether you plan to put on any musical events, pub quizzes or comedy gigs.
Based on these reflections and the answers that you will bring, establish your menu: drinks, dishes and snacks if necessary. Also think about the atmosphere you want to give to the place: decoration, music, general atmosphere.
Developing your concept will also help you define the ways in which you'll attract and retain customers. Think about all of this when doing your bar market research. Collate these methods (and their costs) into a marketing plan that aligns with the objectives of your business and the desires of your target market.
The final element of developing your concept is finding a location that you know is popular amongst those groups within your target market.
Assessing the potential of your premises
Once you've started your search for a location, you'll want to enter each potential venue with the following questions in mind:
how many customers can the bar accommodate at most?
how many drinks can you expect the average customer to purchase?
what will be your opening hours and what times do you predict to be your busiest?
Between a traditional pub in the financial district where customers can stop to have a quick drink with colleagues, and an upmarket cocktail bar in a busy downtown area, the difference can be significant.
It's also important to consider the facilities that could significantly increase your bar's occupancy rate, including a terrace, outdoor smoking area or dance floor.
Finally, check out the occupancy rate of other bars in the area when doing your bar market research, as well as their busiest and quietest days with regards to service.
Once you've collected this data, the next step is to find out if your bar can welcome as many customers as the bars in the surrounding area - and, of course, whether it can be as profitable as them, too.
Writing up the business plan for a bar
Has your bar market research validated that there's room on the bar scene for your concept? You can now get down to the next step in the development of your business: the business plan.
A business plan is a document that describes your business, and its strategic, commercial, and financial objectives for the first three years of operation.
It helps you verify whether your bar has the potential to be profitable, at least on paper. As well as that, it will guide you through the very first steps of implementing your project, from covering what licenses you need to assessing start-up expenses.
Your bar's business plan will also be a valuable tool for presenting your project to potential commercial and financial partners, such as investors and suppliers.
As you can imagine, creating a business plan for a bar is crucial. But it is also a technical and sometimes tedious job - especially if you aren't a seasoned entrepreneur.
To make the process easier for you, especially if it's your first business plan, you can use online business plan software.
There are several advantages to using software to create a business plan for your bar:
It takes care of the calculations and creates the projected financial statements for you (income statement, balance sheet, cash flow statement, break-even calculation, etc.)
With business plan templates available and instructions for each section, you are guided through how to structure your plan
As an end result, you receive a professional document, formatted and ready to be sent to your bank or investors
If you are interested in this type of solution, you can try our software for free by signing up here.
We hope that this article has helped you better understand how to do market research for a bar.
Looking for inspiration as to how you should structure your business plan? You can also check out our business plan template for a bar.

If you'd like more advice on any of the points mentioned above or any other element related to the creation or takeover of a bar, please don't hesitate to get in touch.
Also on The Business Plan Shop