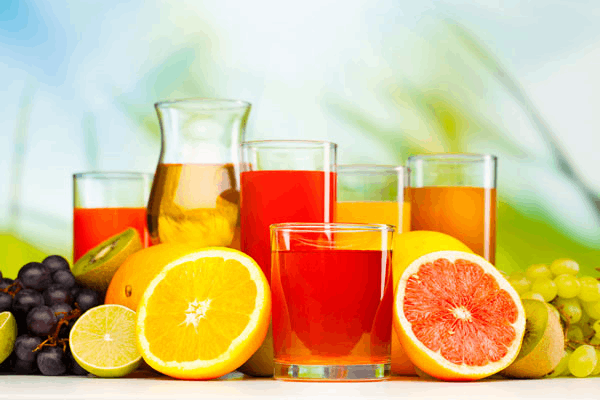 There's no doubt that freshly pressed juices and smoothies are revitalising, which explains the rising popularity of juice bars in recent years.
Keen to open your own juice bar? Great news, in this guide you'll find everything you need to know about how to open a juice bar (and make it a roaring success!).
Conducting market research for a juice bar
The very first step in opening a juice bar is to carry out market research. Doing so will not only enable you to verify whether there's enough demand for you to successfully open your juice bar (and 'make bank'), but also help you develop the best strategy for selling your juices.
Market research will not be complete without an in-depth analysis of three key factors:
current industry trends
who your potential customers are and what they're looking for in a juice bar
who your competitors are and how they're doing
Checking out the juice bar market
With around 125 juice bar businesses across the UK, the juice bar market is still very much in the stages of development.
Originally developed in sunny Australia and the US to offer a healthy and natural alternative to fatty fast good, juice bars make delicious food and drink accessible fast and without the guilt.
And the demand for juice is certainly present in the UK, with a 2019 study finding that 54% of all 16 - 24-year-olds drink juice at least once a day, with one-fifth opting to drink smoothies daily.
Many franchises are present in the juice bar market, including Boost Juice (which now has 500 stores across 13 countries) and UK-based Souper Juice, founded in 2018.
We've also seen the rise of mobile juice bars, in the form of small, compact stands that can be set up quickly and easily anywhere. TruFoo Juice Bar is one popular brand that offers this service.
Trends on the horizon
In a 2019 report with Kantar Research, The Grocer noted the emergence of a few trends for juice bar brands to watch out for. A notable trend is a shift away from fruit juice towards juice and smoothies containing vegetables, amid consumer concerns about the sugar content of fruit juice.
The report also indicated a demand among consumers for more adventurous juice and smoothie flavours. Bear that in mind when opening a juice bar. With the study finding that 30% of shoppers felt uncertain about the flavour of vegetable-containing juices, there's an opportunity for brands to think innovatively when creating new veggie juices and take inspiration from flavours around the world to entice consumers.
The rules and regulations of operating a juice bar
Next in our guide on how to open a juice bar is checking out the regulations in force.
If you decide you'd like to serve food to accompany your juices, there are several requirements you'll need to satisfy around health and safety. Before opening your juice bar, you'll have to register the premises with your local authority's environmental health service at least 28 days before you start trading.
It's important to note that this process doesn't cost any money. It simply involves allowing a local official to visit your premises (although you won't be warned when) to check out the space you'll be using to prepare food and ensure it's safe and hygienic.
After each inspection, you'll receive a Food Hygiene Rating which, depending on your location, you may need to display in public view. To register for a visit from your local authority, check out the UK Government website.
It's likely you'll also want to play a bit of music to set the right atmosphere to open your juice bar. If so, you'll need to apply for a music license when starting your juice. You can obtain one from the PLS PRS, with the price set depending on the size and needs of your business.
In the US, you will be required to register for a business license, as well as a food service license and a food handler's permit. You can visit the SBA website for more details on how to obtain these.
Scoping out the perfect location to open a juice bar
Having checked out the juice bar market, it's time to think about your ideal location.
The location is a key component of success when opening a juice bar. Having a heavy influx of customers will ensure a decent turnover, while a deserted juice bar is at risk of closing its doors prematurely.
So choose a location that attracts your kind of people. Whether it's beside a university, close to office buildings or within a residential area, it's up to you to see where your concept has the best chance of success.
You can also choose to take over an existing juice bar. This will allow you to benefit from an already established base and an existing flow of loyal customers.
Choosing the legal form of your juice bar
The next step in our guide on how to open a juice bar is choosing the legal structure of your business. Choosing your juice bar's legal form is a vital step as it will impact:
How much your business is taxed
Your taxation at a personal level
Your responsibility for the company's debts in the event of bankruptcy
To help you make your choice, you can find more detailed information on the different legal forms available to you on the gov.uk guide for UK business owners and SBA guide for those of you based in the US.
The equipment and staffing requirements to open a juice bar
Once you've settled on a location to open your juice bar and figured out its legal structure, it's time to think about the equipment and people needed to open and run the business efficiently.
First of all, you'll need to kit out your premises with furniture and kitchen equipment in accordance with health and safety regulations.
You'll also need to buy in your initial stock of ingredients and drinks, purchase a few card machines and a till, and all the resources required for the smooth management of your bar, including accounting and payroll management software.
Also think about marketing investments (including your menus, restaurant sign and website) and legal investments such as employment contracts and licensing costs.
The next step is finding people you can depend on. The success of opening a juice bar depends significantly on the hospitality of its staff. When drawing up your recruitment plan, estimate the number of people you'll need for each position, whether it be a manager or server, and then recruit enthusiastic people with the right qualifications.
Opening a juice bar also requires you to take out insurance to make sure the restaurant is covered in the event of any on-site incidents. Depending on the size of your space, you may also want to enlist help from specialists such as a chartered accountant or marketing agency, so make sure you factor these costs into your financial forecast, too.
Developing the marketing plan for a juice bar
Once you've completed all of the above steps, the next step in our guide on how to open a juice bar is developing a carefully devised marketing plan. The objective of a marketing plan is simple: to attract and retain customers.
So consider first the actions that will allow you to make your juice bar known and create hype around its opening, whether it's a paid ad in the local newspaper or a provocative social media campaign.
You'll have to think about ways to build customer loyalty when opening your juice bar. Creating a loyalty card scheme is a great way to turn one-time customers into regulars, and creating a website is a great way to showcase the different types of juices you have on offer, as well as any promotions on that week.
You could also consider setting up a click and collect system, whereby customers can order online and pick up a juice or snack in-store. This sort of scheme would work well amongst nearby office workers or students.
The costs of these actions vary and some might be more successful at attracting customers than others, so take some time to test different marketing actions out and focus on the ones that prove to be the most effective.
Writing the business plan for a juice bar
Writing a business plan is another essential step along the road to opening a juice bar.
The business plan is the document with which you will present your business idea and try to secure financing from your bank or potential investors, so you need to make it impeccable.
If you are not used to writing business plans, a good solution would be to use online business plan software.
There are several advantages to using specialized software:
You are guided through the writing process by detailed instructions and examples for each part of the plan.
You can be inspired by already written business plan templates
You can easily make your financial forecast by letting the software take care of the financial aspects for you.
You get a professional document, formatted and ready to be sent to your bank.
If you are interested in this type of solution, you can try our software for free by signing up here.
Securing funding to open a juice bar
Opening a juice bar requires significant investment, with the exact amount depending on your location and how big you want your space to be.
There are many ways to raise the capital required to launch your dream juice bar.
First of all, it's highly recommended that you make a personal contribution to the company's equity, by dipping into your savings.
You can then turn to banks and credit institutions to obtain a loan to finance part of the start-up costs.
Finally, also think about state aid for business creators. This may enable you to benefit from a low-interest or interest-free loan, for example.
That's it for this time. We hope this article has given you a better understanding of how to open a juice bar. If you have any questions, please feel free to ask us in the comments section.
Also on The Business Plan Shop
Know someone who'd like to open a juice bar and might be interested in this article? Share it with them!