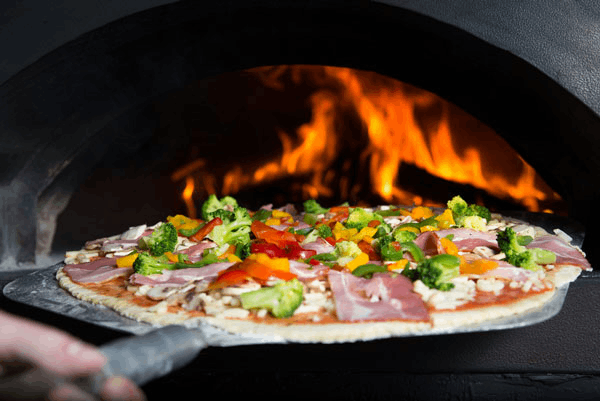 Aside from being hugely popular, pizza is a dish known for its high profitability - making it a magnet for many budding restauranteurs. If you fall within this category and are keen to find out how to take over an existing pizzeria, then you've come to the right place.
How to take over a pizzeria: the key steps
Taking over a pizzeria, rather than launching one from scratch, has loads of advantages. You benefit not only from opening with an established and popular concept but also with a loyal customer base and a team that is already fully operational. Nevertheless, it's not without its challenges, so it's essential to go through the process methodically to minimise any risks to the business.
If you're not sure where to begin, simply check out our guide below. Here, we lead you through everything you need to know about how to take over a pizzeria.
Check that the premises fit your plans
First of all, you need to decide whether the pizzeria space itself fits within your vision for the business. Once you've settled with one, it won't be so easy to change it - so it's vital that you give this step very careful consideration.
Ask yourself:
Is it big enough?
Is it well-arranged?
Does it meet the health and safety requirements imposed on restaurants?
Finally, you'll need to read over the former owner's lease agreement - paying special attention to conditions concerning the renewal of the lease and whether the rent is capped or not.
Study the location and your competition
Next within our guide on how to take over a pizzeria, it's time to undertake an assessment of the pizzeria's location and nearby competitors.
Make sure you check:
Whether it's located in a busy or quiet street
If it's accessible by public transportation or not
Where the closest car park is to the pizzeria
Other restaurants in the area, including where they are and what type of cuisine they're offering
These factors will have a direct impact on the success of your business, so make sure you're as thorough as possible when gathering data related to each one.
Get to know the pizzeria's clientele
Taking over a pizzeria means becoming acquainted with its existing customers.
Are they...
business clientele or people visiting with friends?
regular customers or one-off customers?
When looking into how to take over a pizzeria, it's important to understand exactly who your customer base is - as you'll have to work the overall atmosphere and setting of your pizzeria around them to reel in more of the same type of customer.
Being situated close to a university, for example, may bring you a stream of students who will be attracted by low prices and takeaway pizza slices. A different strategy, however, will have to be used if you happen to be located near offices.
Assess the quality of the pizzeria's equipment
Examining the quality of a business' existing equipment is an essential part of taking over a pizzeria. If you don't like what you see after carrying out this assessment then you may decide it's not worth buying the pizzeria at all or at least try to knock down your offer by a few digits.
First, check that the equipment is working efficiently. Pizza ovens are, obviously, of prime importance and a little on the expensive side. If you feel that the pizzeria's existing one might need replacing, you could factor this cost in when negotiating the final selling price.
Analyse the pizzeria's existing menu and prices
Now it's time to look at the pizzas that are currently on offer, and how much each one costs.
Ask yourself:
What are the most popular pizzas?
How many ingredients are needed to prepare them?
How much do they cost to make and what is their selling price?
Which suppliers does the current restaurant work with?
Each one of these factors will have a direct impact on your profitability, so don't skimp on the details.
Study the pizzeria's marketing strategy
The objective of a marketing strategy is to attract and retain customers in an effective and cost-efficient way.
For this reason, it's important to evaluate the impact of the marketing plan that's been put in place by the pizzeria's owner.
Whether it's handing out discount flyers on the street or running competitions on Instagram, take time to assess each action carefully - and make any modifications where necessary.
Investigate the pizzeria's reputation
Nowadays, most restaurants have some level of an online presence. So before buying a pizzeria, make sure you look it up on Google to get a better idea of its standing on the pizzeria scene.
In the event that it has a poor reputation (as a result of negative customer reviews, unenthusiastic blog articles, or even a health and safety scandal), you'll need to put aside a significant amount of money to revamp its image.
Examine the financial performance of the pizzeria
To evaluate the potential profitability of the pizzeria you'd like to take over, checking out its previous financial performance is essential.
To do so, you'll need to dive into the accounts, and in particular look at revenues, gross margin, payroll, EBITDA, working capital, capital expenditures, and cash flow from operations.
The objective here is to verify whether the pizzeria is profitable and generating enough cash to keep evolving as a business. You can find out more about how to optimize a pizzeria's profitability in our guide.
Look into the owner's motivations for selling and the terms of the sales contract
Before officially agreeing to buy over the pizzeria, it's also important to consider the owners' motivations for deciding to sell in the first place: are they genuine, or does the owner simply suspect that their pizzeria's profitability is set to decline?
Finally, as with any sale, it's advisable to enlist the services of a lawyer to verify that the sales contract is legally valid and doesn't contain any clauses that might place you at a disadvantage.
Three ways to take over a pizzeria
Once you've looked over each of the above points on how to take over a pizzeria, it's time to look at the legal set-up for your business.
There are three different ways to take over a pizzeria:
Creating a new company which will buy the pizzeria's assets
Buying the shares in the pizzeria from its former owner
Taking over the pizzeria via a management lease
Creating a new company
The first possibility for the buyer to create a new company, which will acquire the pizzeria by buying all or part of its assets.
With this type of arrangement, the financing of the takeover will then be set up at the level of the new company. This presents a major advantage because it will allow:
To use of the cash flow generated by the company to repay any loans without any tax friction, unlike a share buy-back scheme which may require the payment of corporate tax before the dividends used to repay the financing is raised.
To back the financing of the takeover with the pizzeria's assets, which lessens the risk for banks providing a loan as they'll have assets to seize in the event of bankruptcy.
Buying back the shares of the pizzeria from its former owner
A second possibility is to buy the shares of the company being taken over.
The purchase can be carried out:
on a personal basis - without creating a holding company, the financing of the takeover will be subscribed by the buyer, and the borrowing capacity will be evaluated on the basis of the buyer's income and assets.
via a holding company - the acquisition financing will be subscribed by the holding company, and the borrowing capacity will be assessed on the basis of the holding company's income (dividends paid by the acquired pizzeria).
Taking over the pizzeria via a management lease
Finally, it's also possible to opt for a management lease: which allows you to operate the restaurant by renting it out to its current owner, before taking the plunge and buying it over.
Taking over a pizzeria means staying informed and mastering each step of the transfer, so don't hesitate to get in touch for advice in order to obtain complete control of your project.
Also on The Business Plan Shop