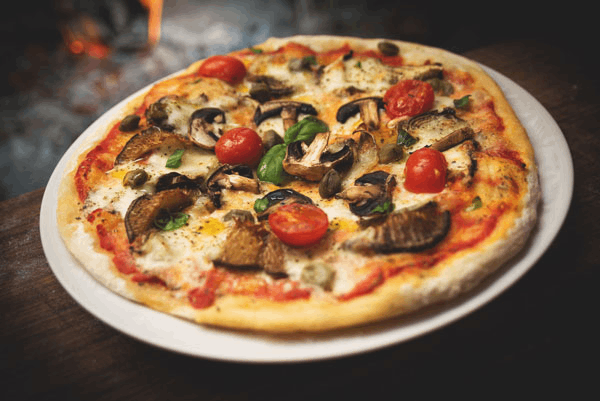 Many of us know that pizza is a universally adored dish, and according to Pizza Magazine, North America and Western Europe were amongst the world's biggest consumers of pizza in 2019.
So how does an entrepreneur position themself in such a vast and competitive market? Is it possible, in this day and age, to create a successful and profitable pizza business?
It's these questions, and many others that may be pressing on the brain of a budding entrepreneur, that we seek to answer through this series of practical guides to start a pizzeria.
A practical guide on how to start a pizzeria
Each business is different and must be adapted to its own unique surroundings, whether that be the local economy of the area in which it's based or the need to appeal to specific customers through its concept. That's why, if your goal is to open a pizzeria, you need to seriously consider how it will operate from a legal, administrative, and marketing standpoint.
Familiarising yourself with the current state of the market and predicted trends, as well as weighing up the pros and cons of joining a franchise or going independent, are two of many steps you'll need to take in the early stages of developing your business - so it's vital to be informed.
Tips for starting a pizzeria with no money
Want to see your business idea through until the end, but don't have the funds? It may seem impossible, but that's not necessarily the case.
In this guide, we give you the opportunity to explore the different ways in which you can open a pizzeria with no money.
How to successfully take over a pizzeria
Starting a business from scratch is not your only option, as you can also opt to buy a pizzeria that's already up and running.
In this step-by-step guide, we check out all the elements to be taken into account so you can assess whether taking over an existing pizzeria business is a viable option or not.
3 key factors to consider when creating a pizzeria financial forecast
Planning the different stages of your pizzeria's development is a great start, but do you really know what it entails? No entrepreneur can launch a business without crunching some numbers first.
That's where the financial forecast comes in. If you've never drafted one up before, it might seem a bit daunting. That's why we've put together a guide on how to create a pizzeria financial forecast to help smooth out the process for you.
4 tips for enhancing the profitability of your pizzeria
This article is aimed at both budding and seasoned entrepreneurs.
The market research, marketing strategy, and business plan are essential steps when it comes to launching a pizzeria. But no business start-up will be complete until you ask yourself how you can optimize the profitability of your pizzeria
To find out more, check out our guide here.
How to write a successful a business plan for your pizzeria
Whether it's to keep as a roadmap for your business, to ensure the financial viability of your venture, or to convince potential investors to lend you the funds to help bring it to life, writing the business plan of your pizzeria is an essential step in developing your business - and one that simply can't be avoided.
Pizzeria business plan template
Reading guides to start a pizzeria is very helpful in terms of providing advice on how to best go about launching your pizzeria, but this guidance wouldn't complete without something you really need - a concrete example of what a business plan looks like.
That's where The Business Plan Shop comes in. By checking out our pizzeria business plan template, you can get some much-needed inspiration that will help you set out the vision for your own pizzeria business plan.
With these guides to start a pizzeria, you have all the insider tips and tricks at your disposal to help you map out your pizzeria business. Almost seems too easy now, no?