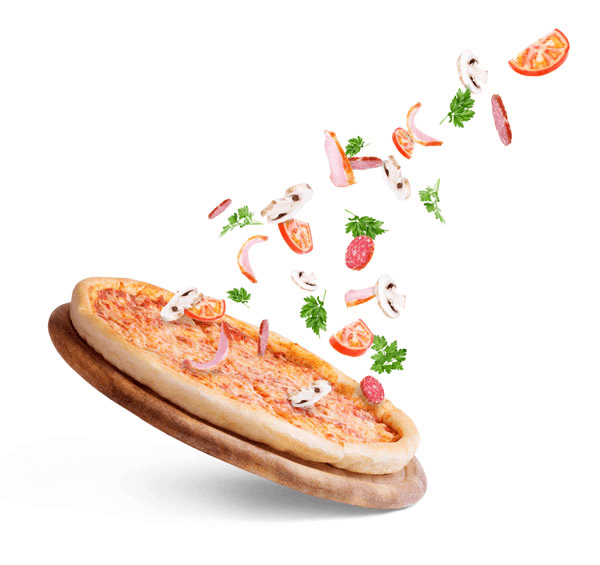 Do you love pizza pie almost as much as Dean Martin? If so, you may have decided to open your very own pizzeria. Before launching, however, it's essential to get an accurate idea of how profitable your business is likely to be - by creating a financial forecast for a pizzeria.
A financial forecast, put simply, is an estimate of future financial outcomes for a company - from all the money you'll need to spend on opening your pizzeria, to how much you're likely to make back from sales. If you're keen to avoid bankruptcy (and what business owner isn't?) and want to see what your first three years of operation will look like, then drafting up a financial forecast is a step you simply can't avoid.
If you're overwhelmed at the thought of putting together a financial forecast for a pizzeria, then don't worry. In the guide below, we've outlined three key factors you should consider to ensure you create as complete and, most importantly, realistic a financial forecast as possible.
1. Financial forecast for a pizzeria: calculate unit costs
The very first step in developing a financial forecast for a pizzeria is to calculate the cost of making each pizza.
You can start by evaluating the cost of ingredients by multiplying the price of each ingredient by the quantity of it that you need (for example, the cost of a large tub of oregano or a kilo of parmesan), without forgetting to take into account the loss of ingredients which, especially in the restaurant business, is unavoidable.
By comparing these unit costs to the selling price, you will be able to adjust the price of each pizza to ensure you make a profit.
Of course, assessing the cost of your ingredients is only the first step. You'll also have to consider the overhead costs that you need to pay to keep the pizzeria running, including rent, electricity and other utility bills.
Once you've calculated your overhead costs, you can divide them by the total volume of pizzas expected over your first year of operation. By adding your total overhead costs and the already calculated cost of ingredients together, you can assess the total cost for each pizza.
2. Financial forecast for a pizzeria: check out the prices and deals offered by competitors
Making a financial forecast for a pizzeria also requires you to check out your direct competitors and their prices, especially if they seem to be attracting a lot of customers.
It's important to be aware of the fact that the pizza takeaway and delivery market is booming, due to the low prices and discounts offered by chains such as Dominos and Papa John's.
To overcome the challenges posed by these competitors, you can decide to either:
offer customers a totally different pizza experience by focusing on gourmet pizza, for example.
align yourself with their prices by selling the same kind of products
If you go with the second option, pay close attention to your profitability. If you're keen to open a small, independent pizzeria, gaining profitability will be a challenge as you'll be ordering a lot less stock from suppliers than established franchises, meaning your bargaining power will be relatively low.
The total cost of making a single pizza will probably be higher for you than for takeaway giants such as Dominos, which benefit from economies of scales - making it difficult for you to offer the same prices as your competitors.
3. Financial forecast for a pizzeria: delivery costs
Finally, if you want to offer a delivery service, you'll need to carefully consider the costs associated with carrying it out effectively.
First, find out how much you can afford to spend on buying or renting motorcycles on bikes, as well as the maintenance of these vehicles, including insurance, petrol, and repairs.
You'll also need to factor in the costs associated with paying your delivery staff. These can add up significantly, especially for anyone working late nights, during the weekend or over holiday periods.
Within this calculation, you should also consider the average delivery time: if a delivery man or woman is being paid £15 an hour and delivers an average of 4 pizzas per hour, their salary alone represents £3.75 per pizza - which isn't very profitable if you sell pizzas at £10, including tax. You can use these figures to adjust each wage, helping you further down the path to becoming a profitable business.
For more tips read our guide on how you can optimise the profitability of your pizzeria once it's up and running.
Create your pizzeria financial forecast online
If you're still not sure how to best go about putting together the financial forecast for a pizzeria, you can use online forecasting software to guide you.
There are several advantages to using specialized software to create a financial forecast
You can easily make your financial projections, letting the software take care of the calculations
You have access to complete financial forecast templates
You get a complete financial forecast ready to be sent to your bank
If you are interested in this type of solution, you can try our software for free by signing up here.
That's it for this time, we hope this article has been useful in helping you create a realistic financial forecast for a pizzeria.
Would you like to launch a pizzeria but don't have the funds? Then read our guide on how to open a pizzeria with no money. If you have your sights set on taking over an existing pizzeria instead, you got you covered there, too - with our article on the steps involved in taking over a pizzeria.
If you have any other questions or queries related to the launch or operation of a pizzeria, please don't hesitate to get in touch with our team.
See also on The Business Plan Shop