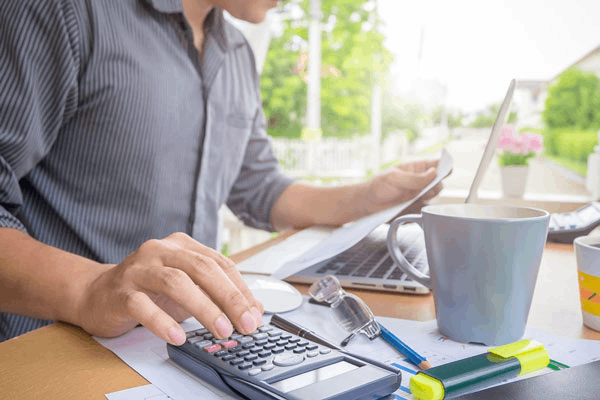 The question on every entrepreneur's mind is: how can I create a financial forecast for a new company?
It is obviously tricky to answer this important question in just a few lines. However, in this guide, we will try to shed some light on three of the most efficient ways to create your forecast.
What does creating a financial forecast for a new business entail?
The term 'forecasting' can mean very different things to different people!
In this article, when we talk about forecasting, we are referring to the financial statements requested by banks or investors before granting financing for business creation:
A projected profit and loss statement (P&L)
A cash flow statement, with a monthly breakdown for the first year (at least)
A projected balance sheet
A sources and uses table showing how the business will be funded at the start and how the proceeds will be used
The period over which the forecast must be established is generally the first 3 years for start-ups (and more rarely 5 years). Beyond that, it is very difficult to forecast accurately the figures.
Option #1: Leverage a financial forecasting software
The first way to create a financial forecast for a new business is to use specialized software.
Small disclosure before tackling this section: The Business Plan Shop offers an online business plan software, so we may be a bit biased here.
The objective of this software is super simple: enter your data (turnover, costs, investments, etc.) and the software handles the calculations for you to establish your projected financial statements.
The software is an extremely efficient tool to create forecasts, offering considerable time savings and a more intuitive user interface than that of a spreadsheet program (such as Excel, for example).
Creating a financial forecast software also offers other advantages:
You can ask questions to the support team, so you're not alone with your figures.
They generally allow you to make a complete business plan, i.e. they also guide you through the written part of the project presentation.
They provide business plan templates that you can use as inspiration to create your own.
When it comes to cost, a quality solution will generally cost a little less than £200 / $250 (excluding tax).
There are several business plan software packages available, but it's important to remember that the quality and scope of functionality varies greatly from one solution to another: some offer incomplete financial statements (no balance sheet or cash flow statement), or a rendering with formatting that leaves something to be desired.
The best thing to do is to compare several solutions before making your decision. If you are interested in this type of solution, you can try our software for free by signing up here.
Option #2: Create your financial forecast on Excel
Excel can be a great tool when it comes to creating a financial forecast for a new business.
You have two options here: create your own financial forecast from scratch, or buy a template on the internet.
Building your Excel forecast from scratch
Here, the idea is to start your entire forecast from square one:
First, you will have to gather the data needed (working capital requirements, costs, prices and estimated sales volumes).
Then, based on this data, you can build your financial model to obtain your projected financial statements.
As you can see, this is a difficult task, and above all a very time-consuming one: prepare to invest between 10 and 15 hours of your time on this if you are not accustomed to creating financial models.
Good command of Excel, financial modelling principles, and a strong understanding of accounting principles are essential, at the risk of finding yourself with calculation errors or incorrectly linked cells.
The advantage of this option is that it will allow you to build a fully customized forecast taking into account the specificities of your business. What's more, creating a financial forecast in Excel allows you to change whenever you see fit, so you can make your model evolve as your business grows.
It is therefore a very good solution for complex projects, carried out by entrepreneurs with good technical knowledge.
Buy a spreadsheet with a financial forecast template
With this solution, you buy a blank parameterized financial forecast model in Excel. The idea is that all you have to do is enter your figures, the spreadsheet does the rest.
This option offers you a major advantage compared to starting from scratch: considerable time-saving. On the other hand, you lose the main advantage of Excel: flexibility, because modifying the model can quickly become a perilous exercise (unless you have a good knowledge of Excel and the principles of financial modelling).
You can find plenty of Excel templates online, but their quality varies. If you choose this option, we recommend using spreadsheets created by professionals, such as a consultant or an accountant. These are generally much more reliable.
In terms of budget, count between £80 and £180 ($110 and $245) for a quality spreadsheet.
Option #3: Hire a consultant or a chartered accountant to create your financial forecast
When it comes to creating a financial forecast for the creation of a business, calling on a consultant or a chartered accountant is usually a surefire way to ensure that your project is in the hands of a specialist.
Each element is carefully studied, the accounting figures are accurate and the specificities of your individual project are taken into account.
Be careful, however, to choose someone who has an in-depth knowledge of your sector, otherwise, his expertise will not offer any real added value beyond doing the data entry.
Also be aware that an initial financial forecast often needs to be modified, especially after contacting banks and other investors. However, each modification made to your forecast will come to a charge, which means that this type of solution can quickly become quite expensive.
A cost-efficient solution would be to make the first draft of your forecast yourself and have it reviewed by a consultant/accountant. This requires less work for the consultant and therefore results in a lower invoice.
The cost of a specific forecast for the creation of a company is obviously variable, it depends mainly on:
the consultant's hourly rate: generally between £50 and £200 per hour ($65 and $250, excluding tax)
and the amount of work required according to the complexity of your project: count 5 hours minimum for a simple project, 10 to 20 hours for a more complex project.
Altogether, you can expect this solution to cost you between £250 and £1,000 ($325 and $1,300) for a simple 3-year forecast, and more for a complex project.
Then, also budget a couple of extra hours for potential modifications.
Our last piece of advice, if you opt for this solution, is to make sure that the forecast you buy includes complete financial statements: income statement, cash flow statement (including monthly details for at least the first year), balance sheet.
You can find out more about this option in our article to find out if you should use an accountant or business plan writer.
Comparison of methods for creating a financial forecast
Here is a table summarizing the solutions we have discussed so far:
Solution
Financial forecasting software
Excel starting from scratch
Excel using a template
Consultant or accountant
Required knowledge in accountancy
None
Essential
Recommended
None
Flexibility
Medium
High
Low
High
Price
Less than £200
10 to 15 hours of your time
Around £100
£250 - £1,000
(without any changes)
That's it for now, we hope this article has given you a better understanding of what options are available to you to successfully create the financial forecast for a new business.
It's up to you to choose the option that best suits you and aligns with your skills.
Remember also that the solutions discussed in this article can sometimes be complementary tools. For example, it may be interesting to use software to make your forecast for the creation of a company and then discuss it afterwards with your accountant.
Also on The Business Plan Shop
Know someone who would be interested ? Make sure you share this guide!