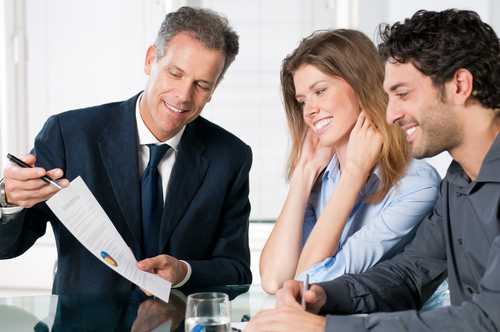 Consultants, accountants, and business plan writers are professionals who can write your business plan, however, their hourly rate can be pretty expensive.
If they are highly experienced, the average business consultant or accountant will charge between £80 and £200 per hour, which means that asking for a complete business plan (financial forecast and written part of the plan) would cost more than £500 (if you're lucky).
So is it really worth asking for a professional business plan writer?
In most cases, we would say it isn't, mainly because the cost is mostly driven by the fact that putting together a business plan is time-consuming, rather than the complexity behind it.
Writing a business plan takes a lot of time, even for someone who has experience. When an accountant or consultant spends 10h on your business plan, they aren't billing other clients, which means you get charged.
Using a business plan writer should only be justified when there's a real service or value provided with it, but what do we mean by that?
How well does the professional business plan writer know the sector?
That's the first question you need to ask yourself. Can the professional business plan writer forecast your business better than you?
If they have 15 years of experience in the industry, probably. If not, it's unlikely.
Your accountant might have a couple of clients in the same sector, but is he or is she in a better position than you to assess how much turnover you are going to make in year 1?
A specialised firm in business plan writing might have written 50 plan for similar businesses, but have they followed them to check if their forecasts were accurate or pure rubbish?
You know the market, you chose the location, you designed the product and services, you set your prices, and you will be the one suffering the consequences if you get your forecast wrong.
Therefore, in our opinion, you should be the one writing your business plan unless your business plan writers can demonstrate they have a greater insight than you.
How well does the business plan writer know the reader?
That's the second question you should ask yourself. If the business plan writer knows the investor or the banker who will be reading your plan, they might be able to offer a precious insight on what they want to see, or how they like to have the information presented to them.
They might even be able to introduce you or come with you when you present your business plan.
That's priceless!
How much of your starting capital would go to the business plan writer?
That's the last question you should ask yourself. If you are trying to raise £10k and the professional business plan writer is quoting you for £1.5k that's probably a bad use of your money, as 15% of your fundraise would be spent on them.
However, if you are trying to raise £1.5m that's a different story, as you would only spend 0.1% of your fundraising on your business plan.
What are the alternatives to using a business plan writer?
Use a business plan software
A cost and time effective solution for writing your business plan yourself is to use an online business planning software as:
You will be guided with instructions and examples for each section of the business plan
You will easily put together a financial forecast with the software which takes care of the number-crunching and financial aspects for you
You will get a professional document, formatted and ready to be sent to your bank and/or investors
If you think this could be an ideal solution for you, The Business Plan Shop lets you trial its software for free by registering here.
At the very least, you'll get a concrete idea of what the software could do for you and if it's suitable for your needs.
Use a hybrid approach instead of a professional business plan writer
Writing your business plan yourself doesn't mean you can't ask an accountant or consultant to review it.
This hybrid approach is a good way of minimising your cost, whilst still getting the valuable advice of someone who's an expert with numbers.
As you're the one doing the heavy lifting of writing the plan, much less time is required from the accountant or consultant reviewing your plan, which helps bring the cost down.
And this way, you pay the consultant purely for their financial expertise, which justifies their fee, instead of paying them to type text, input numbers, and format charts which anyone can do.
We hope this article was helpful. Please do not hesitate to get in touch if you have any other questions. We'll be happy to help.
Also on The Business Plan Shop