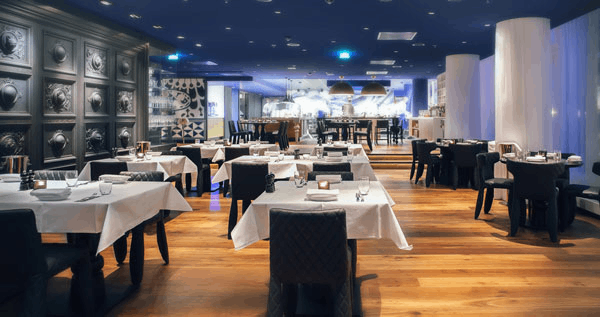 The restaurant business has always been booming, making it an attractive industry for entrepreneurs to explore. But as with any start-up, preparation is key when it comes to turning your dream venture into a reality.
Whether it's from a legal, administrative or financial standpoint, the path to launching a restaurant can quickly become quite the obstacle course.
To help you along the way, we've put together a series of guides to help you lift your restaurant business off the ground smoothly.
Opening a restaurant: an overview of the steps involved
Firstly, it's important to get an overview of the steps involved in opening a restaurant, including:
Obtaining the required licenses
In the UK, there's no complete license that covers all the certifications required to open a restaurant, so be prepared to do some digging as to which specific licenses you'll need.
Choosing a legal status
Deciding your restaurant's legal status is crucial, as, among other things, it will determine how much your business is taxed. With an abundance of options at your disposal, it's easy to get lost at this part.
Attracting and retaining customers
With the restaurant business being as competitive as it is, it's vital to identify the most relevant ways to promote your restaurant.
From all of the above considerations to choosing your ideal location and researching the state of the restaurant industry, we carefully pick apart each side of the restaurant world in our guide on how to open a restaurant.
If you plan to buy over an existing restaurant, this requires a slightly different approach. To make things as simple as possible, we've laid it all out for you here in our guide to taking over a restaurant.
Securing funding for your future restaurant
Allocating funding is generally the step that most frightens future entrepreneurs, which is why we've put together a guide that deals specifically with this area.
In our guide on securing enough funding to open a restaurant, we explain everything you need to know about financing your business, including the power of crowdfunding and state aid available for entrepreneurs.
And to maximise your chances of attracting funding, why not check out our business plan template for a restaurant for inspiration as to how you can create a professional-looking business plan that's ready to be presented to investors.
We hope these guides are useful in providing you with all the need-to-know information before launching your restaurant business. If you have any questions or queries at all, please don't hesitate to get in touch with our team.
Also on The Business Plan Shop