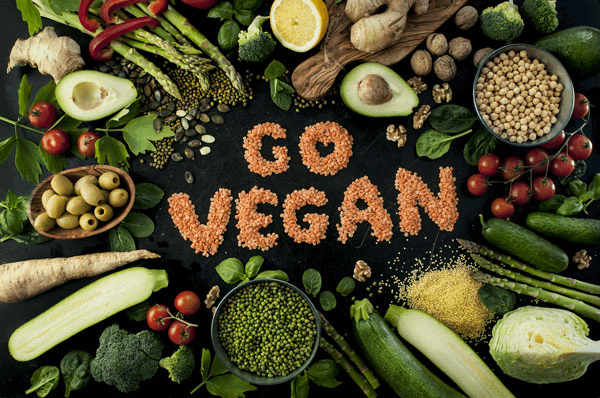 Are you reaping the benefits of living a meat-free, dairy-free existence? As well as reducing individual's environmental impact, eating vegan is linked to a lower risk of heart disease and enhances sleep quality - so it's no wonder that the number of vegans has surged by as much as 700% in the UK and 300% in the US in the last few years.
If you're passionate about introducing more people to the world of veganism, then you might have your sights set on opening a vegan restaurant within your community.
If this is the case, then you're in the right place. From carrying out market research to deciding your concept, and writing that all-important business plan, in the guide below we'll tell you everything you need to know about how to open a vegan restaurant.
Conducting market research before opening a vegan restaurant
The first step in launching any business is to carry out market research. This enables you to gather the information needed to set up the framework for your restaurant and assess whether your business idea is feasible. In fact, conducting an in-depth analysis of the vegan restaurant sector is an excellent way to come to grips with consumer expectations and eye up the competition.
Doing so will enable you to check whether there's enough demand for you to successfully launch in your area of choice, but also to identify a marketing strategy that'll set you apart from your competitors. The market research, most specifically the analysis of your competition, will also give you an idea as to the potential turnover of your restaurant.
The main points of focus for your vegan restaurant market research
The market research for a restaurant is based primarily on the analysis of major trends within your business's sector.
First, you should identify the specific factors that have led to the rise of veganism in recent years - is it a brief fad or a lasting lifestyle choice? And how quickly is the market developing within the UK and US?
According to shopping comparison site, finder.com, 12 million people within the UK claim they will be vegetarian, vegan, or pescetarian by 2021, with the number of vegans rocketing by 62% in 2019.
A desire to improve health was the motivation for 49% of those who have cut down on meat consumption (as indicated by a Mintel survey of 1,000 adults in Great Britain). Environmental concerns, animal welfare, and weight loss were also pretty big motivators.
In the US, similar concerns have resulted in a dramatic increase in the number of vegans - with 6% of the population (around 19 million) now identifying as such.
This trajectory has had a significant impact on the restaurant industry. With increasingly more people keen to try out meat and dairy-free cuisine, the UK now has around 6,426 restaurants that cater to vegans. This demand spans beyond in-door dining, with the UK launching more vegan products across supermarkets than any other nation in 2018. Similarly, as of 2018, 51% of all US restaurants were found to offer vegan options.
The appetite for vegan food is therefore strong. You're certainly not the only entrepreneur keen to tap into this demand, so think carefully about how you can do it in a way that'll make you stand out from rival vegan restaurants.
Getting to know your target market
Next up in our guide on how to open a vegan restaurant is getting to know your potential customers. Make sure you check out...
The profile of your future clientele, including age, gender, and income
Their typical budget per restaurant trip
Whether they visit the same restaurants regularly or not
If so, is it typically for lunch with friends or a business lunch? Or group dinners with friends?
It's important to remember that the vast majority of people that dine at vegan restaurants are actually non-vegan. Many are vegetarians or omnivores seeking to reduce their consumption of meat and increase their fruit and veg intake - so it might be an idea to balance some of the more obscure dishes on your menu with rich dishes that a typical meat-eater would appreciate.
Checking out your competition
The last stage of the market research is running an analysis of rival vegan restaurants within your area.
In particular, you'll need to ask yourself:
Who are your direct competitors?
Are they independent restaurants or part of a franchise?
Where are your competitors located?
What type of dishes do they offer?
What are their prices?
How successful is their concept?
Answering these questions will paint a clearer picture as to vegan restaurant practices that are either working or falling flat on their face, enabling you to develop your own original restaurant concept.
Make sure you include your indirect competitors, such as classic restaurants offering vegan dishes and delivery services such as Deliveroo or Uber Eat, and evaluate the impact they could have on your business.
Use this stage of the market research to get an overview of potential suppliers and partners (such as supermarkets or vegan wholesalers). Identify who you'd like to buy your ingredients from, and whether or not you'd like to set up a delivery service with one or more partners.
The rules and regulations of opening a vegan restaurant
Now that you've gone through the market research stage of how to open a vegan restaurant, you need to ensure that your business complies with all the health and safety regulations related to the launch of a new restaurant.
Being an establishment that welcomes the public, you'll have to satisfy several regulatory requirements when it comes to food safety, hygiene and reception of the public.
Before opening your restaurant, you'll have to register the premises with your local authority's environmental health service at least 28 days before you start trading.
It's important to note that this process won't cost you a penny. It simply involves allowing a local official to visit your premises and check whether the space you'll be using to prepare food is safe and hygienic. To register for a visit, check out the UK government website.
It's mandatory for new business owners to draft a plan based on the Hazard Analysis and Critical Control Point (HACCP) Principles. This plan will ensure your food is safe from biological, chemical, and physical hazards, as well as allowing you to identify potential hazards.
You'll also be required to comply with any rules established by the Food Standards Agency - a government body providing guidelines on hygiene standards, sampling, labelling, and traceability.
Finally, if you wish to sell alcohol, you'll need to apply for a premises license. This will also enable you to play live and recorded music and serve hot food and drinks after 11 pm. For more information on how to obtain a premises license, click here.
In the US, you'll need a business license. You can visit the SBA website for more details on how to register for one.
Also on the list will be a food service license, a food handler's permit, and a liquor license for serving alcohol. Each state has its own Alcohol Beverage Control Board (ABC) that regulates the serving of alcohol.
To obtain a liquor license, you need to contact your state's ABC board. You can find a national directory of ABC boards here.
Identifying the equipment, staff, and suppliers needed to open your vegan restaurant
As with any restaurant, opening a vegan eaterie requires significant investment. To build a reliable financial forecast for your business, you'll have to calculate this investment by identifying the staff and equipment necessary for the opening and smooth running of your restaurant.
The investments needed to launch a vegan restaurant
The first big investment you'll make in setting up a vegan restaurant is your premises. Whatever space you decide to go for, you need to make sure its big enough to accommodate your kitchen, stock room, and dining room - as well as toilets for customers.
Pay close attention to the seating capacity of your dining room, as the number of customers you're able to host at once will have a direct impact on your turnover and the profitability of your restaurant. If you go too big you might be paying more than you can afford for those extra few square feet, but choosing a room where you can only welcome 5 guests at a time will hardly be profitable - so aim for a happy medium.
Now count up how much your equipment (including ovens, fridges, and cooking utensils) will cost, as well as how much money you'll need to fill your stock room.
Finally, the furniture needed to make the aesthetic of your restaurant an alluring one can also be substantial, especially if you'd like to pride yourself on serving up beautifully arranged dishes on pretty plates.
You'll also have to invest in a couple of cars or motorcycles if you plan on offering a delivery service.
Don't forget about the administrative costs of setting up your restaurant either, such as staff hygiene training and paying for a premises license.
The recruitment plan for a vegan restaurant
For your restaurant to really take off, you'll need staff you can rely on. You can't run the whole show solo, so depending on your skills and personal preferences, you might choose to developing and preparing dishes from the menu, or devoting your time to managing the restaurant.
Depending on your seating capacity and opening hours, you may need to hire several Front of House (such as bar staff, waiters, and a host) and kitchen staff.
In any case, carefully set out job descriptions for the positions you'd like to hire. Within each one, list the skills and attributes you're looking for in an ideal candidate (such as an interest in vegan cuisine, for example), as well as the working hours and wage you'll be offering.
The restaurant business has a very high turnover, so bear this in mind when advertising the salary for each position.
Ancillary services required to open a vegan restaurant
Setting up a vegan restaurant also implies having recourse to additional services, such as insurance, water, electricity, and maintenance.
You may choose to delegate the accounting and administrative management of the restaurant to a specialised management or accounting firm.
Cleanliness and hygiene are of particular importance in the restaurant business. You may, therefore, think it appropriate to outsource restaurant maintenance to a cleaning company - but bear in mind that this doesn't exempt you from your personal obligation to ensure that the health and safety regulations in force are respected.
To ensure you estimate these expenses as accurately as possible, get in touch with several professionals and ask them for quotes - using this information as leverage so you can negotiate the best price possible with different suppliers.
Writing the business plan of a vegan restaurant
The next, crucial stage in our guide on how to open a vegan restaurant is writing the business plan. Drafting a business plan is an essential stage in the creation of any business.
A business plan is a document containing a financial forecast (highlighting the financing requirements to start the business and the expected profitability of your project), as well as a written part presenting its strengths and the company's objectives for the coming years.
Your restaurant's business plan is particularly important as it will enable you to check that your business can be profitable. It's also the document you'll use to present your project to the bank and potential investors to secure the capital needed to launch - so having a professional and reliable business plan is key.
The business plan is also, of course, a document for you. Detailing the structure of your business, its brand identity, and the objectives you hope to achieve - it should serve as a reference point for you and your team as your business evolves.
How can I ensure my business plan looks professional?
A business plan is a technical document, which must be precise, clear, and make the reader want to get behind the business it's describing.
There's a lot riding on the business plan, so it's hard not to feel the pressure when putting one together - especially if you've never drafted a business plan before. It's important, therefore, to know be aware of tools that can help you - such as online business plan software.
There are several advantages to using specialised software to create a vegan restaurant business plan:
You are guided through the writing process by detailed instructions and examples for each part of the plan.
You can be inspired by already written business plan templates.
You can easily create your financial forecast by letting the software take care of the financial aspects for you.
You get a professional document, formatted and ready to be sent to your bank.
If you are interested in this type of solution, you can try our software for free by signing up here.
Looking for inspiration as to how you should structure your plan? Check out our ready-made restaurant business plan template.
Securing funding required to open your vegan restaurant
Opening a vegan restaurant requires significant investment. You won't, however, have to bear the burden of funding the entire amount on your own - as there are many ways to raise the capital required to launch your dream restaurant.
First, you'll have to dip into your own savings. Even if this amount represents only a modest part of your initial financing requirements, don't go without - as it'll go a long way in convincing potential investors of your dedication to the business.
Your next step is to apply for loans from several banks. Make sure you send out a number of applications to different banks, so you can compare their offers and pick the one most advantageous to your business.
There's also crowdfunding. Here, you have two options at your disposal.
The first is crowdequity, where individuals or angel investors provide funding to support your business in exchange for shares in your business. This can double-up as an opportunity to find potential business partners, who can provide you with advice regarding the launch of your project, and allow you to divide out the overall funding and provide the bank with evidence that your business is worth supporting.
The second is donation-based crowdfunding, which involves setting up a campaign on a crowdfunding platform, telling your story, and collecting donations from kind-hearted individuals who wish to financially support your venture.
Being (most likely) vegan food lovers, contributors may expect a small reward linked to your business in exchange for their generosity, such as a free meal or VIP invite to the restaurant launch. It's up to you to quantify the size of the gesture according to the generosity of the donation.
If your crowdfunding campaign lifts off, make this a talking point when pitching to potential investors - as showing the widespread enthusiasm for your business could go a long way in convincing them that investing it in is a smart idea.
State aid for entrepreneurs can also provide a considerable boost. This can consist of government grants which are available in many kinds of forms - from cash awards to free equipment to help your restaurant flourish.
If you are in the UK, to find out more about support available, you can visit the gov.uk Business Finance Support Finder. Another option is to apply for the Start-Up Loans Scheme. Supported by the government, this scheme offers personal loans of up to £25,000. The interest rate on such loans is just 6% and entrepreneurs also receive access to free mentoring and business support.
In the US, the SBA works with various organisations to provide small businesses with grants. Check out their website to see if you meet the criteria to apply.
Another option would be to find out about regional business start-up awards and competitions set up by your local government that reward and fund business start-up projects.
Now that we've come to the end of our guide, we hope it's given you a clearer idea of how to open a vegan restaurant. If you have any questions or queries at all please do not hesitate to contact our team
Also on The Business Plan Shop
Know someone who wants to find out how to open a vegan restaurant? Share this article with just the click of a mouse!