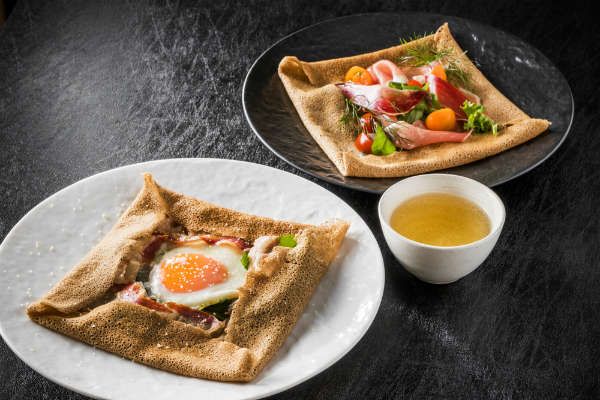 Starting a creperie is a tempting idea, especially if have a sweet tooth and love coming up with creative recipes.
But as with any start-up, preparation is key when it comes to turning your dream venture into a reality.
Whether it's from a legal, administrative or financial standpoint, the path to opening a creperie can quickly become quite the obstacle course.
To help you along the way, we've put together a series of guides to start a creperie to help you lift your business off the ground smoothly.
How to start a creperie, step by step
Setting up a creperie requires you to ask yourself several questions before its launch.
That's why in the first of our guides to start a creperie, we give you an overview of the steps involved in setting up a creperie.
From carrying out market research to creating a marketing plan and writing the all-important business plan, gather all the insider information in our guide on how to open a creperie.
Carrying out market research before starting a creperie
One out of every two businesses fail to make the five-year mark, and competition is fierce in the hospitality business.
That's why, before putting any money into your project, you need to undertake a thorough market study for your potential creperie.
Your market research will enable you to verify whether there's commercial potential for your creperie in the area you're considering, thus reducing the risks involved in setting up the project.
To better understand the steps involved in conducting thorough market research, read our guide on how to carry out market research for a creperie.
Writing the business plan for a creperie
Creating a business plan is essential to ensure that your creperie will be financially viable and to convince investors to support it.
Writing a business plan forces an entrepreneur to look at every aspect of their business in detail. It gives a precise picture of the means needed to start the business, the funding required to get it up and running and and its potential profitability.
If you're not familiar with business plans, our guide to writing the business plan of a creperie will help you better understand the ins and outs.
Once you've read the article above, we suggest you follow it up with our creperie business plan template. This will show you what a business plan should look like once completed, and provide inspiration to help you set out the vision for your own creperie business plan.
You can also consult our guide explaining how to evaluate the turnover of a creperie.
Securing funding for your creperie
The search for funding is generally the step that scares entrepreneurs the most.
In our guide on how to secure funding for a restaurant, we explain what to finance when opening a creperie, as well as a range of different ways to raise the money to make your dream venture a reality.
If you've found yourself in dire financial straits, it's important to know that while it may be very difficult to launch a business under these circumstances, it's certainly not impossible.
For a small creperie, the initial investment is limited, meaning a large contribution isn't as necessary as it would be for, say, an up-scale restaurant. To find out more about how to launch your creperie on a tight budget, read our guide on how to open a restaurant with no money.
With these guides to start a creperie, you have all the insider tips and tricks at your disposal to help you map out your creperie business. Almost seems too easy now, no?

See also on The Business Plan Shop
Know someone who's considering launching their own creperie? Share these practical guides to start a creperie with the click of a mouse!