Have you long had dreams of becoming a hotelier? If so, you're on the right page.
There are several factors to consider before turning your dream of opening a hotel can become a reality. With 8 simple steps, we're here to guide you along the way.
In the guide below, we'll review the most pressing questions around how to open a hotel, including how to carry out market research, come up with a concept, secure funding and create a stellar business plan to ensure your hotel succeeds. Ready, set, go...
1. Market research in the hotel industry
The very first step in any business venture is to verify whether it's commercially viable to open a hotel within your proposed location.

In our guide on how to carry out market research for a hotel, you'll find solid advice on collating data on the most important aspects of market research, including hot hotel industry trends, your competition, and the habits of your target customers.
The UK hotel market
The UK is the 10th most internationally visited destination in the world - with over 266m international overnight stays in 2018.
The cities attracting the most tourists are Edinburgh, London, Brighton, York, and Birmingham - with the hotel industry generating a turnover of approximately £20.7 billion in 2018.
Whilst the industry remains in decent health, it's undergoing major changes that budding hoteliers need to watch out for. These include the introduction of:
Alternative accommodation (via online platforms such as Airbnb) is increasingly popular and creating strong competition for hotels.
Online booking websites such as Booking.com or Expedia have also seriously stepped up their game. This is good and bad news for hoteliers, who can use these platforms to improve their occupancy rate but at the cost of paying additional commission.
The hotel market is split into two sectors:
Independent hotels:
These represent 51% of the market. In 2019, they had an occupancy rate of 70%.
Hotel chains:
Hotel chains make up 45% of the entire industry, but have three times the capacity of independent hotels. Hotel chains also have a more efficient occupancy rate (76% in 2019) as they tend to attract more business customers.
Hotels can be classified by star ratings, ranging from 1 to 5. In many European countries, hotels are inspected by tourism officials who assign them a star rating based upon the quality of services and amenities offered.
In the US, 2019 saw hotel occupancy reach its highest level in 25 years. Reaching a total revenue of $206 billion in 2019, the US hotel and motel industries combined have outperformed the wider economy for the last 5 years - making it an area of great interest to entrepreneurs.
Future trends in the hotel market
New concepts are disrupting the hotel market, including the increase of low-cost, lifestyle hotels.
Catering to the growing volume of Gen Z travellers, these hotels combine the fun aspects of a hostel (including lively common areas, pub crawls and game nights) with classic hotel services. These are elements you need to consider when looking to open a hotel.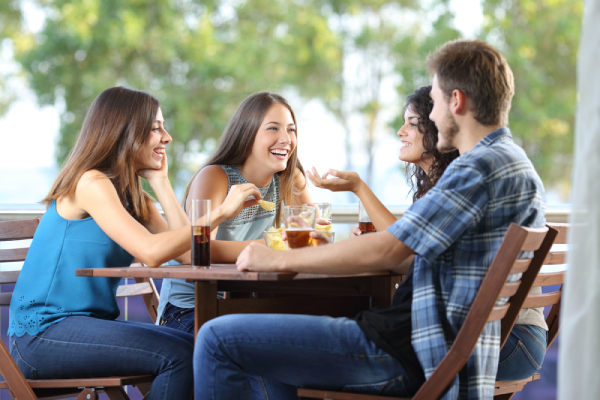 The next step is checking out the rules and regulations around opening a hotel. Below we take a deep dive into the separate regulations that govern opening a hotel in the UK and US respectively.
Some aspects of UK hotel regulations
There's a whole host of regulations to consider before opening a hotel in the UK. The main areas are health and safety, regulations around the preparation of food, and employment law.
Health and safety
In the UK, businesses operating within physical premises will need what's called a Certificate of Occupancy (CO). A CO is proof that your shop meets the government regulations and zoning laws (especially regarding fire safety) imposed on hotel operators.
You can find out more about these standards by visiting the HSE's website.
If the premises don't comply with the current standards, you'll have to plan out the amount of building work required to ensure that it does (and factor this into your financial forecast) before opening a hotel.
Food prep
When it comes to food hygiene, several regulatory requirements will need to be satisfied. In the UK, before opening your hotel, you'll have to register the premises with your local authority's environmental health service at least 28 days before you start trading.
It's important to note that this process doesn't cost any money. It simply involves allowing a local official to visit your premises to check out the space you'll be using to prepare food and ensure it's safe and hygienic. To register for a visit from your local authority, click here.
You'll also be required to comply with any rules established by the Food Standards Agency - a government body providing guidelines on hygiene standards, sampling, labelling, and traceability for establishments serving food.
The serving of alcohol
Finally, you'll need to apply for a premises license if you want to sell alcohol. This will also enable you to play live and recorded music and serve hot food and drinks after 11 pm. For more information on how to obtain the licenses above, you can visit the Gov.uk license finder.
Rules and regulations around opening a hotel in the US
Planning to open a hotel in the US? Then you'll have to register for...
A business license
Pretty much every company with a revenue stream is required to have some type of business license so it can operate legally.
Visit the SBA website for more details on how to obtain a business license for a hotel.
A food service license and a food handler's permit
You can obtain a food service license application from your local health department. To read the application requirements for your state, check out the FDA website.
While the rules around food handler's permits change across different states, you'll likely need to take a food handler's course to obtain the permit.
To find out more, visit out the ServSafe website.
A liquor license
Each state has its own Alcohol Beverage Board to regulate the serving of alcohol.
To understand the rules within your own state, refer to the national directory of ABC boards here.
2. Choosing the concept before opening your hotel
Once your market research is completed, it's time to consider the type of hotel you want to open.
Some of the most popular types of hotels include:
Chain hotels
A chain hotel is one within a group of hotels owned by the same company. Each hotel within a chain tends to follow the same standards when it comes to branding and customer loyalty programs.
Varied between the mid-priced, no-frills rooms offered by the Holiday Inn and the exceptional experience offered by the Marriott chain's Ritz-Carlton hotels, chain hotels can be either basic or luxurious.
Resorts
A very popular option for entrepreneurs looking to open a hotel, resorts are a type of hotel that offer an extensive range of facilities on-site, including restaurants, bars, pools, spas, recreational facilities like tennis or basketball courts, play areas for kids and entertainment spaces.
Resort hotels are targeted towards travelers who are looking to get everything they need out of a holiday in one location.
Often situated in popular holiday spots, some resorts all all-inclusive, enabling customers to pay upfront for unlimited food, drinks and access to its facilities.
Popular hotel resort chains include the Four Seasons and Hyatt Hotels & Resorts.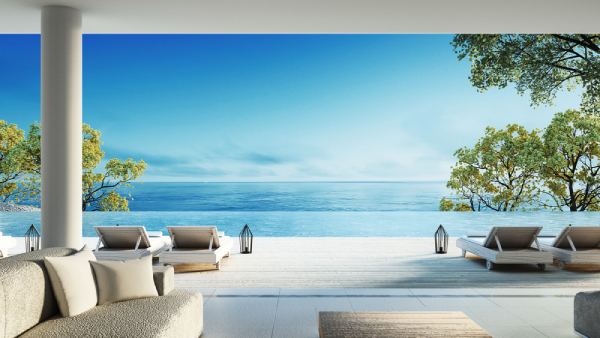 Boutique hotels
Offering slightly more of a unique touch than many chain hotels, boutique hotels are smaller (usually with 100 guest rooms or fewer) and typically located in urban city centres and trendy shopping districts.
While they can be part of a chain or owned independently, boutique hotels often cater to a specific target market by offering a personalised service. They tend to set either a specific theme or draw inspiration from local influences to create a eye-catching and distinctive aesthetic.
Conference hotels
Designed for business jet-setters, the main characteristics of conference hotels include having a large function space. They also tend to offer catering services and event planners to help organise conferences, trade shows or other large functions for companies.
Conference hotels are typically found in large cities or prominent business destinations, such as London and New York.
Motels
Typically located along major motorways, motels are the most basic of hotels. Offering minimal amenities, they're often viewed by travelers as an cheap and accessible place to stop overnight when moving between places or visiting a location for a short stay.
Besides your own vision for your hotel, your choice of concept should be guided by the results of your market research.
Above all, you need to make sure you're offering the type of amenities that meet the expectations of your future customers and set you apart from your competitors.
This means carefully considering the type of customers you want to attract, the services they're after, the marketing tools you'll use to promote these services to the right people, and, finally, what this means for your average price per room and occupancy rate.
Alternatively, you might decide you'd like to takeover an existing hotel, which would enable you to benefit from an already established concept and loyal base of customers.
3. Scoping out a location to open your hotel
Now that you've settled on your concept, the next step in our guide on how to open a hotel is looking for a location.
Scoping out the right location for your hotel is a crucial part of the process, as its commercial success and occupancy rate depend on it.
If you're set on attracting tourists, it will be essential to be centrally located (if you're in a city) or by the waterfront (if you're in a seaside town).
Adversely, if you're targeting business clientele, you'll want to pick a spot located close to the financial district, with handy links to the nearest train station or airport.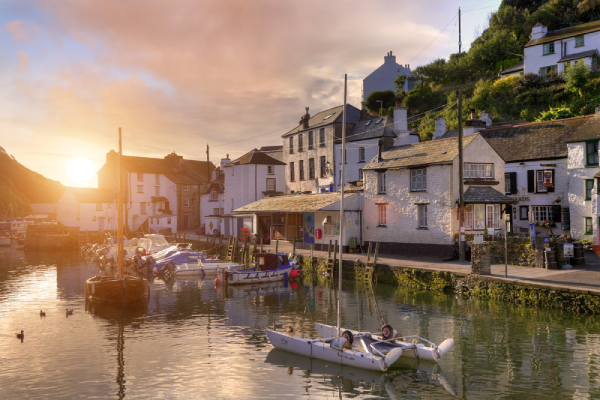 4. Choosing the legal structure of your hotel
With your hotel location sorted, it's time to deal with the legal side of things to open your hotel.

Choosing the right legal structure is not a task to be taken lightly as it has many implications. In particular, on how the company is run, how much tax it pays and the liability of the partners in case of bankruptcy.
To help you make your choice, you can find more detailed information on the different legal forms available to you on the gov.uk guide for UK business owners and SBA guide for those of you based in the US.
5. The equipment and staffing needs to open a hotel
Next up in our guide on how to open a hotel is identifying the supplies (and manpower) that will be necessary for the smooth running of your hotel.
These items and operational costs will then have to be quantified in the financial forecast.
First of all, you'll have to focus on kitting out your premises with the right equipment. Important start-up investments will include:
Kitting out the bedrooms with furniture and bedding
Setting up the reception area with a desk, laptop and card machine
Equipping the common areas with furniture and decorations
Renovating the hotel's facilities such as the pool and bar
Installing security-related equipment like CCTV cameras

Buying promotional material like the website domain and signs
Whether the walls could do with a lick of paint or you're in need of a re-carpeting job, renovation costs of a hotel can also be quite heavy. So make sure you list what needs done and add up the cost of each service.
The success of a hotel also depends heavily on customer service. You'll need to think carefully when devising your recruitment plan about the type of individuals you'd like to welcome to your team (ideally friendly people with prior experience working in the hospitality industry).
Your staffing needs will strongly depend on the size of your hotel and the type of services you wish to offer when you open a hotel.
You must also consider the additional services that are needed to keep your hostel running in tip-top condition.
These will include enlisting an insurer and a chartered accountant to help you keep track of your accounts and the day-to-day management of the hostel (e.g. VAT, payroll management and tax calculations).
You might also want to hire a cleaning company to help with the maintenance of the common areas and rooms, as well as suppliers for food and alcohol.
Whether you're picking an insurer or a supplier, ask for quotes and compare prices to obtain the best deal possible when you open a hotel.
6. Setting out the marketing plan for your hotel
To promote your business and build customer loyalty, you'll need a solid marketing plan when opening a hotel.
With 57% of all hotel bookings now made online, having a strong web presence is a must.
This includes everything from ensuring you're referenced on online booking platforms and paying up for online advertising, to creating a website and social media profiles to showcase everything your hotel has to offer.
Nothing is stopping you from also chasing traditional methods of partnering up with travel agencies or requesting a mention in leading travel guides such as the Lonely Planet.
Finally, you'll need to implement an effective strategy to optimise your occupancy rate during the off-peak seasons - such as offering discounted rates or spa stays during the week.
7. Writing the business plan to open a hotel
A business plan is a document with one goal in mind: to convince its reader to invest money in your business. This document will support you in approaching potential investors or banks when looking for funding to open a hotel.
The business plan of a hotel has two main sections:
A written section aimed at showing how viable your business idea is and what are its strengths
A financial forecast highlighting the need for financing and the expected profitability of your project
The business plan, therefore, weaves together all of the previous steps, including the market research, the concept of your hotel, choice of location, equipment needs and so on.
If you've never done a business plan before, don't panic, as you can use our online business plan software to help you put it together.
Using this solution will give you several benefits, including:
Being led step by step through the writing process, with instructions and examples given for each part of the plan.
Answering simple questions and letting our business plan software crunch the numbers for you
Getting access to ready-made business plan templates
Creating, in the end, a professional document, formatted, and ready to be sent to your bank.
If you are interested in giving our online software a shot, you can try it for free by signing up to The Business Plan Shop today.
8. Securing the funding needed to open your hotel
Once the business plan for your hotel has been drafted up, the last step is to secure the funding required to open a hotel.
Opening a hotel without any money is difficult, but with the tricks, it's not impossible. To find out more about funding options available, check out our guide on how to take over a hotel with no money.
Useful links for how to open a hotel
Now you know everything there is to know about how to open a hotel. We hope you found this article useful. If you have any questions or queries at all please don't hesitate to get in touch with our team.
Also on The Business Plan Shop