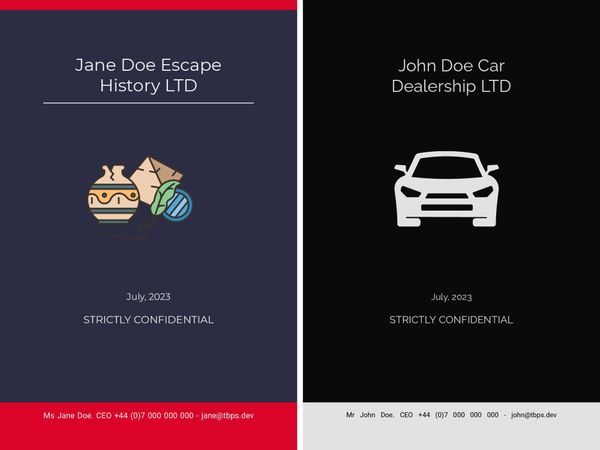 You're probably familiar with the saying, "You don't get two chances to make a lasting impression."
In simple words, the first perception that people have about a person, place, or thing is often the one that lasts forever. 
Your cover page acts as a preview and is the first thing that readers will see when they view your business plan - meaning it is imperative that your design is professional, informative and attractive.
There's no room for negligence and nor should there be considering that the success of your business might hinge on it. A well-designed business plan will encourage investors or lenders to continue reading and learn more about your business.
What is the role of the business plan cover page?
A business plan cover page usually includes basic details about the business, such as its name, logo, tagline, and contact details.  
The introductory page or cover page should aim to give the reader an overview of your business's personality. For both startups and existing businesses, this provides a great opportunity to impress.
Let's take a look at some of the key roles that a cover page plays in a business plan.
Showcases your brand's personality
Think of the first page of your business plan as your company's business card. Make it visually appealing and professional to help capture the reader's attention. 
It's important that both your company logo and color scheme is consistent with your branding and corporate identity. The design should be professional and trustworthy.
Gives a feel for your business
Your business plan cover page introduces your business plan to potential investors, lenders, partners, and other stakeholders and gives them an insight into your business's values.
When crafting the cover page, the design chosen should appeal to relevant parties. Whilst you could go for something fancy, it's often the simple and sleek designs that work best. Remember that professionalism is something that needs to be showcased in your business plan throughout, especially if you are seeking funding from investors or lenders.
Key information, such as your business name, company logo, and contact details, should all be included in your business plan cover page so that the reader doesn't have to scan the document looking for it.
What information should you include on your business plan cover page?
Your cover page should be clear and concise, and the information provided easy to understand. Aim to avoid clutter or unnecessary information because it doesn't add any value to your business plan.
Nevertheless, the content present on the cover page should provide sufficient detail to the reader regarding the nature of your business, your brand values and contact information. 
Company name and logo
Ensure that your company name and logo are both clearly displayed on the cover page. This will help increase brand recognition and enhance the document's visual appeal. 
Including a short tagline or slogan can help convey the purpose of the business and creates a positive first impression, but is not mandatory.
Main point of contact
The cover page should also include the phone number and email address of the main point of contact. 
This saves the reader unnecessary hassle because they don't have to go searching for those details inside your business plan.
Date of publication 
To provide context to the reader, it's important to include the date that the business plan was written or last updated. This gives the reader an idea about how up-to-date your forecast and other editorial details are likely to be.
Should I include a confidentiality statement on my business plan cover page? 
Your business plan contains sensitive and proprietary information, so it's a good idea to mark the document as confidential. 
From a practical standpoint, however, unless you have a binding non-disclosure agreement (NDA) in place with the reader, any confidential statement you include is unlikely to be enforceable (and, in most cases, it would probably not be economical to enforce even if it was enforceable).
If you are concerned about any future legal implications, it might be better to include a full disclaimer at the end of the document, rather than just a confidentiality statement on your business plan cover page. 
A full disclaimer allows you to address the following aspects clearly:
Confidentiality Statements
Forward-looking statements (the reader shouldn't rely on your forecasts and should form their own assesment)
Risks
Notice that the document is not an offer to sell securities
In most cases a full disclaimer is an overkill, but you should take advice from your lawyer if you are concerned.
Should I include an index or table of content on my business plan cover page? 
You should include a table of content but it should be after your cover page and not on it.
Business plans often span 15 to 30 pages (or more) and having a well-structured table of contents that summarise where each of the main sections and subsections can be found is vital.
It helps readers navigate through your business plan with ease. Be sure to provide page numbers for each section and subsection too (for readers who print the document), and clickable links (for PDF readers).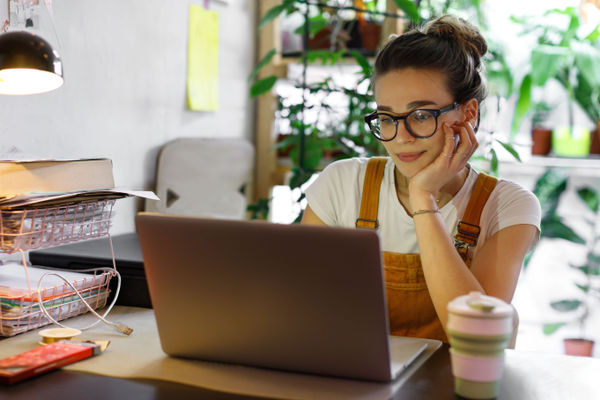 What tools can I use to design my business plan cover page? 
During the 1990s, word processors and spreadsheets were commonly used to draft business plans. Their limitations often necessitated to use of external tools to create a professional-looking cover page.
Nowdays, utilising business plan software is considered the optimal approach to write a business plan without making calculation errors in the forecast. And most tools also come equipped with options to design a stylish cover page.
The Business Plan Shop, in particular, offers you the ability to create a visually appealing cover page design that showcases your brand identity. You can customise a cover page template by replacing the information with your own business name, logo, brand colors, and contact information.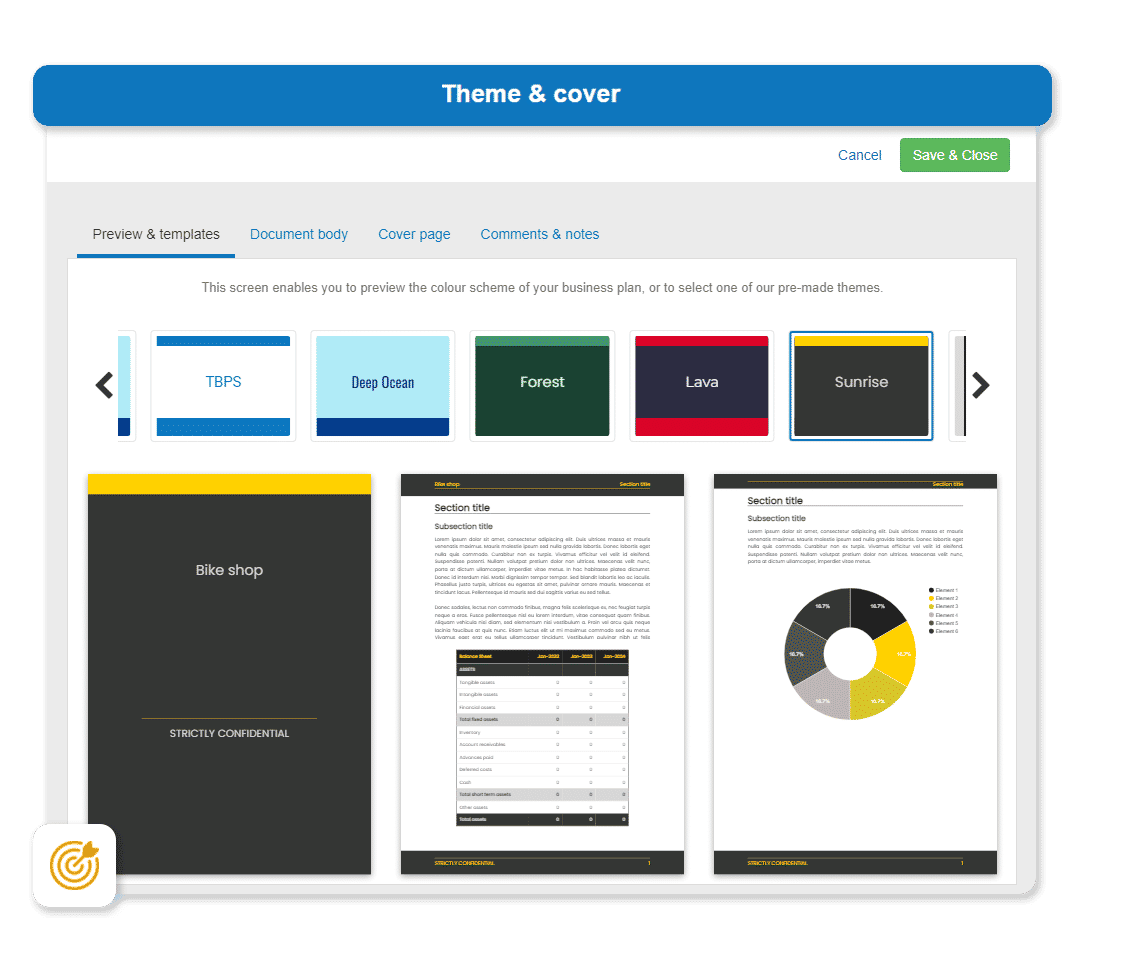 Using our business plan software to design your cover page and draft your business plan offers numerous benefits:
You are guided through the writing process by detailed instructions and examples for each part of the plan
You can be inspired by already written business plan templates
You can easily make your financial forecast by letting the software take care of the financial calculations for you without errors
You get a professional document, formatted and ready to be sent to your bank or investors
The software will enable you to easily track your actual financial performance against your forecast and update your forecast as time goes by
If you're interested in using this type of solution, you can try our software for free by signing up here.
Business plan cover page examples and templates 
With The Business Plan Shop, you can customize a cover page template by replacing the information with your own business name, logo, contact information, colours, and other details.
You can also adjust the size of the text, layout and design of the cover page to suit your preferences and make it more visually appealing.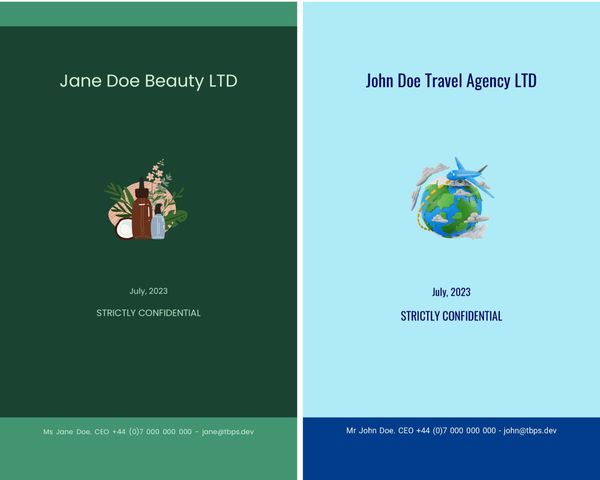 Final words
Using online business plan software is an ideal option for entrepreneurs and small businesses looking to create a professional business plan and cover page.
In addition to obtaining a professional-looking and stylish cover page, you'll be able to create a full set of financial statements and write the editorial section of your business plan, meaning your document will be investor-ready.
We hope that this guide helped you get a better understanding of how to design a business plan cover page. Don't hesitate to contact our team if you have any questions left unanswered.
Also on The Business Plan Shop
Know someone looking to write a business plan? Share this article with them!