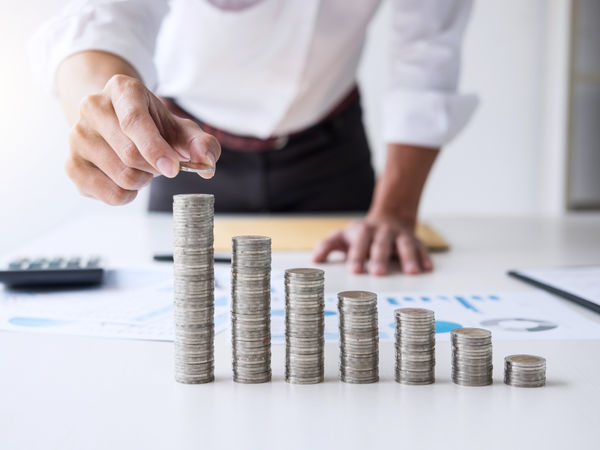 You need a business plan and are wondering how much creating one costs? 
You've come to the right place: in this guide, we'll look at the factors that influence the cost of a business plan. 
This will help you figure out exactly how much you should pay for a business plan software, writer, or even a template. So, let's get started.
What are the factors that influence the cost of a business plan?
First, let's agree on the scope. In this guide we'll look at the cost of putting together the business plan itself and exclude the costs associated with preparatory research. 
There are a number of things you need to do before you begin drafting your business plan: gathering data, assessing budget lines, and iterating on multiple scenarios to find the best strategy for your business. 
Needless to say, all of these things require both time and money. However, these tasks are performed before creating the business plan itself, and are therefore excluded from the scope of our guide.
Now that we know what we are solving for, let's get to it. 
We will first look at the tasks that need to be completed to create the business plan, then we will look at tools that can be used to speed up the process, and finally at who can perform these tasks.
What jobs need to be done when drafting a business plan?
Fundamentally a business plan is composed of two main parts:
A financial forecast which highlights the business' funding requirements, growth prospects, potential profitability and cash generation
A written presentation which presents the business operations and strategy in details, and provide the context needed to judge the quality of the forecast
Both of these parts are essential and contribute to the cost of creating the business plan. 
Let's look at both of them in a bit more detail.
Creating the financial forecast for your business plan
A financial forecast helps assess the business's viability. This section of a business plan contains at a minimum the following financial tables:
A cash flow statement - a document that details how money comes in and goes out of the business. 
A Profits and Loss (P&L) statement - a document that provides information about the expenses and revenues the business has generated over a given time period.
A balance sheet - a document that details the assets and liabilities of the business at any given point in time. 
There are two ways to create your forecast. You can either opt for that old fashioned spreadsheet method or use a financial forecasting software instead.
The main driver in terms of cost when it comes to creating your forecast is the complexity of your business. 
Modeling a simple brick and mortar business is relatively straightforward. Modeling a complex business organization with multiple processes (manufacturing, storage, distribution, etc.), lines of products and services, and locations or legal entities will require more work and, therefore, increase the cost.
Writing your business plan itself
The written part of a business plan is without any doubt the most time-consuming, and contributes to the cost of creating the plan.
The time required (and, therefore, cost) to draft your business plan will first be influenced by the size of your business. 
Your business plan includes valuable strategic and financial information. If your business has multiple locations or products and services, you'll have more information to include. This means writing about the business as a whole will take longer, require more effort, and will increase the overall cost. 
Then comes the complexity of the industry your business operates in (or/and your business model). A business plan is argumentative and needs to demonstrate that there is a viable business opportunity to be seized by you on the market. 
To do this you'll have to provide in-depth explanations backed by market research, so that your reader can understand:
What you sell
Who you sell to
Who you compete against
Whether the market is large enough and your business correctly positioned to compete effectively 
This is quite straightforward to do if your business operates in an industry your potential readers are familiar with. If your reader is unfamiliar with your niche, however, then you will need to do more explaining. 
Adding these details will help make sure your readers - investors or banks, usually - understand that a commercial opportunity is ripe to be seized on the local market. However, this will require time and will add to the cost. 
Justifying the amount of funding you need for your business is the last factor that can increase the cost of writing your business plan. A funding requirement of $10 million will need more explanation and convincing than that of $10,000. Needless to say that it'll also take more time and effort. 
Now that we understand the factors that influence the cost of creating the document, let's have a look at the tools which can be used to create a business plan.
What tools can be used to write a business plan?
There are two ways to put together a business plan: 
Using a spreadsheet and word processor
Using an all in one business plan software
Using a spreadsheet and a word processor
Creating a business plan using a spreadsheet and a word processor was the way to go in the 1990s. 
However, this method is quickly falling out of fashion, and for good reasons: 
It's incredibly long and needlessly complicated
It requires knowledge of accounting in order to create the forecast on a spreadsheets without making errors
Investors and banks are skeptical of figures modeled by entrepreneurs themselves on spreadsheets 
Formatting such a long document on a word processor takes time and effort
Using an all in one business plan software
Nowadays, the way to go is to use an all in one business planning software.
Along with being affordable, using an online business plan software has numerous other benefits. 
Some of them include: 
Creating a financial forecast for your business plan without manual calculations
The financial forecast is the most technical part of the business plan. 
Working on this section without adequate knowledge of finance can lead to critical mistakes which endanger the business's future. 
Making such a forecast using online business plan software enables you to de-risk the process as the calculations and accounting treatments are done for you by the software using best in class modeling assumptions.
Furthermore, good online business plan softwares, such as the one we offer at The Business Plan Shop, come equipped with scoring algorithms which help identify issues within a financial forecast (such as insufficient cash or inventory, for example). 
This ensures that your forecast is free of modeling errors, and provides reassurance to the readers that the numbers can be trusted.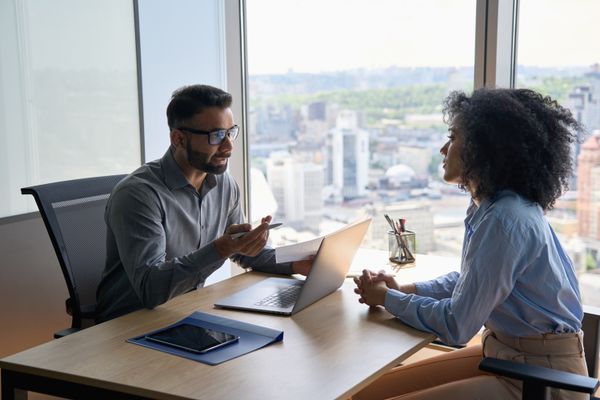 Getting access to instructions and examples throughout the process 
As mentioned, creating a business plan is a complex process for those who're not familiar with creating such documents. 
Using online business plan software allows you to have access to expert guidance as you write. 
This means your business plan will be effective and completed faster than with a word processor. 
Being able to use downloadable templates to create a business plan 
Good online business plan softwares, such as the one we offer at The Business Plan Shop, come with dozens of downloadable business plan templates you can use as inspiration to write your business plan. 
Being able to look at concrete examples of business plans helps avoid writer's block and speed up the writing process, thereby reducing the overall cost of putting the plan together.
Saving time on formatting
Good online business plan softwares, such as the one we offer at The Business Plan Shop, also come with professionally designed themes and color schemes which enable you to quickly get a stunning document matching your brand colors, while delegating the bulk of the formatting to the software.
Software also automatically integrates your forecast into the document, saving hours of manual formatting compared to using word processors.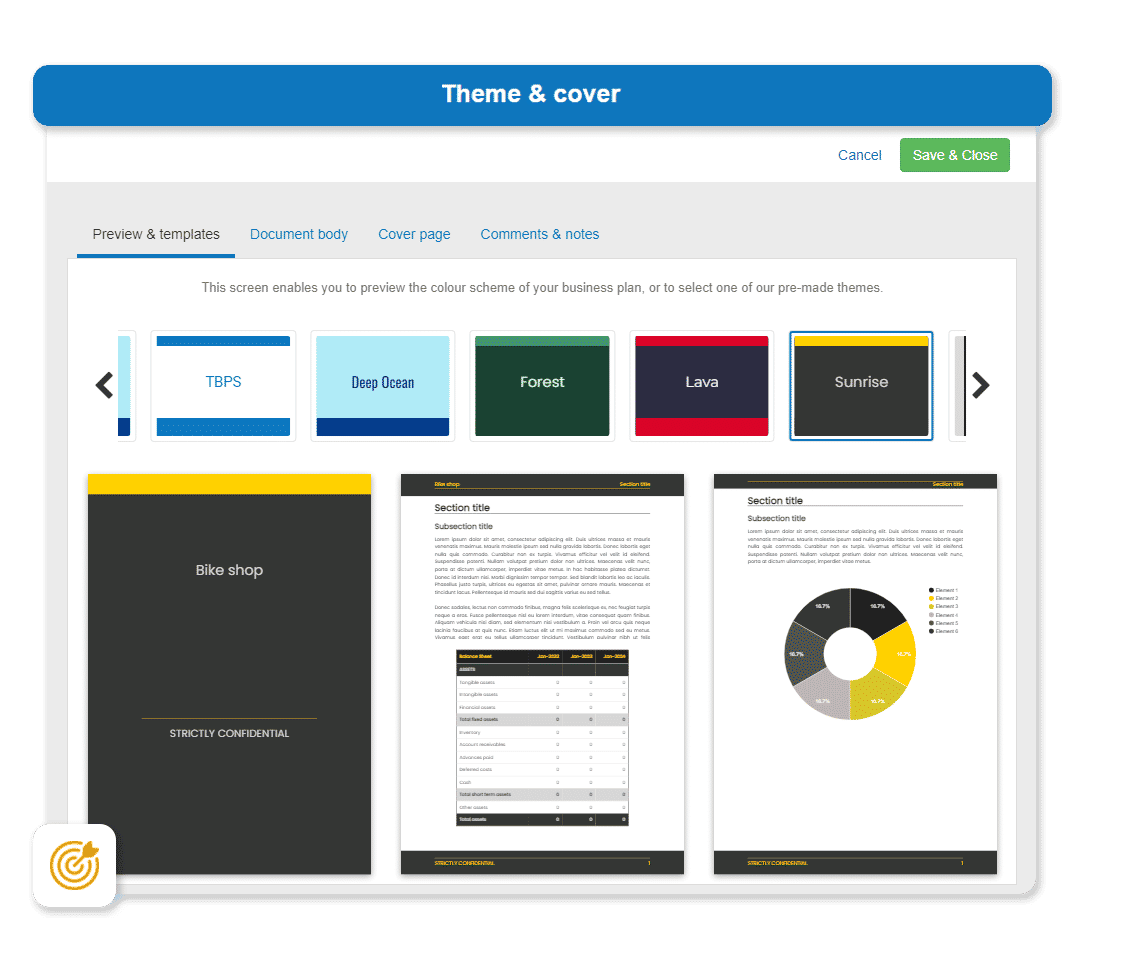 Now that we understand what tools can be used, let's have a look at the last factor that influences the cost of creating the business plan: the person writing the document.
Who's writing the business plan?
No matter what tool you use, writing a business plan is time consuming and the cost per hour of the person doing the actual writing will have a serious impact on the overall cost.
Here you have two options: either do the writing in-house using your team's time, or outsource it to a professional business plan writer.
Outsourcing is usually much more expensive than doing the writing in-house as you have to cover the writer's time, software, marketing costs, and profit margin. But it frees your team's time which can be used elsewhere.
Now that we've covered the factors that influence the overall cost of a business plan, let's have a look at the concrete price of the most popular options.
How much does a business plan software cost?
Using online software to create a business plan is undoubtedly the best approach, and you'll probably end up paying for software anyway - whether you pay for software yourself or the software's cost is included in your business plan writer's fee.
There is a common misconception that business plan software might be quite expensive. However, that's not the case with our online business plan software. 
As a publisher, The Business Plan Shop is committed to leveling-up the playing field between small businesses and large corporations by making our solution affordable to businesses of all sizes.  
You might think we're a bit biased when it comes to talking about our own pricing. But you're not bound to take our word for it: see our prices for yourself.
How much does a business plan writer cost?
If you're thinking of outsourcing the writing of your plan your next option will be to hire a business plan writer. 
However, you need to know that when you hire a writer to draft a business plan, the cost of the plan will depend on the factors we've mentioned earlier in this guide. 
In addition, the pricing structure for writing the business plan varies among writers: 
Hourly pricing - the writer charges a fixed hourly rate for their services. The hourly rate is multiplied by the hours they spend working on your business plan. 
Fixed pricing - in this structure, the writer will charge a fixed price based on creating a business plan. The price may depend on the length, level of details, and complexity of the document. 
While getting a fixed price is easier for budgeting purposes, you need to remember that you get what you pay for. 
Business plan writing is a for profit activity, which means that if the price seems low, then there is probably a catch. The writer might either be inexperienced (a business student for example), or take shortcuts and not spend enough time on your document, or the result might be incomplete (only include a P&L in your forecast for example).
If you are writing a business plan to secure funding, you also need to remember that investors want their money to be used to grow your business, not wasted on consulting fees. So the amount you spend on your business plan needs to be reasonable in relation to the amount of financing you are looking for.
For example, if you are trying to secure $100k and spend $10k on business plan writing services and $10k in legal costs, then you've wasted 20% of the capital you are trying to secure, which will not impress investors.
Finally you also need to remember that outsourcing your plan is not a completely hands-off process. You still need to provide the writer with the inputs and the research materials needed to write your plan.
You are the only one who knows: how your business operates, what strategic and commercial actions have been planned, and how much sales are expected, and what employees are paid.
So, while we are discussing the amount spent on the actual business plan writing fee, it's not a total cost by any means, nor a like-for-like comparison with the cost of using software discussed above.
With that in mind, let's look at how much hiring a writer would actually cost. 
How much would a business plan writer cost per hour? 
The hourly rate for a business plan writer is usually around $100 to $300. This might not seem that much at first. However, you must understand that a minimum of 20 hours is usually required to create a business plan. 
So, if your business plan writer charges $100 per hour and works for 20 hours, you'll pay $2,000 for the document. If they charge $300 per hour, you'll pay $6,000. 
However, these are just for simple business plans. Depending on your business size and the complexity of your industry, the total price might end-up being much higher.
Another factor is the amount of revisions needed on your business plan. It's quite common for your plan to require several updates as you gain more information on your market conditions and feedback from lenders and investors.
When you use hourly consultants these revisions can quickly add-up as you have to pay extra for them.
How much would fixed business plan writing services cost? 
When it comes to fixed pricing, the actual cost may vary from one writer to the other. 
However, the price is generally based on their years of experience, level of expertise, and the amount of work they put in. 
Packed-based pricing service might start around $2,000. However, you'll only get basic-level business plans at such a price. 
If you need a complex business plan with in-depth market analysis, detailed plans about business operations, and three to five years of financial projections. Package services offering such business plans might cost as much as $30,000. 
Considering these prices, it's safe to say that you should only opt for this approach if you aim to secure a significant amount of funding. 
If you're in the starting phases of your business, it is better to use online business plan software instead. The money you spend hiring a writer can be used for other business operations such as marketing and product development. 
How much does a business plan template cost?
The last alternative to write your business plan at a low cost is to use an Excel and Word business plan template.
Most people often think a business plan template will not cost anything at all. They're right to a certain extent. 
You can find loads of free business plan templates on the internet, but here also: you get what you pay for. These free templates are usually either: very basic, not properly maintained and outdated, or prepared by unknown "experts" who don't seem to grasp the basic principles of accounting.
The cost of some business plan templates might go to $300. These templates are more detailed. In addition, some of these paid templates might even have visual aesthetics making them more presentable. 
Before you opt for this approach, you need to understand that these are just templates. This means they'll provide you with a structure and format. However, you'll still have to do all the work yourself. 
In comparison to using online business plan software, templates are more expensive and extremely low value for money. Furthermore, using a template still requires you to have a certain level of expertise and is an approach that's not free from error. 
The final verdict 
When it comes to creating a business plan, you have three options: online software, a business plan writer, or templates. 
Professional software usually offers the best return on investment. Templates are low value for money and should be avoided. And writers can be worth it, if you intend on raising a significant amount of capital. 
Also on The Business Plan Shop
Know someone who wants to create a business plan? Share this guide with them!