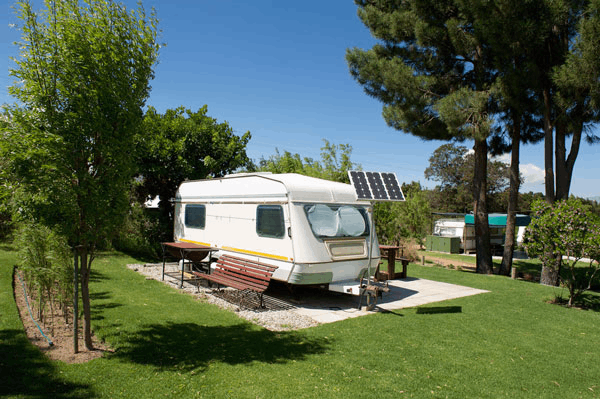 Is your memory occupied by precious memories of summer evenings spent in tents, to the extent that you're ready to set up your own campsite?
Enthusiasm and basic knowledge of camping are, of course, integral to the smooth running of a campsite, but without conducting market research, you simply won't have the foundation for a successful business.
But what is market research for a campsite and how does one carry it out? In this guide, we'll take you through everything you need to know about market research - including why it's so important for your business and which steps to take to ensure it's carried out as thoroughly as possible.
The main objectives of market research for a campsite
Reducing risk by asking the right questions before launching your business
Market research forces an entrepreneur to examine each aspect of his business, in detail, before it's launched. Remember that 50% of all businesses don't make it past the 5-year mark, so it's important to ask the right questions - including how profitable it's likely to be within its first three years. This will reduce the risks associated with launching a new venture.
By the end of their market research, entrepreneurs should know:
which type of customers to target
which services to offer
how to take market share from established competitors
how to attract and retain customers
Assessing the market potential of the campsite
Conducting market research before opening a campsite is an essential prerequisite for any business owner. In this case, it will enable you to confirm that there is indeed market potential in the area in which they wish to launch your campsite.
First of all, you'll need to check that the existing supply of other campsites and types of travel accommodation in the area isn't disproportionate to the demand, affirming your ability to take up your own space on the market.
The second aim of your campsite's market research is to identify a concept that has a good chance of success in your desired area. Ask yourself whether there's a group of keen travellers whose wants and needs aren't being fulfilled by what your competitors have to offer, whether they be young groups of friends looking to socialise or watersports enthusiasts. Use this information to develop a concept that will have them coming directly to you.
The final objective of market research for your campsite is to gather the data that'll enable you to estimate your turnover as accurately as possible.
Gathering data on the campsite industry
Market research requires collecting as much information as possible on the camping and travel accommodation industry - so you need to dig deep.
To assess whether the market is growing or struggling, you'll want to ask yourself:
What the industry's turnover has been over the last few years
Whether its turnover is increasing or decreasing
Whether the change in turnover is due to an increase or decrease in the average price of an overnight stay or in the occupancy rate
The evolution of the margins in this context
How the sector is structured (between the number of campsites, holiday homes, hotels, etc)
What the competitive dynamics of the sector are - what type of accommodation is attracting the most customers?
You'll, of course, want to run a special analysis on nearby campsites - including whether there have been any closures in recent years. Ask yourself:
What might have caused the closures?
What challenges are facing campsite managers?
Is there a real difficulty in recruiting qualified staff?
Has the arrival of large online platforms such as Airbnb, Hostelworld, and Booking.com (which take large commissions) endangered the camping sector?
From eco-camping to glamping and staying in treehouses - what are the hottest trends on the market right now?
Getting to know your customers
Once you've familiarized yourself with the current state of the sector, the next step of your campsite's market research is to dive into the desires of your potential customers.
To accurately assess customer expectations, check out:
Their booking habits and when they're most likely to camp (over school holidays or off-peak weekends?)
The average budget per customer (is it the same for all campsites?)
The factors that influence their choice of the campsite (location, price, concept, or services offered?)
The typical profile of customers (are they families or groups of friends? Couples or single people? What do they do for work?)
What the most sought-after services are, besides accommodation (whether it be catering, bars, or outdoor activities)
Understanding the rules and regulations of opening a campsite
The market research for your campsite also provides an opportunity to familiarise yourself with the rules and regulations related to the operation of such a business.
When investigating the current regulations, ask:
what licenses do I need to operate?
how do I apply for planning permission or an LDC (Lawful Development Certificate)?
what is the scope of professional responsibility of a campsite owner and manager?
The best sources of information on the UK campsite industry
You can rely on the following sources of information to help you conduct your market research on the camping industry:
Statistical institutes such as the Office for National Statistics (UK), Eurostat (EU), or the Census Bureau (US)
Research institutes and specialized consulting firms
The economic and specialized press
The UK Health and Safety Executive and the FDA website's, in particular for all matters concerning health and safety regulations
Camping Expert - a blog providing expert advice on all aspects of camping, such as activities, locations, accommodation, equipment, safety
Go Caravanning - a website providing UK camping and caravanning information
You also can't forget the main players in the camping game: the campsite owners themselves. Take some time out to grab a coffee with a campsite owner in your local area - as they could provide you with some valuable insider information about the sector.
Assessing the level of demand within your campsite's area
Checking out the local market
Carrying out market research for a campsite also involves taking note of the characteristics of the area in which your campsite is based. In particular, identify the places that are most likely to attract customers - whether it's a pretty beach where young people can go surfing or near a go-kart track that would be popular amongst families.
Try to also identify any needs currently not being met on the local market, for example, a lack of campsites that cater to people with disabilities and mobility issues. This will enable you to identify any potential market gaps you could squeeze into to attract customers.
Conducting market research at a local level means having to gather data from a wide range of resources, some of which can be quite tricky to find. To help you along the way, however, you can always rely on ONS or Eurostat data, as well as online tourist guides for the area in which you'd like to launch your campsite.
Arguably one of the most effective ways to get inside the head of a potential customer is to speak to them. Take to the street with a survey and ask for passerby's thoughts on the development of a new campsite in the area and what they'd be looking for. You can learn an awful lot by taking the time to talk to even just 20 people within your target market.
Market research for a campsite: analyse your competition
Carrying out a market analysis for your campsite also involves checking out your competition - particularly campsites already established on the local market.
First, study their strategic positioning. This covers the range of services they offer, their prices, and their target customers. Using this information, you should be able to identify certain services or types of accommodation you can offer that are better, a little different, or, at the very least, complements what your competitors are already offering.
You'll also need to assess the size of the nearby campsites. This means looking at everything from their capacity to their turnover and how many members of staff they have.
The exact location of these campsites is also important. Do some places seem more attractive than others? Are there any untouched areas that are best avoided?
Then check out their reputation. Are your competitors popular amongst camping enthusiasts or are any of them struggling? In any case, identify the key causes for their successes and failures.
Finally, assess the ways in which your competitors attract and retain customers. You'll need to look at their main marketing channels (whether they have a striking Instagram presence or have paid for a local newspaper ad), as well as any promotional offers they have in place. When making this assessment, make sure you're always asking yourself if these marketing tactics seem relevant and how you can do better (within the confines of your budget).
Make sure you cast your eye over whether they take bookings directly or through online platforms such as Airbnb, Booking.com or travel agencies.
Finally, take some time to scope out your indirect competitors, whether they be guest houses, hotels, hostels, or holiday homes. Look at what they're offering customers and think carefully about what you can do to show them that it's worth coming to you instead. Whether that be putting on happy hour at your on-site bar or offering a range of watersport activities.
Set out your campsite's strategic positioning
Once you've gathered all the information above, you'll be in a position to identify whether your business idea is worth pursuing or better to leave at the wayside (in the event you've discovered that the market is way too small or demand is almost non-existent).
If you decide the time is right to launch your campsite, then you'll be able to define a clear strategic positioning with:
a clearly identified target clientele
a range of products and services that both perfectly meet the expectations of this group and is different from what your competitors offer
a marketing plan that speaks to your customers' needs and desires
Verifying the market potential for your campsite with a quantitative study
At this point, you've thought long and hard about your business model. But although you've invested a significant amount of time in it, you can't really get the ball rolling until you invest a substantial amount of money in it, too.
Before pumping money into the launch of your business, it's important to verify whether the accommodation and services you plan to offer correspond to the expectations of your customers. To do so, you can carry out a quantitative study.
A quantitative study is a test that enables you to present your concept to potential customers so you can gauge the level of enthusiasm in what you have to offer.
You'll need to pitch your campsite's concept to as many potential customers as possible. To survey a large enough sample of people, you could launch a questionnaire online. It's up to you to decide which channel is most relevant depending on the location of your campsite and the target audience, whether it be a form sent out via email, a suvey carried out in person, or even an Instagram poll.
Take it a step further by writing your business plan
Once you've completed the market research for you campsite, you're ready to move on to the next essential step in launching your business: the business plan.
The business plan of a campsite has two objectives:
It allows you to assess the expected profitability of your business idea is (and make a few adjustments where necessary)
It allows you to present your idea to lenders and potential investors to securing financing for it
It goes without saying, therefore, that the business plan is the hook upon which the success of your business hangs. It needs to be clear, concise and, most of all, convince the person reading it that your business is worth investing in.
If you've never written a business plan before, doing so can feel pretty overwhelming. To help you along the way, you can use online business software, a tool that will accompany you through each stage of the drafting process.
There are several advantages to using business plan software:
You are guided through the writing process by detailed instructions and examples for each part of the plan.
You can be inspired by already written business plan templates
You can easily make your financial forecast by letting the software take care of the calculations for you.
You get a professional document, formatted and ready to be sent to your bank.
If you are interested in this type of solution, you can try our software for free by signing up here.
We hope that this article has helped you better understand how to carry out market research for a campsite.
If you'd like more advice on any of the points mentioned above or any other element related to the creation or takeover of a campsite, please don't hesitate to get in touch.
Also on The Business Plan Shop