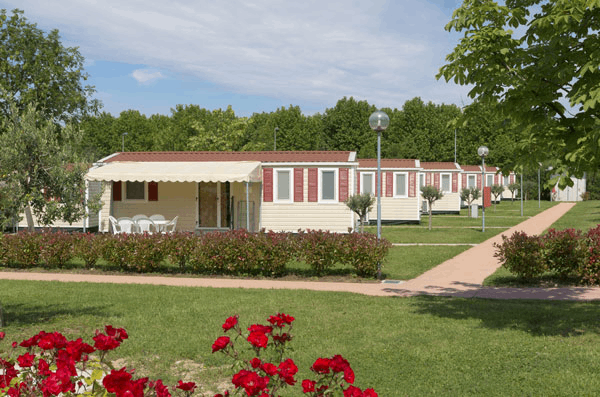 Fond memories of warm summers made up of long, hazy evenings spent by the campfire and outdoor pursuits have filled you with a desire to share your love of camping with the wider community - by opening your very own campsite.
Although passion and enthusiasm are integral to effective campsite management, those attributes alone won't guarantee its success. Whether your business is struggling or you simply want to see your figures lift slightly, check out our guide below for our top 6 tips for enhancing the profitability of your campsite.
Campsite profitability tip #1: Convert one-time customers into regulars
The marketing strategy for your campsite should run like a well-oiled machine and allow you to attract customers from all angles - whether they're via online bookings, bookings through travel agencies, or direct bookings with the campsite reception.
Increasing your share of direct bookings will likely become easier over time as satisfied customers who booked their first stay via a booking platform will then be able to book their subsequent stays with your campsite directly. It's up to you to give them an unforgettable holiday and provide the type of services that they won't find anywhere else.
The campsite's year-round occupancy rate is also an essential element in its profitability. Your marketing plan will need to, therefore, focus on ways in which you can optimise the occupancy rate in the low season.
Whether it's advertising promotional offers, group rates, or specific activities linked to the season (such as mushroom picking or a cooking workshop), think up innovative ways to draw guests in over the off-peak season.
Campsite profitability tip #2: Control your overhead and labour costs
As with any business, and the management of a campsite is no exception, controlling your labour cost is one of the most effective ways to keep profits up. Don't hire any more staff than is necessary and ensure they're paid a wage that is reasonable for both them and the business.
Next, take a look at your overhead costs. Monitor how much you're paying for water, electricity, and maintenance work - is it possible to lower these costs by changing the way you operate or switching suppliers?
Campsite profitability tip #3: Throw in extra services to keep guests entertained
Offering extra services to customers is an excellent way to simultaneously increase the profitability of a campsite and provide customers with a more memorable stay at your campsite.
You can, for example, invite guests to drink and dine at your on-site bar and restaurant. Offering rental equipment (in the form of bikes, canoes, and deckchairs) is also a good way to not only improve your profit margin but add an extra layer of excitement to your guest's experience by expanding the range of activities available.
Organising activities is also an effective way to entertain guests and encourage them to spend more money on-site, whether it's during happy hour at the bar or at a ping pong tournament.
You could also consider striking up partnerships with local tour companies in exchange for a commission. From bike rides, to boat trips and surfing lessons, adapt your offer according to the intricacies of your region and the most appealing tourist attractions.
Campsite profitability tip #4: Offer up different types of camping accommodation
By giving customers the opportunity to choose between a wide range of accommodation (such as mobile homes, tents, caravans, and wood cabins) and allocating different prices for each, you'll be able to maximise your overall profitability.
If your occupancy rate for tents is only 70% in comparison to a much higher demand for mobile homes, for example, you can convert a couple tent pitches (the cheapest category of accommodation) in mobile home spaces which yield a higher average price per night.
Also keep track of exactly how much profit each type of accommodation is bringing in, by taking the maintenance costs and investments of each one into account. This will help you put together the perfect mix of accommodation for your campsite.
Campsite profitability tip #5: Pick your niche
The concept you choose for your campsite is also a factor that impacts its profitability, even if it's less obvious.
By developing a concept adapted to a target group whose needs and wants are currently underserved by other campsites, you'll be able to better increase your profitability. In fact, it's much more advantageous to set yourself apart from your competitors by adopting an innovative approach rather than enter into a price war that'll damage your revenues.
So dare to be different by offering an eclectic range of services (such as swimming pools, water slides, and themed stays), unconventional accommodation (including yurts and treehouses), or eco-friendly cabins.
You could even try catching the attention of a very specific target market, by opening a campsite for vegetarians and vegans, for example, or a family-friendly campsite with entertainment and childcare.
Campsite profitability tip #6: Create a financial forecast to track your profitability
To accurately assess the profitability of your campsite and gauge exactly what impact you can expect from the different adjustments you've made, you'll need to draw up a proper financial forecast.
To develop a financial forecast, you'll need to look, in detail, at each aspect of your business and allocate each one with a precise figure - how much will it cost to set up? What benefits can be expected, and by what date?
A complete financial forecast also makes it possible to check, on the one hand, whether the business is profitable and, on the other, whether it has enough cash to operate properly and meet its financial obligations (including loan repayments and equipment renewal). This will enable you to decipher whether your business is financially viable.
A financial forecast is fairly technical and may seem relatively difficult to construct, especially if you have never done it before and have little or no knowledge of accounting.
You can, however, simplify things for yourself by using online financial forecasting software like the one we offer.
Our tool will allow you to easily produce the entire financial forecast, including a projected income statement, cash flow statement, balance sheet, and break-even point calculation table.
All you have to do is let the software guide you through the ready-made tables in the financial forecast section, and follow the instructions given to fill in the blanks. Worried about making errors? No problem - the calculations are automated to prevent any mistakes. And if you have any questions, our support team will be happy to answer them.
You can try The Business Plan Shop software free of charge by signing up here.
Now that our article is coming to an end, we hope it's given you a better understanding of how to enhance your campsite's profitability. If you'd like advice on any of the points mentioned above or would like to speak to a member of our team about anything else related to optimising the profitability of a business, please don't hesitate to get in touch.
Also on The Business Plan Shop
Does someone close to you own or intend to set up a campsite and might be interested in this article? Share it with the click of a mouse!