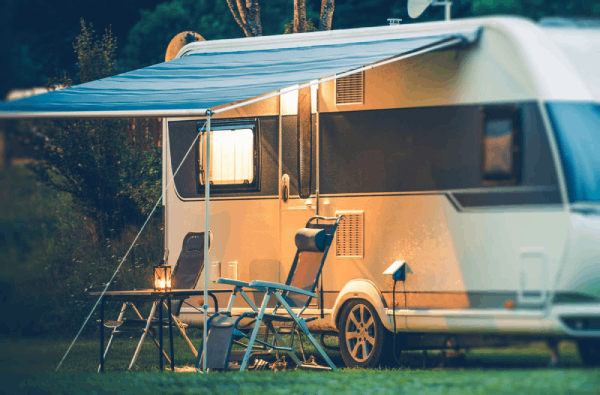 If you spent many of your childhood vacations camping, it's likely that you view campsites as havens of laughter, relaxation and all-around good vibes - which is why you've decided it's time to create a campsite.
To help you turn your dream venture into a reality, we've prepared a series of practical guides to help you better understand the steps involved in creating a campsite.
Taking over an existing campsite
The decision between creating a new business or taking over an existing company is not always an easy one to make. While taking over a campsite means benefiting from an already established base of loyal customers, it doesn't mean that the take over process is necessarily any less work than creating a campsite from scratch.
From the layout of the campsite, to an assessment of the campsite's financial performance and negotiating a selling price, there's a lot to think about. To make your campsite takeover as smooth as possible (and find out the right questions to ask), consult our guide on how to take over a campsite.
Carrying out market research for a campsite
Before emptying your pockets to fund your campsite's development, you need to put aside some time for market research. Market research will allow you to pick apart every aspect of your business, asking the right questions about its chances of survival and profitability before launching - thereby significantly reducing the risks faced by many businesses in their first few months of operation.
Read our guide on how to conduct market research for a campsite.
Make a business plan before opening a campsite
The camping sector is one in which there's still a lot to be done in terms of innovation - allowing entrepreneurs to take up space on the market with a range of new concepts.
Drafting up a business plan before launching a business is essential, as it helps you verify the potential profitability of your venture and secure funding from investors.
In a simplified way, a business plan for a campsite is made up of two major components:
A financial forecast that aims to highlight the expected profitability of the business and the initial financing requirement.
A written part that presents, in detail, your project, the team, your business strategy, and your medium-term objectives.
In our guide on how to write a business plan, we'll give you an overview of all the information you need to gather before launching your campsite. To find out more, check out our article on how to write a 5-star business plan for your campsite.

If you are not used to writing business plans, a good solution would be to use online business plan software.
There are several advantages to using specialized software:
You are guided through the writing process by detailed instructions and examples for each part of the plan
You can be inspired by already written business plan templates
You can easily make your financial forecast by letting the software take care of the financial aspects for you
You get a professional document, formatted and ready to be sent to your bank.
If you are interested in this type of solution, you can try our software for free by signing up here.
You can also use our ready-made campsite business plan template to guide you.
Enhancing the profitability of your campsite
Optimizing the profitability of a campsite means getting to know your customers well enough that you can offer the sort of accommodation and services tailored to their needs. The aim of the game here is to maximise the occupancy rate of your site throughout the year.
To help you to identify the best marketing tricks for attracting more customers and increasing your margins, we provide you with 6 ways to optimize the profitability of your campsite.
We hope that these guides will help you better understand how to create a campsite and gain the necessary confidence to make your project a reality.
Did this article make you think of someone close to you who wants to open a campsite? Share it with them!
Also on The Business Plan Shop