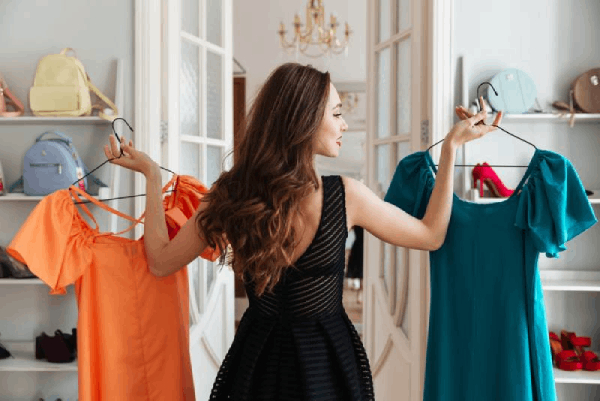 Opening a thrift shop is a tempting idea, especially if you are a clothing enthusiast - whether that be vintage, second-hand or both. But as with any start-up, preparation is key when it comes to turning your dream venture into a reality.
Whether it's from a legal, administrative or financial standpoint, the path to entering the clothing market can quickly become quite the obstacle course.
To help you along the way, we've put together a series of guides to open a thrift shop to help you lift your business off the ground smoothly.
How to create a thrift shop from scratch
Starting your own thrift shop requires a lot of hard work. Writing a business plan, picking a suitable location to set up and looking for clientele are just three of the many tasks that you will need to complete.
We recommend reading our guide on how to start a thrift shop to help you get started. The article covers everything that you need to know, making the process a whole lot easier!
Market research for a thrift shop
Did you know that 60% of all new businesses in the UK are likely to cease trading within their first three years?
Conducting in-depth market research is, therefore, vital before investing any money into your business.
Market research will enable you to verify whether there's commercial potential for your thrift shop in the area you're considering, thus reducing the risks involved in setting up the project.
To better understand the steps involved in conducting thorough market research, read our guide on how to carry out market research for a thrift shop.
Writing the business plan for a thrift shop
A business plan is a written document that outlines everything about a business from the objectives to the marketing strategies. A well-written business plan can be used to secure financing from a bank or financial institution.
Writing a business plan from scratch can be very difficult because there is so much detail to cover. Our guide on how to write the business plan for a thrift shop aims to help you throughout the entire process.
The article covers key sections such as: what information a business plan may need, the financial forecasts and the written component (executive summary, products and services etc).
How to open an online thrift shop
Online businesses are becoming increasingly popular every day and with good reason. Starting an online thrift shop could mean that:
You are able to maximise sales as customers can shop 24/7
There are no rental costs to pay
You can set your working hours
There is the freedom to choose your location as you can work from anywhere with a stable internet connection
Our guide on how to open an online thrift shop runs you through all the steps necessary to run your own business from the comfort of your home so that you can enjoy all the benefits listed above and much more!
Business plan template for a thrift shop
To help you further, we recommend checking out our business plan template for a thrift shop.
It prevents you from starting with a blank canvas because it features a complete business plan template including a financial forecast and a presentation file.
We hope our practical guides to open a thrift shop have been helpful. Don't hesitate to let us know if you have any questions and above all, regardless of which type of thrift shop concept you settle on, don't forget to invite us to the launch!
Also on The Business Plan Shop
Know anyone interested in opening a thrift shop? Share this guide with just one click!