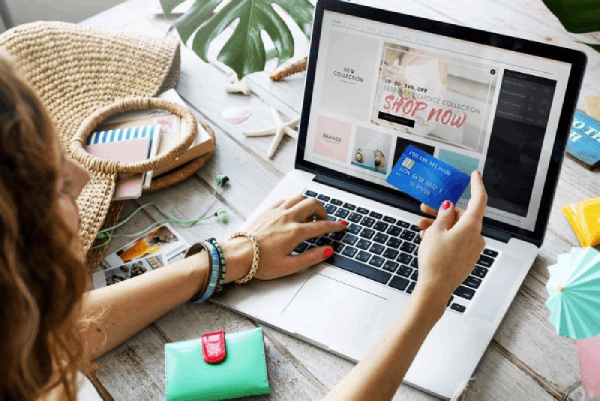 Are you a fashion enthusiast that loves foraging through vintage markets for rare, pre-loved clothes? If so, you may have decided to open your own online thrift shop.
From learning about market trends to creating the recruitment plan for your eshop and choosing its legal form - there are many factors to consider before embarking on your entrepreneurial adventure.
In this guide on how to open an online thrift shop, you'll find everything you need to know about how to kickstart your venture, including tips for how to write a stand-out business plan to attract investors. Want to see your online thrift shop succeed? Then read on!
Conducting market research before launching an online thrift shop
The first step in opening an online thrift shop is to carry out market research. The objective of this exercise is to enable you to verify that your business model is commercially viable.
Carrying out market research for a thrift shop will first give you an understanding of the expectations of consumers when it comes to online thrift shops.
It will also enable you to double-check that the market is not already overwhelmed with similar concepts. To do so, you'll need to analyse the existing online thrift shops in the UK and international markets.
This research will also go some way in helping you develop your future marketing strategy, and collect the information required to assess the potential turnover of your online thrift shop.
The second-hand clothing market
The UK second-hand clothing market is worth a total of £1.9 billion, with around 12,257 second-hand goods retailers listed across the nation.
And with consumers becoming increasingly aware of the damaging impact of fast fashion (a Thred Up report indicated that 70% of all consumers agree that addressing climate change is more important now than ever), the fashion market is being molded anew by a revolutionary charge of resales and donations of used clothing - with the resale market growing 25 times faster than the overall retail market in 2019.
And in our age of technology, you best believe this shift is impacting the online retail market, too. In the US, for example, the online thrift shop market was estimated at $34 million in 2017. Resale websites such as ThredUp and Depop, which offer environmentally conscious shoppers a wide variety of unique, second-hand garments, have blown up in recent years - making the online thrift shop market an alluring area for entrepreneurs.
The rules and regulations of operating an online thrift shop
It is important to take into consideration the rules that apply to the opening of an online thrift shop, including company law, the consumer code, competition law, and e-commerce regulations. You must also be transparent about the origin of each piece of clothing by displaying this on labels.
The equipment and staff required for an online thrift shop
Setting up an online thrift shop requires significant investment from the outset.
First of all, you'll need a website. You can choose to develop your own website, or start with a turnkey platform (such as Shopify), or a marketplace (like Etsy or eBay) to reduce your initial investment.
Before launching your online thrift shop, you'll also need storage space for the clothes you've found.
Keeping track of inventory is key here, so you'll need to put a coherent sourcing strategy in place to ensure that you always have products available for sale.
You should also ensure you have access to a van for collecting and delivering clothes where necessary.
To create a strong brand identity, consider calling upon a marketing agency to help you develop an eye-catching logo and colour-scheme for your site, as well as a solicitor to assist you on all things legal - from the sales contract, to employment and protection of your brand.
You'll also need to consider your staffing needs. Will you need a hand preparing and shipping orders? Who will promote the site? Or carrying out the admin work for the company?
You may want to outsource some of these tasks, including deliveries, bookkeeping or marketing, to reduce your initial investment and avoid burning out.
Setting out the marketing plan for an online thrift shop
Launching an online thrift shop means attracting new customers. They're the key to any successful business launch and you will need to build customer loyalty following a strong marketing plan.
In the absence of a physical store, the main challenge facing new online thrift shops is how to get their names out there and attract customers.
You're probably wondering what the safest way is to make your online thrift shop a success, which is why we've provided some marketing tips and tricks below.
First of all, your website will be the single strongest way you can reach (and acquire money from) your customers. You'll therefore have to develop one that's attractive, easy to use and has a secure payment platform.
Think carefully about the ergonomics that'll make your customer's online experience as seamless as possible, by offering features that allow them to filter clothes by size, price or colour.
In addition to your website, you can also use the following marketing actions:
Social media platforms: since your target market (Gen Z) is active on social media, we advise that you use these platforms to build up a cult following of vintage enthusiasts by sharing the best pieces from your latest collections, as well as using the stories and post features on Instagram to offer interactive advice on how to dress well and advertise discounts
Referencing with directories and customer review sites: being transparent and letting your customers read online reviews about your site will help you gain their trust in the long-term
SEO and blog: thanks to a blog and the implementation of a keyword strategy, you will be able to increase the visibility of your brand online
Pop up store: you can also temporarily rent a space to sell some of your best pieces and make yourself known to the general public (communicating the details regarding the launch and opening hours on social media)
These methods are not, of course, the only ones at your disposal. You can also turn to more traditional means such as placing an ad in the paper or recording a jingle for your local radio station.
Writing the business plan for an online thrift shop
Once you have gathered all the information in the previous sections, you can start writing the business plan for your online thrift shop.
The business plan is made up of two major components:
A financial forecast that aims to highlight the potential profitability of the project and the need for initial financing.
A written part that presents, in detail, your project, the team, your business strategy, and your medium-term objectives.
The business plan is the document with which you will try to attract funding from your bank or potential investors, so you need to make it impeccable.
If you are not used to writing business plans, a good solution would be to use online business plan software.
There are several advantages to using specialized software:
You are guided through the writing process by detailed instructions and examples for each part of the plan.
You can be inspired by already written business plan templates
You can easily make your financial forecast by letting the software take care of the accounting aspects for you.
You get a professional document, formatted and ready to be sent to your bank.
If you are interested in this type of solution, you can try our software for free by clicking here.
Sourcing funding for your online thrift shop
Setting up an online thrift shop requires significant investment, but the good news is, you have several financing solutions at your disposal.
First of all, you must estimate the amount of money that you and your potential partners can personally devote to your project. Even if the sum seems very modest in comparison to what you need to raise, it's important that you don't neglect equity contribution. It's highly regarded by institutional investors as they see it as tangible proof of your dedication to the venture.
You can also apply for a professional loan from a bank to finance part of the start-up costs, whether that involves getting talented developers in to build the website or sourcing out unique pieces to market online. Remember to submit applications to different banks so that you can compare offers and pick whichever one works best for you.
Crowdfunding is another option. Crowdfunding allows you to collect donations or raise equity from family members or kind strangers who believe in your project.
Finally, also think about state aid for business creators and buyers. This may enable you to benefit from a low-interest loan, for example.
Useful links for opening an online thrift shop
That's it for this time, we hope this article has helped you better understand how to open an online thrift shop. If you have any questions related to setting up your business, please don't hesitate to get in touch with our team.
Also on The Business Plan Shop
Know someone who's keen to launch an online thrift shop? Share this article with the click of a mouse!