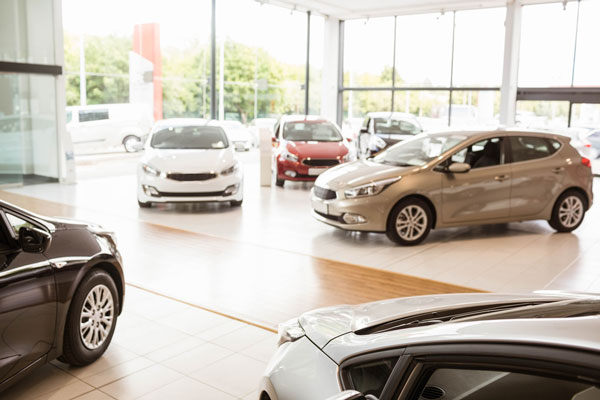 The automotive market is a must and opening a car dealership attracts many entrepreneurs, even if it remains one of the most technically complex professions.
Would you like to know how to open a car dealership? Good news: in this article, we review the major steps you will need to take to create your business and set up your car dealership's business plan.
Carry out a study of the automotive market
The first step in opening a car dealership is to conduct what is called market research. This is an essential step for anyone starting a business.
In order to do so, you will need to
Analyze the environment of the automotive sector: evolution, current trends, future development
Study the expectations and needs of your future customers: budget, characteristics of the vehicles they are looking for, frequency of purchase, etc.
Analyze the competition in the area where you are located: brands already present, location, growth, etc.
All this will enable you to assess whether your business can be commercially viable or not.
Open a car dealership and choose your concept
Opening a car dealership means making the choice to partner with either a single brand or several brands.
Associating with a major brand is not the easiest thing to do. You'll have to demonstrate to the brand your sales, mechanical, and managerial capabilities; especially with regard to very large car brands.
If the brand is convinced, you will sign a dealership contract. It should be noted that this contract is concluded for a fixed term. The dealer is also assigned to a well-defined geographical area, which proves to be an advantage since it gives him the exclusive right to sell the brand's products over an entire sector.
Opening a car dealership also usually means setting up a maintenance service. In order to differentiate yourself from the competition, it will be essential to offer quality services at competitive prices.
An alternative to creating a dealership from scratch, which can be simpler, is to take over an already existing car dealership which allows you to benefit from the equipment, personnel, and an existing customer base. If you are interested in this option, simply ask about the dealerships for sale in your area.
Where to set up your car dealership?
As mentioned above, the contract signed with the brand assigns you a geographical area and gives you the exclusive right to sell the brand's products over an entire sector, but you will have to find a location to set up your dealership within these geographical limits.
A dealership obviously requires a fairly large surface area. While it is possible to set up a showroom in the city centre, most dealerships are located on the outskirts of cities so that a reasonable number of vehicles can be displayed. This is especially true if you want to display used vehicles.
Shopping areas are also good options because they combine large spaces and high traffic. You will be highly visible and quickly identifiable.
Industrial areas are often less expensive and offer good space for moderate rents. If you choose the latter option, you might want to open your car dealership near other concessions to create a one-stop-shop for potential customers who haven't yet decided which brand they want or plan an advertising budget to publicize your location.
Choosing the legal structure for opening your car dealership
The choice of the legal structure of your car dealership is important because it will have direct consequences on your administrative obligations, the protection of your assets, as well as on the taxation of your company. In general, dealerships open in the form of a limited liability company.
To help you make your choice, you can find more detailed information on the different legal forms available to you on the gov.uk guide for UK business owners and SBA guide for those of you based in the US.
Staff and equipment required to open your car dealership
Opening a car dealership involves a large upfront investment, you will need to plan for:
the layout of the dealership: offices, showroom, a workshop for the maintenance and repair part of the business
the stock of vehicles for sale
the stock of spare parts, as well as tools, specialized furniture, and specialized vehicles for towing and repairs
Here again, the brand can guide you or even impose certain products or furnishing elements on you.
In terms of staffing, you will obviously not be able to manage the company on your own, so you will have to plan to recruit qualified personnel, in particular:
Sales representatives for the sale
Technicians for maintenance
Staff to manage administration and marketing
Take the time to recruit and give preference to experienced employees. Your employees should also be available on weekends.
Don't underestimate the workload on the administrative side either: time management, payroll, accounting, inventory management, etc. The tasks to be carried out are numerous, if necessary think of outsourcing some of them, for example by calling in a chartered accountant.
The marketing plan of a car dealership
The next step in opening a car dealership is to put in place a marketing plan. What are its objectives? To enable you to acquire customers and then retain them.
A dealership's marketing plan depends largely on the brand to which it is affiliated, and on its national sales plan.
However, the dealership can implement a number of actions at the local level, such as :
Advertising operations near the dealership
Campaigns on local radio stations or in local newspapers
Street marketing operations
Organize open house days
It's up to you to decide about the actions you want to implement to promote your dealership based on your budget.
Writing the business plan of a car dealership
The drafting of the car dealership business plan is another crucial step in your project of starting your own business.
The business plan is the presentation document of the project which will be systematically asked for when looking for financing. It must therefore be clear, precise and convincing.
In a schematic way, the business plan of a car dealership contains two parts: a written part in which you will present the project in details, and a financial forecast highlighting the funding requirements and the expected profitability of your dealership.
If you are not used to writing business plans, a good solution is to use online business plan software.
There are several advantages to using specialized business planning software:
You are guided through the writing process by detailed instructions and examples for each part of the plan
You can look at already written business plan templates
You can easily create your financial forecast by letting the software take care of crunching the numbers for you
You get a professional document, formatted and ready to be sent to your bank or investors
If you are interested in this type of solution, you can try our software for free by signing up here.
Looking for financing to open a car dealership
The last step in opening a car dealership is raising funds.
You will obviously need to contribute to the financing, but there are several options available to you to raise the remainder needed to launch your dealership, including:
Seek investors to strengthen your equity
Calling on banks to finance part of your equipment or inventory
Rent equipment instead of buying it to reduce the initial funding requirement (leasing, long-term rental in particular)
Search for business start-up assistance: grants, tax credits, etc.
That's it for now, we hope this article has given you a better understanding of how to open a car dealership. Don't hesitate to contact us if you have any questions.
See also on The Business Plan Shop