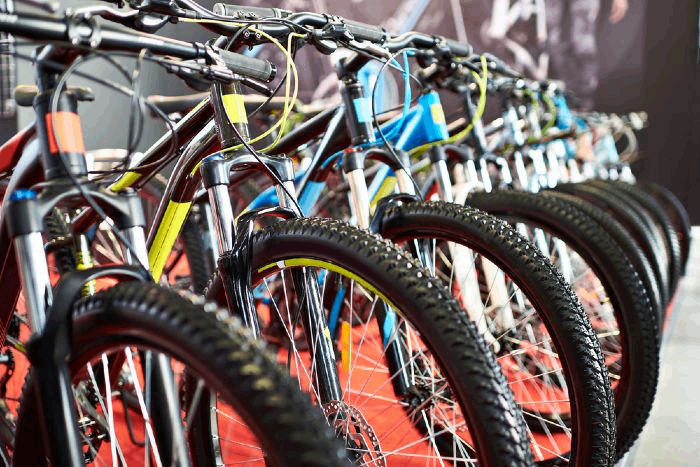 Whether it is practiced professionally, as a family, or simply to go to work in an ecological way: cycling is more and more popular. As a result, bike stores are developing strongly.
Are you a new entrepreneur looking for advice on setting up or taking over your bike store?
Good news, we give you here the keys to succeed in your professional project with a series of practical guides on the subject.
How to open up a bike shop ?
Like any business creation project, opening a bike store cannot be improvised. It is important to know where to start and to have an idea of what to expect.
To help you get a clearer idea of the steps you need to take, consult our guide to open up a bike shop.
Carry out market research for your bike shop
You have decided to create your own bike store and want to check that there is a commercial potential in the area where you want to set up? There is only one solution: conduct a market analysis.
It's not only a question of carrying out your market analysis on a national level, but also on a local level in order to understand the dynamics in your city.
If you don't know where to start or what the best method is, follow our tips by reading our guide to carry out market research for a bicycle store.
How to make a business plan for your bike shop?
Of course, once you've verified that a business opportunity is available to you, there's no more time to waste, it's time to write your business plan.
Once again, we won't leave you alone in the adventure and we give you the means to achieve this with our guide explaining how to write a business plan for a bike shop.
Taking over a bike store
After careful consideration, you don't want to start a new business, you want to take over a bike store. After all, it's a worthwhile option and less risky than starting a new business.
The key steps are detailed in our dedicated article how to take over a bike shop.
Bike shop business plan template
It's natural to look for a little inspiration, and what's better than a bike shop business plan template with a complete presentation and financial forecast to help get on the right track.
Have a look at it to make sure you're not completely lost on your entrepreneur's journey!