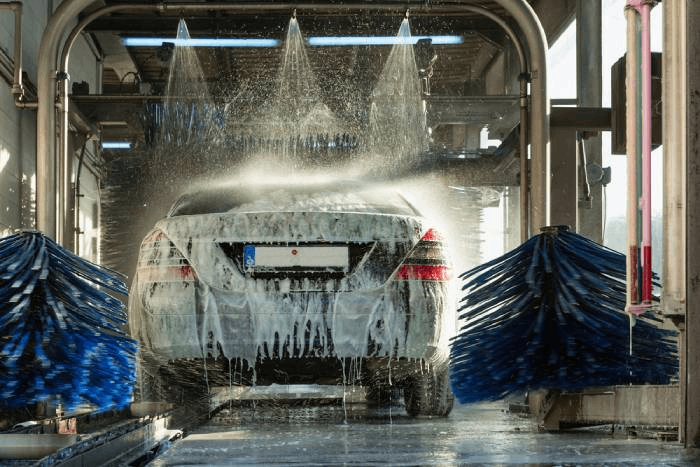 Although it appears a pretty simple business model, creating a car wash means having to take several elements into account - from defining your concept to getting into the more technical details of paying for and maintaining your equipment.
To help you succeed, we've put together a series of practical guides to create a car wash that will lead you through each step of building your business.
How to create a car wash
First of all, it's wise to know exactly what information needs to be gathered before creating a car wash.
In this first of our guides to open a car wash, you'll get an overview of the steps involved in setting up a business, from carrying out market research, to creating a marketing plan and writing the all-important business plan.
Conducting market research for a car wash
Next up is getting to know your market. Carrying out research on the national and local car wash market, as well as nearby competitors, is integral to figuring out whether there's space on the market for you.
If you've never carried out market research and don't know where to start, consult our guide on how to do market research for a car wash.
Enhancing the profitability of a car wash
Like any business that's just starting up, a car wash needs to reach a minimum turnover to be profitable.
For more advice on how to increase both your car wash's sales and margins, read our article on optimising the profitability of a car wash.
Writing the business plan of a car wash
To put all the data you've collected into context and attract funding from a bank or investor, you'll need a business plan.
If you've never written one before, however, it might seem a tricky task. That's why we've provided advice on how to write the business plan for a car wash.
Business plan template for a car wash
Last, but certainly not least, we'll provide you with a concrete example of what a car wash business plan should look like.
Check out our car wash business plan template to find inspiration and write yours.
Now that we've listed all our guides to create a car wash, we hope they'll help you in the implementation of launching your very own. Good luck - and if you have any questions at all, please don't hesitate to get in touch with our team.
See also on The Business Plan Shop
Do you know someone who wants to start a car wash? Share this article with them!