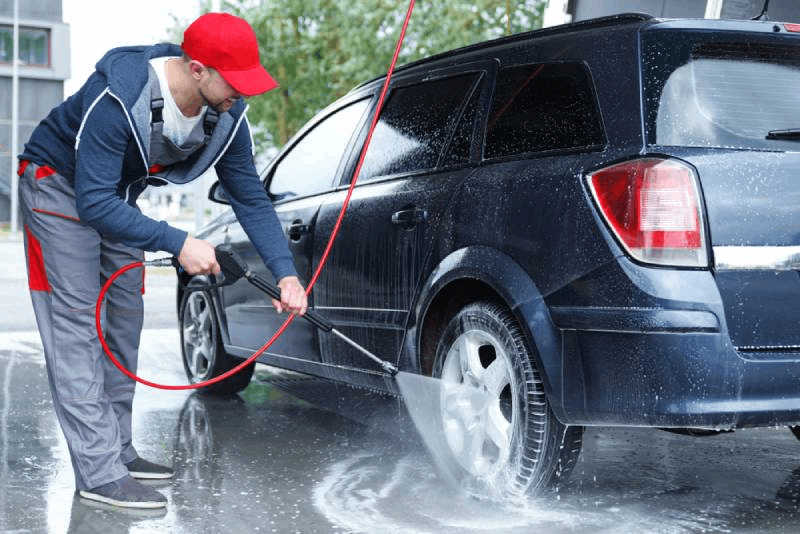 So you've decided to open a car wash business. It's an exciting venture, but before diving headfirst into launching your car wash - you need to get to know your market.
If you're a car enthusiast, you'll already have some very valuable insider knowledge about the car wash industry. But the truth is, without taking the time to conduct carefully structured market research for your car wash, you won't get very far.
Market research is the first major step when it comes to launching a new business, as it allows you to assess whether there's sufficient demand within your chosen location to set up a car wash.
Feeling overwhelmed? Don't worry - in this guide, we'll tell you everything you need to know about how to carry out market research for a car wash. Now let's get started.
Why carry out market research for a car wash?
Conducting market research for a car wash has several important objectives. First of all, it provides you with an understanding of what the car wash market looks like right now, and whether there's room on the market for your business.
Conducting car wash market research will also give you an overview of the extent of car wash supply globally, whether there's a growing demand for car washes and new trends within the market.
Gathering this data will enable you to ask yourself the questions needed to launch your business, including the sector's turnover and the most popular car wash concepts right now, as well as what investments are needed to get your car wash up and running.
You'll want to familiarise yourself with customer habits - including the typical profile of your potential customers, how many times a year they visit a car wash, and what their budget is.
It's also important to check out other car washes close by, and identify ways in which you can set yourself apart from them and take up your place on the market.
Once you've gathered this information, you'll be able to accurately evaluate the commercial viability of your car wash.
The main elements of car wash market research
With the information collected via market research, you'll be armed with knowledge on all aspects of the car wash market, including competition, prices, regulations, customers, products, and services, as well as the risks involved in opening a car wash.
Let's review the main elements that will make up your research.
What's the state of the market right now?
The first set of data you'll want to collect when doing your car wash market research are industry trends:
How many car wash companies have opened over the last ten years? How many have closed down?
Is the turnover growing or decreasing? How is it distributed on the market? Who earns more: independent car washes or car wash chains?
What are the challenges currently being faced by car wash owners? Are there any new trends that are tricky to keep up or
What are the difficulties encountered by market players? Does it come down to difficulty keeping up with new trends or players on the market?
What do customers want in a car wash?
The second set of data you'll want to collect during your car wash market research relates to consumer behaviours.
Since most people don't go to car washes on the daily, price isn't necessarily the most important factor for customers when it comes to picking a car wash. Instead, they want to know that the car wash technicians will do a thorough job.
The type of customers who come to a car wash may vary:
Are we dealing with professionals (ambulance or taxi drivers) who drive frequently and whose car is essential to their business?
What are private individuals looking for? Are they interested in low prices, convenience, or a particular car washing technique?
How many times a year do they wash their car and what budget have they set aside for it?
Gathering this information will enable you to understand the type of people likely to visit your car wash, allowing you to determine how much to charge for your services. When doing so, you can also get in touch with fellow car wash owners to discuss how they set their own prices.
You can also get inside the head of your potential customers by asking local motorists to fill out a quick questionnaire, as well as asking family and friends what they look for in a car wash service.
The rules and regulations of opening a car wash
At the regulatory level, the car wash must comply with environmental regulations, in particular, the separation of waste during water evacuation, and safety regarding the products used by the machines or by the employees.
For more information on regulations for UK car washes, check out the vehicle washing and cleaning publication released on Gov.uk.
The area where the car wash is located
The local market
The car wash market research will also take the characteristics of the local market into account.
If you've identified your target clientele, you need to ensure that they live within (or at least frequently pass by) the area in which you've set up shop.
Keep tabs on the flow of traffic within your area, as well as the number of car owners. Think also about whether they're private individuals or people who depend on their cars to work (such as taxi drivers). Depending on where you're located, you may have a larger customer base than another.
The study of the competition around
At the local level, you'll want to know what your competitors are doing to find out what marketing strategy to adopt.
Check out the following aspects:
Who your competitors are
The target clientele
The prices charged
The type of cleaning offered
The marketing strategy implemented
As mentioned before, the success of a car wash is mainly focused on its convenience to customers, and therefore its proximity. So avoid setting up in the direct vicinity of another car wash to avoid too much competition.
You may also be interested in the customer acquisition and loyalty tactics adopted by your competitors, through advertising, promotions, loyalty cards, etc.
All of these elements will help you frame your concept and verify that there is sufficient demand in the local market to support the arrival of one more car wash. Don't forget to also take into account the car washes that are present in car garages or supermarkets.
Writing up the business plan for your car wash
Once you've completed the market research, you're ready to move on to the next essential step in opening your car wash: the business plan.
The business plan of a car wash has two objectives:
it allows you to assess how financially viable your business idea is (and make a few adjustments where necessary)
it allows you to present your idea to potential investors to securing funding for it
It goes without saying, therefore, that the business plan is the hook upon which the success of your business hangs. It needs to be clear, concise and, most of all, convince the person reading it that your business is worth investing in.
If you've never written a business plan before, doing so can feel pretty overwhelming. To help you along the way, you can use online business software, a tool that will accompany you through each stage of the drafting process.
There are several advantages to using business plan software:
You are guided through the writing process by detailed instructions and examples for each part of the plan.
You can be inspired by already written business plan templates
You can easily make your financial forecast by letting the software take care of the calculations for you.
You get a professional document, formatted and ready to be sent to your bank.
If you are interested in this type of solution, you can try our software for free by signing up here.
We hope that this article has helped you better understand how to carry out market research for a car wash.
If you'd like more advice on any of the points mentioned above or any other element related to the creation or takeover of a car wash, please don't hesitate to get in touch.
See also on The Business Plan Shop
Know someone who might be interested in this article? Share it with the click of a mouse!