How to write the business plan for a resort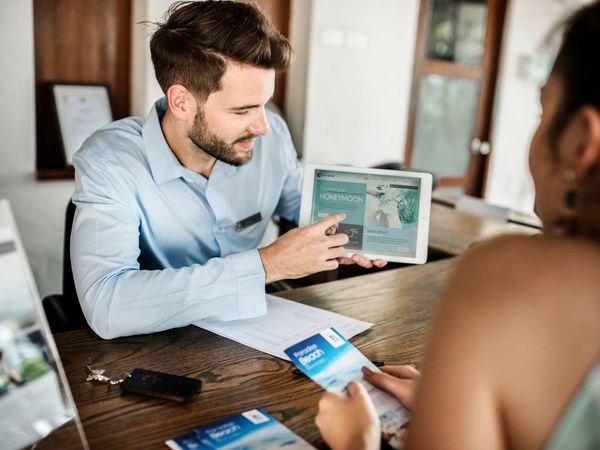 Are you looking to start a resort business or expand and improve an existing one?
If so, writing a comprehensive plan is essential for success. A well-crafted business plan can help secure financing from investors, outline strategies for growth, and increase profitability.
In this in-depth guide, we'll walk you through the key steps to writing a successful business plan for your resort. We'll cover why it's important to create one in the first place, what information should be included, what tools can be used to craft your document and more.
So if you're ready to create your unique blueprint for success - let's dive in!
Why write a business plan for a resort?
There are several reasons to write a resort business plan. Below, we cover some of the most important ones!
To draw up a roadmap
Creating a business plan for a resort is an important step in the success of any hospitality venture.
It helps entrepreneurs to set tangible objectives and goals that they can strive to achieve over the next three to five years.
This process is especially beneficial for existing resorts which are already established, as it allows them to re-evaluate their current strategies and develop new plans for growth.
To compare financial performance
A carefully crafted business plan also provides you with an accurate financial forecast in which you can compare your progress regularly.
This is key to ensuring your resort remains a viable and profitable business with enough capital to sustain its operations.
To secure financing from investors and banks
Writing a business plan for a resort is also essential if you are looking to secure financing from a bank or an investor.
Both banks and equity investors will be taking a close look at your business plan before deciding whether or not to invest in your resort, as they want to make sure that they won't lose money if they decide to finance your business.
Therefore, the plan must demonstrate healthy growth and profitability for the investor and your financial projections should be based on market research to ensure their accuracy.
Now that you know why it's important to create a business plan for a resort, let's look at the information needed to create one.
Information needed to create a business plan for a resort
Writing a resort business plan requires research so that you can project sales, investments and cost accurately in your financial forecast.
In this section, we cover three key pieces of information you should gather before drafting your plan!
Carrying out market research for a resort
Before writing a business plan for a resort, it is important to carry out market research. This kind of research helps in predicting the future revenue of the resort and making sure that all necessary elements are accounted for.
In particular, carrying out market research enables you to understand what customers want from your resort and how much they are willing to pay for it.
It also allows you to assess the competitive landscape and identify potential opportunities or threats posed by other resorts in the area.
Furthermore, conducting market research can give you insight into current trends in tourism which will help inform your decisions about pricing and amenities offered at your resort.
All this information gathered through market research is essential when attempting to forecast revenues accurately.
Developing the marketing plan for a resort
Creating a marketing plan for a resort is an essential step in the development of a business plan as it enables accurate budgeting of sales and marketing spending.
The plan should detail the costs associated with all forms of marketing, such as print advertising, digital campaigns, PR efforts, etc., and should include an evaluation of existing market trends and competitor behaviour.
Doing so helps allocate resources efficiently to specific marketing activities.
The budget should then be incorporated into the overall financial forecast of your business plan.
The staffing and equipment needs of a resort
Before writing a comprehensive resort business plan, it is important to take the time to determine the magnitude of investment and recruitment required for the project.
This includes analyzing the budget, mapping out estimated costs for personnel, materials, and services, and making sure that all financial projections are realistic.
Additionally, funds will need to be allocated for the resort setup and other capital expenses.
Taking these factors into account will help you create a realistic financial forecast and set your resort up for long-term success.
Once you have the information needed to create a business plan for a resort, the next step is to develop a financial forecast.
How do I build a financial forecast for a resort?
A resort financial forecast includes an income (or profit and loss) statement, a balance sheet, a cash flow forecast, and sources and uses table.
Let's take a look at these in more detail!
The projected P&L statement
A projected P&L statement for a resort is a document that helps you see how much revenue and profit the business could make in the future.
It can also help show how much the resort will grow (between years 2 and 3 for example). This information is important to know when planning for the future of the resort.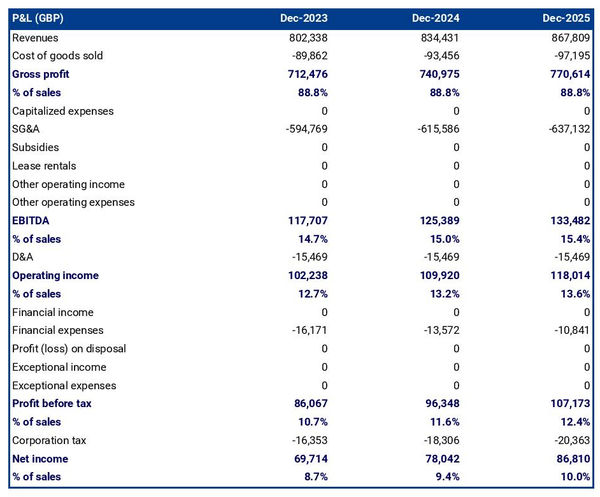 The projected balance sheet of your resort
A balance sheet is a financial statement that details the assets, liabilities, and equity of the resort at a specific time.
Assets represent the value of what the resort owns, such as cash on hand, accounts receivable, inventory, buildings and equipment.
Liabilities indicate how much money the resort owes at any given time.
Equity is a measure of the value created for the shareholders of the resort.
The purpose of a balance sheet is to provide an assessment of the resort's solvability and liquidity.
This assessment is important for lenders, investors, or business owners to understand the resort's financial standing.
Lenders and investors can use these insights to decide whether or not they should loan money or invest their resources in the business.
Business owners can also make better internal decisions by knowing this data.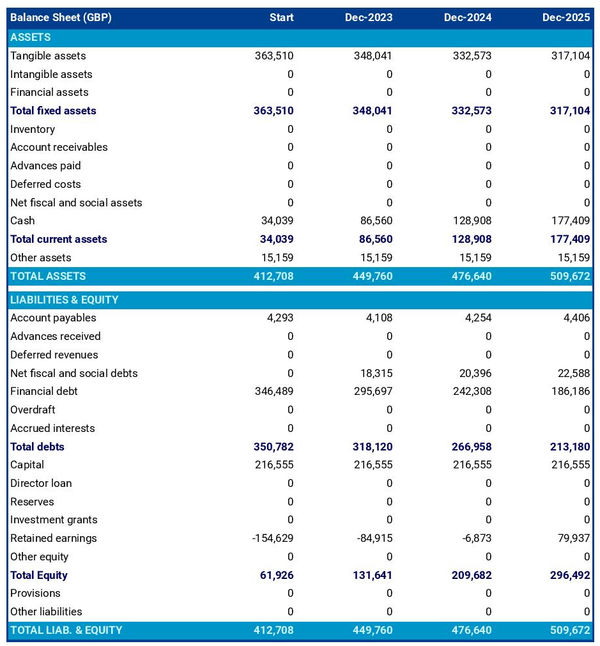 The projected cash flow statement
A projected cash flow statement helps you plan your resort's finances by detailing the volume and timing of cash inflows and outflows.
This is important because it helps you plan your budget and make sure you have enough money to pay your bills and run the business smoothly.
A projected cash flow statement can also help you figure out if there are ways to save money or make more profit so that the resort can stay successful.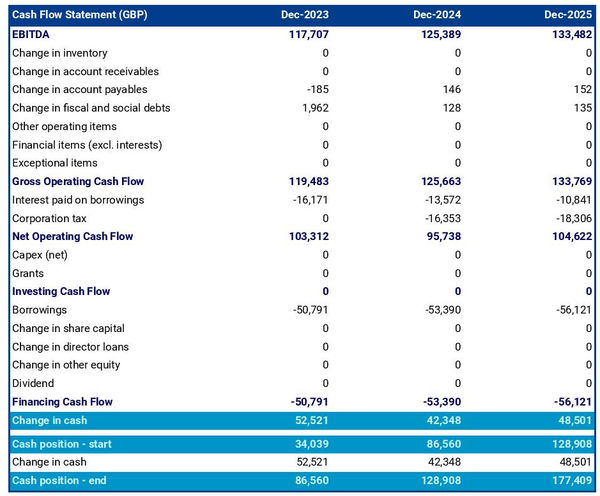 The initial financing plan
An initial financing plan (also called sources and uses table) is a plan that helps you figure out how you will pay for setting up a resort.
It tells you what money is coming in (the sources) and what money is going out (the uses).

The written part of a resort business plan
The written part of a resort business plan usually consists of 7 comprehensive sections.
From crafting an executive summary to presenting your financials, let's have a look at each of the key sections that compose a business plan.
1. The executive summary
An executive summary should provide a comprehensive overview of the business and market opportunity, focusing on key financials, competitive landscape, and expected returns.
The document should provide readers with a clear understanding of the resort's objectives and goals, as well as how they will be achieved.
It should include an analysis of the overall market and the current competition, an outline of the resort's plans for operations and profitability, and an evaluation of the financial stakeholders involved.
It should also include the business' expected level of revenues, profitability and the value of the loan or capital injection sought from banks or investors.
When crafting the executive summary, it is important to keep in mind the ultimate goal of gaining investor confidence and trust.
2. The presentation of the company
When writing the presentation of a company in a resort's business plan, it is important to focus on the following parts: structure and ownership, location and the management team.
The structure and ownership of the company should be outlined in detail - state whether the company is a partnership, sole trader or limited liability company. If it is a partnership or limited liability company, detail the percentage of the resort owned by each partner.
This will help investors understand the legal protection in place and how ownership is distributed across any owners.
The location of the resort also is outlined, with details on why this particular area was chosen.
Potential lenders or investors need to know that the business is set up in an advantageous position - such as access to transportation, local infrastructure, and any other amenities the resort might offer.
Finally, the management team should be identified in detail, with information on each member's experience and qualifications to manage a successful vacation destination.
This is important for potential investors as they want to be sure that the team running the business has what it takes to make it profitable.
3. The products and services section
When writing the products and services section of a resort business plan, it is important to provide an overview of what will be offered at the resort.
This should give detailed descriptions of all amenities that guests can expect to enjoy during their stays, such as fitness centres, spas, recreational activities (beach activities such as boat trips), dining options at the hotel and more.
Additionally, the plan should outline any special services or events that are available on-site or in nearby areas. It is also important to mention any unique features that set this resort apart from other similar establishments in the area.
By providing a comprehensive description of what potential customers can expect when they visit your resort, you will be able to attract more visitors and create greater loyalty among existing guests.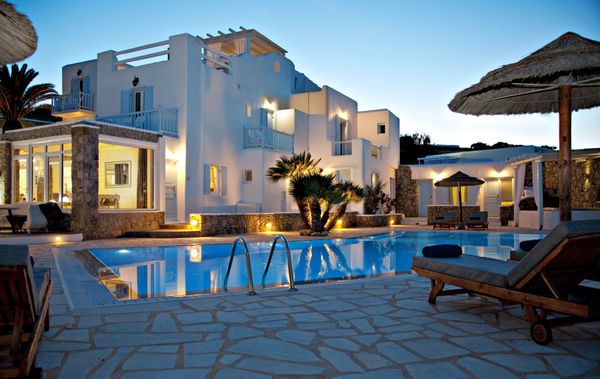 4. The market analysis
When writing the market research section, you should include key demographic and segmentation data.
This will help demonstrate to investors or lenders that you have thoroughly assessed the target market, competition, barriers to entry, and any applicable regulations.
It is essential to provide an overview of the size and makeup of the customer base for your resort as well as how this population can be divided into segments based on factors such as age group, income level and interests.
Additionally, it is important to highlight any potential shifts in these demographics over time so that investors or lenders can better understand how changes in consumer preferences may affect future operations.
The analysis should also give information about the competition, barriers at entry and applicable regulations.
This will provide investors or lenders with a clear understanding of how competitive the market is for your resort and any unique factors that may influence success.
Additionally, it is important to note any relevant laws or up-and-coming regulations that could affect operations.
5. The strategy section
The strategy section of a resort business plan should outline the pricing, marketing plan, milestones and risks associated with running the business.
It is important to provide an overview of how each element will be implemented to achieve success.
For example, the pricing strategy should include projected prices for different services (wellness, concierge, entertainment) and packages that can be offered at the resort.
The marketing plan needs to detail how customers will be informed about these offerings and any special promotions or discounts that are available.
Additionally, milestones need to be set so that progress can be tracked over time.
Finally, it is essential to identify potential risks and discuss methods of mitigating them to ensure long-term success for the business venture.
6. The operations section
The operations of a resort business plan must be presented in detail. The staffing team, their roles and the overall recruitment plan must all be outlined. You should also include the qualifications and experience necessary to fulfil each role.
State what hours your resort will be open and any plans for varying opening times during peak season. Additionally, the plan should include details on how you will handle customer queries outside of normal operating hours.
If you have any software licenses, physical structures (equipment or property) or lease agreements, these should all go in the key assets and IP section.
Finally, the business plan should include a list of suppliers that the resort plans to work with and a breakdown of their services and pricing structure. Investors would like to know if there is a reason you have chosen to work with a specific supplier (higher-quality products or past relationship for example).
7. The presentation of the financial plan
This is where you will present the financial forecast that we talked about earlier in this guide.
Now that you have a better understanding of what should be included in the content of your resort business plan, it's time to look at the tools that can help you create one.
What tool should I use to write my resort business plan?
In this section, we will review three solutions for creating a resort business plan: using Word and Excel, hiring a consultant, or using online business plan software.
Each option has its own advantages and drawbacks, so it's important to consider your needs before deciding which is best for you. Let's take a closer look at each of these solutions.
Create your resort's business plan using Word or Excel
Creating a resort plan using either Word or Excel comes with both pros and cons. On the plus side, using Word and Excel is a cost-efficient solution.
However, creating financial forecasts with Excel may be difficult for those without an accounting background, and financiers may not accept them as accurate.
Furthermore, while it is possible to create a financial forecast in Excel, doing so takes a long time and requires frequent updates.
Finally, while Word is relatively easy to use and format, it is still easier to have a finished business plan than start from scratch.
Hire a consultant to write your resort's business plan
Outsourcing a resort business plan to a consultant or accountant can be a beneficial option for entrepreneurs looking to present their plans to investors or banks.
Consultants are experienced in writing business plans and accountants are adept at creating financial forecasts without errors.
This means that business owners can trust the quality of the document will be professional and accurate.
However, there are some drawbacks to outsourcing the business plan. Accountants may not be familiar with industry trends and thus could create inaccurate estimates of future sales.
Furthermore, hiring a consultant or accountant for this purpose will be pricey and may incur additional expenses if changes or modifications need to be made along the way.
Additionally, the business owner may have less control over the final product compared to if they had written it themselves.
Use online business plan software for your resort's business plan
Another alternative is to use online business plan software. There are several advantages to doing so:
You are guided through the writing process by detailed instructions and examples for each part of the plan
You can be inspired by already-written business plan templates and examples
You can easily make your financial forecast by letting the software take care of the financial calculations for you
You get a professional document, formatted and ready to be sent to your bank or investors.
You can easily update your financial forecast and track it against actual financial performance to see where the business stands
If you're interested in using this type of solution, you can try our software for free by signing up here.
Business plan template of a hotel resort
A business plan template will give you a better understanding of how to frame your own business plan, as well as what investors are looking for.
Our hotel resort business plan template will be off great help to you!
We hope that this article has helped you to better understand how to write the business plan for your resort. Do not hesitate to contact us if you still have questions!
Also on The Business Plan Shop
Know someone in the resort industry? Share this article with them!