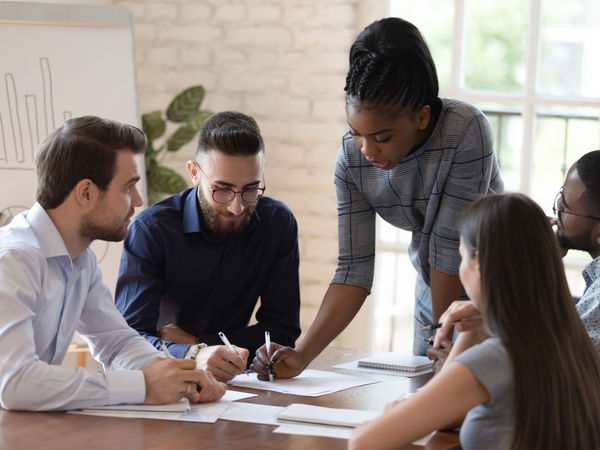 Behind every successful business venture lies a dynamic and capable management team that serves as the driving force behind its growth and success. 
In the world of entrepreneurship, having a strong management team is a crucial element that investors and stakeholders closely examine before deciding to invest in or support a business. 
When crafting a compelling business plan, showcasing your management team effectively is vital. This section should include details regarding the members of your management team and explain how their respective skillsets compliment each other and will give your business the best chance of success.
So, let's delve into the essential strategies and best practices to effectively introduce your management team and leave a lasting impression on those who hold the keys to your business's success.
What is the objective of the management team subsection of your business plan?
The part presenting the management team aims to detail the qualifications and experience of the management team responsible for leading the company.
When writing this section, your goal should be to demonstrate to potential investors that the professionals hired by your business are qualified to hold leadership roles because they have the required expertise and exeperience.
It is crucial to address any skills or experience gaps within your management team. Explain your strategies for filling these gaps, and mention if involving a board member to provide additional support in those areas is a possibility.
Another pivotal aspect is emphasizing your management team's cohesiveness and successful collaboration. This is necessary as potential investors are not just interested in the product or service you offer, but they also invest in the people behind the business. 
What information should I include when presenting the management team in my business plan?
In professional business plans, the management team subsection is usually placed at the end of the company section, after the presentation of the business' structure, ownership, and location. 
The management team subsection should aim to provide the investors with a comprehensive understanding of who's responsible for delivering the business plan. 
Let's have a look at the different aspects that this section should cover:
Business structure and role
Start by giving an outline of how your business is or will be structured internally (i.e. the overall hierarchy and where each individual is positioned). 
You should keep this section focused in people in leadership position. The exact number of relevant people will vary based on the size of your business. For example, this could involve naming the CEO, CFO and CMO, or the managing director and his right hand in a smaller business.
You can provide an organisational chart in the appendices to make this easier for the reader to understand your exact organization.
Thorough profile
A detailed profile for each member of the management team is necessary and should include the following details:
Background information including their gender and nationality
Their educational background emphasizing any degrees or certifications that are relevant to their roles
Qualifications or accreditations that hold team members distinct in their particular industries
A rundown of all relevant job experience, both in the same sector/role or in other industries
Both hard and soft skills that each team member possesses which makes them an asset to the business
Details of how long they've been with the company
Visual assets
Incorporating visual aids, such as organizational charts and images of the management team members helps improve the readability of this section. 
These representations prove especially beneficial in situations like pitching sessions, where potential investors may have the opportunity to engage with the team face-to-face in the future.
Succession planning (if applicable)
Briefly describe your succession planning approach if your company has plans for future leadership transitions. 
Discuss how important individuals may leave their positions over time and how the business aims to replace them.
Startups only
If your business is a start-up, describe why the founders decided to start this business together, how long they've known each other, and what motivated them.
Some roles or positions may be vacant for startups or businesses that are still in the early stages of growth. It is crucial to discuss these positions and provide a staffing strategy in such situations.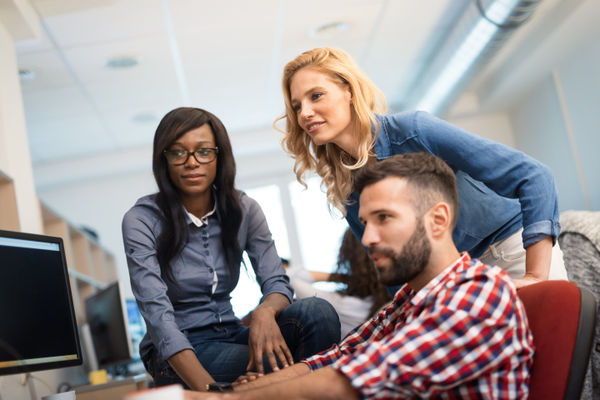 How long should the management section of your business plan be? 
As a general rule of thumb, 2 to 3 paragraphs per individual can be considered a good starting point. This recommendation may need to be modified depending on the size of your management team and the specific characteristics of your industry:
If your business has less than five people: each member of the management team is crucial. To showcase the team's trustworthiness in such situations, additional information about each member's background, credentials, and area of specialty is necessary.
A more concise approach may be acceptable in larger companies with a larger management team. In this case, concentrate on key executives and give a general picture of the leadership structure rather than going into excessive detail on each individual.
The nature of your industry can also define the level of detail required in the management section. In emerging industries or those with specialized technologies, the reader may not be familiar with all of the details and so it's important to explain how each team member contributes to the business.
In industries with strict rules and regulations - medical practice for example - your business plan's management section might need to focus more on the qualifications and experience of each team member. Mentioning their previous roles, especially if they were leaders in other organizations, can make your management section appear stronger and more effective.
Ensure a balance between providing enough detail and avoiding excessive elaboration (CVs can be included in appendix if necessary).
Example of management section in a business plan 
Below is an example of how the management section of your business plan might look like. As you can see, it precedes the products and services section.
The management section of a business plan outlines the organizational structure, key team members, their roles, responsibilities, and expertise, demonstrating the leadership and operational framework of the business.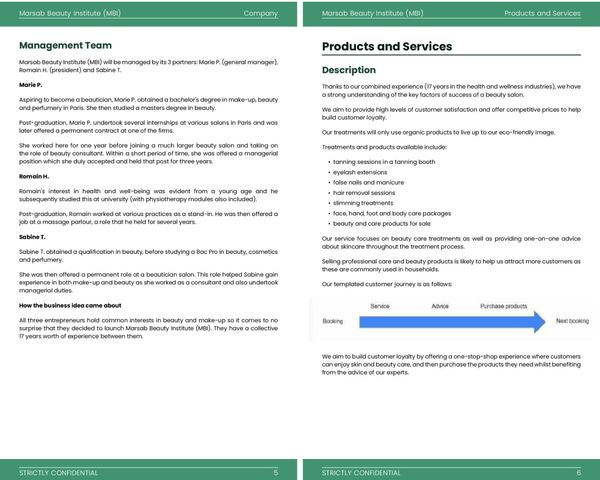 This example was taken from one of our business plan templates.
What tools should I use to write my business plan?
In this section, we will review three solutions for creating a business plan for your business: using Word and Excel, hiring a consultant to write the business plan, and utilizing an online business plan software.
Create your business plan using Word or Excel
This is the old-fashioned way of creating a business plan (1990s style) and using Word or Excel has both pros and cons.
On the one hand, using either of these two programs is cheap and they are widely available. 
However, creating an error-free financial forecast with Excel is only possible if you have expertise in accounting and financial modeling.
Because of that investors and lenders might not trust the accuracy of your forecast unless you have a degree in finance or accounting.
Also, writing a business plan using Word means starting from scratch and formatting the document yourself once written - a process that can be quite tedious - especially when the numbers change and you need to manually update all the tables and text.
Ultimately, it's up to the business owner to decide which program is right for them and whether they have the expertise or resources needed to make Excel work. 
Hire a consultant to write your business plan
Outsourcing your business plan to a consultant can be a viable option, but it also presents certain drawbacks. 
On the plus side, consultants are experienced in writing business plans and adept at creating financial forecasts without errors. Furthermore, hiring a consultant can save you time and allow you to focus on the day-to-day operations of your business.
However, hiring consultants is expensive: budget at least £1.5k ($2.0k) for a complete business plan, more if you need to make changes after the initial version (which happens frequently after the first meetings with lenders).
For these reasons, outsourcing the plan to a consultant or accountant should be considered carefully, weighing both the advantages and disadvantages of hiring outside help.
Ultimately, it may be the right decision for some businesses, while others may find it beneficial to write their own business plan using an online software.
Use an online business plan software for your business plan
Another alternative is to use online business plan software.
There are several advantages to using specialized software:
You are guided through the writing process by detailed instructions and examples for each part of the plan
You can be inspired by already written business plan templates
You can easily make your financial forecast by letting the software take care of the financial calculations for you without errors
You get a professional document, formatted and ready to be sent to your bank
The software will enable you to easily track your actual financial performance against your forecast and update your forecast as time goes by
If you're interested in using this type of solution, you can try our software for free by signing up here.
Conclusion
Whilst it's true that all investors aim to maximise profit, it's also important to remember that they probably won't finance a business if they are uneasy about the individuals running it. 
A well-written management section of your business is, therefore, critical in ensuring that your business plan is able to obtain funding and grow.
Also on The Business Plan Shop
Know someone who needs help writing up the management section of their business plan? Share this article with them and help them out!