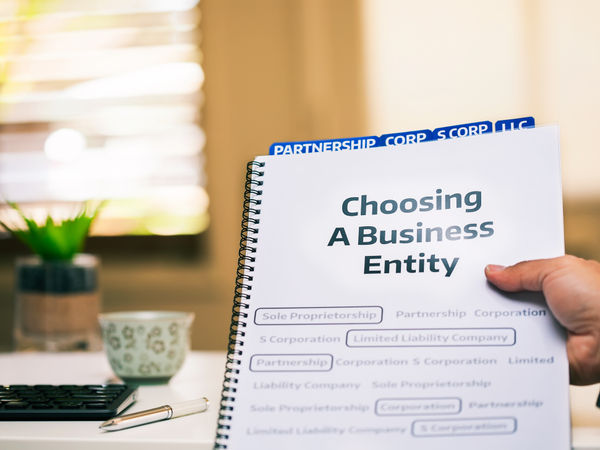 Business planning is vital to the success of any entrepreneur because it helps them secure funding and find competent business partners. The document itself contains a variety of key sections, including the presentation of the legal structure and ownership of the business.
This section details the legal structure of your business and helps interested parties such as lenders and investors understand who they will be doing business with if they decide to go ahead and finance your company.
In this guide, we'll look at the objective of the structure and ownership section, deepdive into the information you should include, and cover the ideal length. We'll also assess the tools that can help you write your business plan.
Ready? Let's get started!
What is the objective of the structure and ownership section of your business plan?
The objective of this section is to provide potential investors, lenders, and strategic partners with a clear and transparent view of your business's legal form, ownership distribution, and registration details. 
It aims to build credibility and trust by showcasing your commitment to openness and compliance with regulations. Let's take a look at some of the key objectives:
Communicate the legal form and registration details
You should explicitly state your business's legal form. For example, your business might be corporation, sole proprietorship, or limited liability company (LLC). 
Clearly explaining your chosen legal form helps stakeholders understand your entity's liability, taxation, and management implications.
It is also essential to disclose where your company is registered. This information is vital as it provides clarity on the jurisdiction under which your business operates. 
It also helps investors and lenders assess any legal and regulatory implications specific to the location of registration.
Identify shareholders
Potential investors and lenders need to know who owns the company and the percentage of ownership each party holds. 
By providing this information, you instill confidence in your business and help identify what needs to be verified as part of Know Your Customer (KYC) and Anti-Money Laundering (ALM) checks down the line.
Transparency is the cornerstone of credibility for businesses. By openly presenting the legal structure and ownership, you signal to potential investors that your business operates with integrity and adherence to regulations. 
Notably, anti-money laundering regulations require investors to verify the identity of all shareholders before committing funds. By providing a clear picture of the parties involved, you can facilitate this process and build trust with investors.
Venture capitalists (VC) firms and angel investors in particular, may have specific criteria such as location and ownership mandates governing the companies they can finance. Being transparent about your company's structure and ownership enables potential investors to assess whether your business aligns with their investment preferences and requirements.
What information should I include when presenting the legal structure and ownership of my company in my business plan?
The structure and ownership subsection arrives quite early in your business plan as it is the first part of the company section which is the second section of the document (after the executive summary) if you are following a standard business plan outline.
At this stage, the reader is still in the process of getting familiar with your business, and this section serves as a crucial foundation for potential investors and partners and helps them understand the core aspects of your business's structure.
Here's what you should include:
Company registration details and registered office address
Provide information about when and where your company was registered and its registration number. This enables readers to understand the jurisdiction under which your business is operating and helps verify its legal existence.
Also, mention the registration date to showcase the company's longevity or recent establishment.
Include the registered office address of your company. This is the official address where the company can be contacted, and legal notices can be served. Providing this address demonstrates your commitment to compliance and transparency.
The information above needs to repeated for each subsidiary or joint venture owned by your business in order to provide a clear map of the coporate structure.
Overview of ownership
Offer a concise overview of the ownership structure of the company. Identify the shareholders, and specify their ownership percentages or shares. 
If there are numerous shareholders, list individuals or entities owning 5% or more, and highlight those with a controlling interest in the company or on the board.
If the business is controlled by another business, such as a holding company for example, it is also useful to explain who controls that business as well.
Roles and responsibilities of shareholders
In case of multiple shareholders, explain their respective roles and responsibilities within the organization. 
Differentiate between passive investors, board members, and executive or non-executive directors. 
Shareholders' agreement (if applicable)
If the business plan is presented for investment purposes, it is useful to clarify if a shareholders' agreement is in place between the existing investors. 
This agreement outlines the rights and obligations of shareholders and adds an extra layer of legal protection for investors and shareholders.
Expertise of co-shareholders
Highlight any shareholders who contribute more than just financial capital to the company. 
If, for instance, a shareholder is an industry expert and brings valuable advice, contacts, and credibility, emphasize this aspect. 
Doing so demonstrates the added value these shareholders bring to the business.
Group or franchise structure
If your company operates as part of a group or franchise, provide this information for each individual company receiving funds. 
Clarify the relationship between the main company and the individual entities within the group and their respective legal structures.
Addressing geographical restrictions
If some investors have geographical restrictions on their investments, clearly indicate whether your company meets their eligibility criteria. 
This helps investors quickly assess whether your business aligns with their investment mandates or not.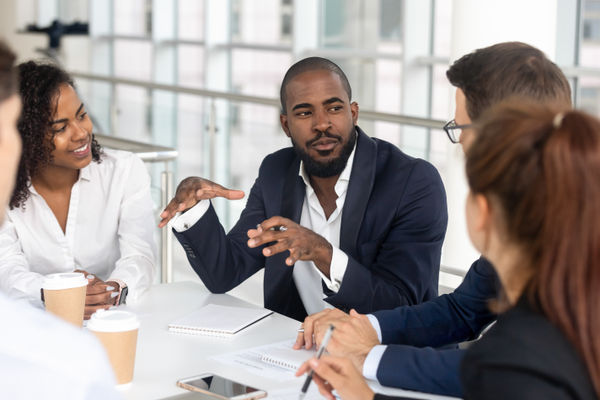 How long should the structure and ownership section of your business plan be? 
The length of your business plan's structure and ownership section requires a delicate balance. 
While a general rule of thumb suggests that it should be about 2 to 3 paragraphs, the actual length depends on several factors, including the complexity of your corporate structure and the number of shareholders involved.
The complexity of your corporate structure 
A concise presentation may be sufficient if your company's legal structure is relatively straightforward, with a single owner or a small number of co-founders. 
In such cases, aim to provide the necessary information without overwhelming the reader with unnecessary details. A paragraph or two may convey the key points effectively, ensuring clarity and brevity. 
However, if you have a complex business structure, aim to provide details about members who play a key role in business continuity and profitability. 
The number of shareholders involved
If your business involves multiple shareholders, each with significant ownership percentages or unique roles, you may need to dedicate more space to this section. 
Do this by providing a comprehensive breakdown of ownership distribution and outlining each shareholder's contributions. 
This may take up more space as you need to add additional information. However, if you have a pretty straightforward ownership structure, a paragraph or two will be sufficient enough.
Regardless of the complexity, striking the right balance between providing sufficient detail and avoiding excessive technical jargon is crucial. The structure and ownership section should be reader-friendly, allowing potential investors and stakeholders to understand the core aspects of your company without feeling overwhelmed by intricate legalities.
Repetition can dilute the impact of your message and unnecessarily lengthen the section. Ensure that you don't reiterate information that has already been covered in other parts of the business plan. Instead, focus on providing unique insights and details that enhance the reader's understanding of your corporate structure and ownership.
When crafting this section, prioritize the most critical points that investors or partners need to know about your company's structure and ownership. 
Focus on aspects that directly impact decision-making, such as the majority shareholder's influence, board composition, different classes of shares in issue, or any unique arrangements that set your business apart.
Example of structure and ownership section in a business plan 
Below is an example of what the structure and ownership section of your business plan might look like. As you can see, it is part of the overall company section and precedes the location and management team subsections.
The structure and ownership section of a business plan provides a detailed overview of how your company is organized and who holds ownership stakes in the business.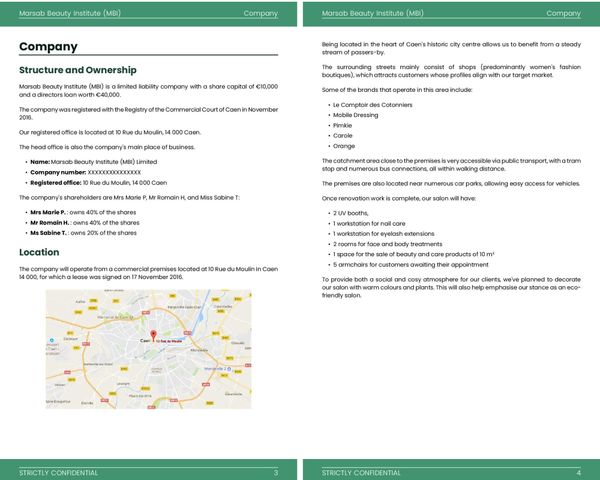 This example was taken from one of our business plan templates.
What tools should I use to write my business plan?
In this section, we will review three solutions for creating a business plan for your business: using Word and Excel, hiring a consultant to write the business plan, and utilizing an online business plan software.
Create your business plan using Word and Excel
This is the old-fashioned way of creating a business plan (1990s style) and using Word and Excel has both pros and cons.
On the one hand, using either of these two programs is cheap and they are widely available. 
However, creating an error-free financial forecast with Excel is only possible if you have expertise in accounting and financial modeling.
Because of that investors and lenders might not trust the accuracy of your forecast unless you have a degree in finance or accounting.
Also, writing a business plan using Word means starting from scratch and formatting the document yourself once written - a process that can be quite tedious - especially when the numbers change and you need to manually update all the tables and text.
Ultimately, it's up to the business owner to decide which program is right for them and whether they have the expertise or resources needed to make Excel work. 
Hire a consultant to write your business plan
Outsourcing your business plan to a consultant can be a viable option, but it also presents certain drawbacks. 
On the plus side, consultants are experienced in writing business plans and adept at creating financial forecasts without errors. Furthermore, hiring a consultant can save you time and allow you to focus on the day-to-day operations of your business.
However, hiring consultants is expensive: budget at least £1.5k ($2.0k) for a complete business plan, more if you need to make changes after the initial version (which happens frequently after the first meetings with lenders).
For these reasons, outsourcing the plan to a consultant or accountant should be considered carefully, weighing both the advantages and disadvantages of hiring outside help.
Ultimately, it may be the right decision for some businesses, while others may find it beneficial to write their own business plan using an online software.
Use an online business plan software for your business plan
Another alternative is to use online business plan software.
There are several advantages to using specialized software:
You are guided through the writing process by detailed instructions and examples for each part of the plan
You can be inspired by already written business plan templates
You can easily make your financial forecast by letting the software take care of the financial calculations for you without errors
You get a professional document, formatted and ready to be sent to your bank
The software will enable you to easily track your actual financial performance against your forecast and update your forecast as time goes by
If you're interested in using this type of solution, you can try our software for free by signing up here.
Conclusion
To sum it up, a well-written structure and ownership subsection is key to ensuring that the reader is clear on who controls the business, and whether or not it fits their investment criterias.
Also on The Business Plan Shop
Know someone who needs help writing-up their business plan? Share this article with them and help them out!