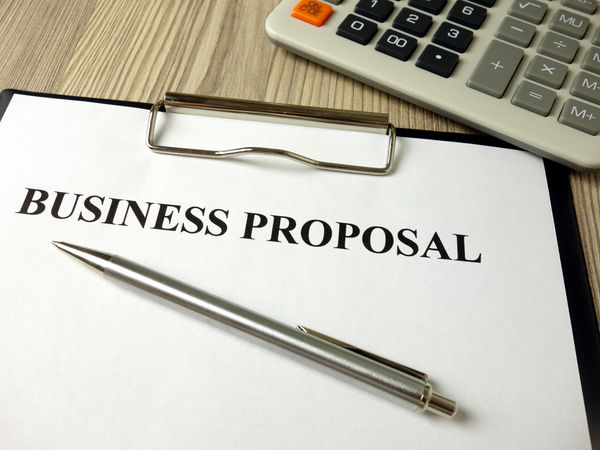 Despite the terms being close, business plans and business proposals are two very different things. Their objectives, structure, and content differ vastly.
This guide helps you decipher all of the key differences between the two documents whilst highlighting some of the similarities that cause some entrepreneurs to confuse them. It also outlines what tools you should use to create either type of document. Ready? Let's get started!
What is a business plan?
A business plan is a document providing detailed information about your business and its objectives for the years to come (usually 3-5 years).
To keep it short and simple, a business plan consists of two parts:
A financial forecast which provides information about the expected growth and profitability of your business, your potential funding requirements, and cash flow projections.
A written part which provides the context and details needed to assess the relevance of the forecast: company overview, description of products and services, market analysis, strategy, operations, etc.
Formal business plans are usually written: to secure financing, to get buy-in from stakeholders (board members, investors, business partners) on the plan of action for the coming years, to convince suppliers to do business with the company, or to communicate the company's vision to staff members.
Financial savvy businesses regularly track their actual financial performance against the forecast included in their business plan and re-assess their progress against what was planned, and update their plans as needed.
What is a business proposal?
Business proposals have a completely different objective to business plans: their goal is to convince prospective buyers to buy products or services from your company.
They focus on what the company is offering and how it meets client needs. They include details of products and services offered, including engineering schematics, if applicable, service staff, and other details as or if requested by potential buyers.
Types of business proposals include:
Request for Information (RFI)
Request for Proposal (RFP)
Request for Quotation (RFQ)
And invitation for Bid (IFB)
All of these reflect various stages of a proposal and contain information relevant to that stage. The RFQ, for example, covers the pricing factor for the product.
Business proposals can be solicited or unsolicited:
Solicited proposals involve companies requesting other businesses to submit their proposal (often as part of a tender) and then a decision is made as to who to go with,
Unsolicited proposals, however, are sent by the selling company to potential buyers.
Business plan vs. business proposal: what do they have in common?
While they are both different concepts, there are some similarities between the two. These include:
Decision-making tools
Business plans and business proposals are both used as decision-making tools. They provide essential information regarding business operations, and this is used to make important decisions about the business.
For example, a business plan may help a potential investor decide if they want to invest in their business. Similarly, business proposals help clients decide whether or not they are interested in a particular product or service to help meet their business needs.
Intended to convince the audience
Since both are decision-making tools, their primary purpose is to convince the reader to make a particular decision. This decision often relates to the audience's involvement with the business, for example, as an investor, supplier, or buyer.
Both types of documents are intended for external use - meaning they are presented to stakeholders to convince them that the business is worth "getting involved in".
Cover business strategy
Both documents cover specific elements of a business and as a result discuss strategy in one way or another.
A business plan, for example, explains how a business is set up, how it plans to maintain operations and create revenue streams.
A proposal often focuses on how buying the product or services will help the buyer achieve its on strategy.
Business plan vs. business proposal: what are the differences?
The terms may sound close, but the two documents are very different in application. Here are a few key differences:
One-time use vs. long-term use
Business proposals are intended to be used once as they are created in response to one-time requests or for a single proposal to a potential buyer.
Business plans, however, are used to monitor business performance, and its forecasts are closely followed and regularly updated to ensure that the business is on track to achieve its goals.
Timing differences
The two types of documents are created for different purposes at different times. A business proposal is likely made at a time when a business is looking to expand by adding to its clientele.
A business plan, on the other hand, is often first drafted before a business is even started, as it provides direction for how the business should operate. And then regularly updated every couple months.
Length differences
Whilst business plans usually span between 15 and 30 pages, business proposals vary in length, based on what information the client has requested.
10 pages is usually a good starting point for a business proposal and not many will eclipse this number. This means that a business proposal has fewer pages than a business plan, which makes sense because the latter covers the entire business strategy.
Content variations
The two documents vary greatly in the kind of information that is included in them.
A business proposal, will focus on the fit between the product or service being pitched and the buyers requirements, and the return on investment for the buyer. Based on the requested specifications, the business proposal may go into deep detail regarding product schematics.
A business plan is higher level as it encompasses the business operations. It will typically include a full set of financial statements, as well as forecasts. Such information is typically absent from a proposal, which may, at most, include information regarding product manufacturing costs, pricing, and return on investment for the buyer.
Different audiences
Business plans and business proposals are intended for different audiences. Business plans are often shared with potential suppliers, investors, lenders, or even key hires, to give them a sense of what the business is about.
On the other hand, a business proposal is meant for potential customers to convince them to engage in business with that organization.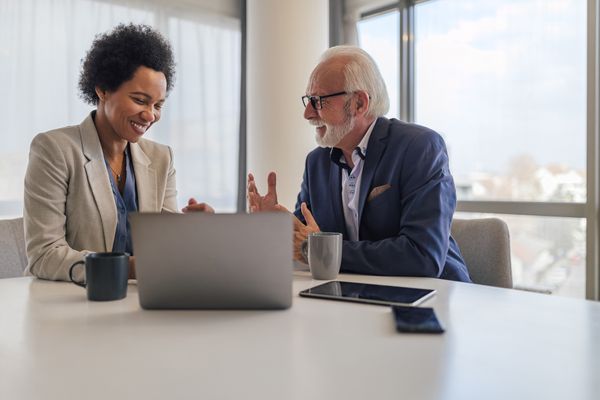 What tools can you use to write a business plan?
In this section, we will review three solutions for writing a professional business plan:
Using Word and Excel
Hiring a consultant to write your business plan
Utilizing an online business plan software
Create your business plan using Word or Excel
Writing a business plan using Word or Excel has both pros and cons. On the one hand, using either of these two programs is cheap and easy to learn.
However, using Word means starting from scratch and formatting the document yourself once written - a process that can be quite tedious. There are also no templates or examples to guide you through each section.
Creating an accurate financial forecast with Excel is also impossible for a business owner without expertise in accounting and financial modeling. And as a result, investors and lenders are unlikely to trust the accuracy of your forecast.
Ultimately, it's up to you to decide which program is right for you and whether you have the expertise or resources needed to make Excel work.
Hire a consultant to write your business plan
Outsourcing a business plan to a consultant or accountant is another potential solution.
Consultants are used to writing business plans, and accountants are good at creating financial forecasts without errors.
This means that they will be able to create an effective business plan with accurate financial estimates without much effort.
However, accountants often lack the industry expertise to accurately forecast sales, and hiring either consultants or accountants will be expensive.
You probably need to budget at least £1.5k ($2.0k) for a complete business plan, more if you need to make changes after the initial version (which happens frequently after the initial meetings with lenders).
For these reasons, outsourcing your business plan to a consultant or accountant should be considered carefully, weighing both the advantages and disadvantages of hiring outside help.
Ultimately, it may be the right decision for some businesses, while others may find it beneficial to write their own business plan using an online software.
Use an online business plan software for your business plan
Another alternative is to use online business plan software. There are several advantages to using specialized software:
You are guided through the writing process by detailed instructions and examples for each part of the plan
You can be inspired by already written business plan templates
You can easily make your financial forecast by letting the software take care of the financial calculations for you without errors
You get a professional document, formatted and ready to be sent to your bank
The software will enable you to easily track your actual financial performance against your forecast and update your forecast as time goes by
If you're interested in using this type of solution, you can try our software for free by signing up here.
What tools can you use to write a business proposal?
Simple software such as Word or Powerpoint can be used to create a business proposal.
You could use pre-made templates to create your own proposal, using the layout and content as a guide to what you should and should not include in the proposal.
For solicited proposals in particular, client requirements are the most important attribute. A well-written proposal will cover what the client has requested in-depth and that information will usually be prioritized in the table of contents. You could then move onto other aspects that may not have been specifically requested but that you feel are important to share.
Specialist proposal software can also be used. You can find a list in this article from Hubspot. The main benefit of using proposal software is that they usually integrate directly in your CRM and include eSignature technology making the overall sales process easier and faster.
Also on The Business Plan Shop
Know someone confused about the difference between business plan and business proposal? Share this article and help them out!