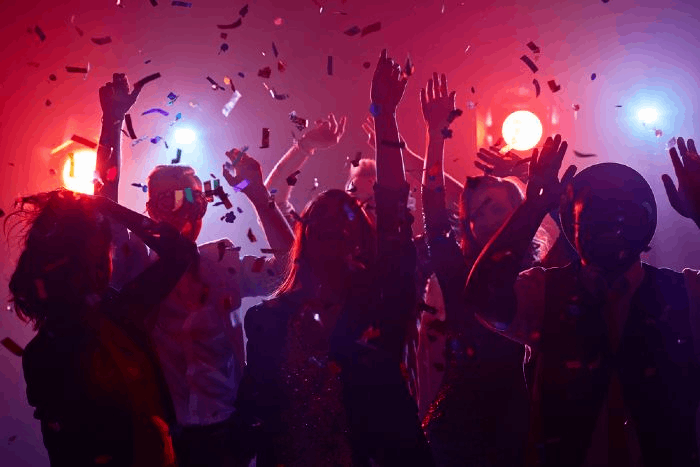 Are you a frequent party-goer who's always been fascinated by the elusive and exciting world of clubbing? If so, you may have long dreamed of buying a nightclub so you can run your own business.
Contrary to popular belief, buying over an existing place of business isn't necessarily any easier than setting up your own nightclub. There are many pitfalls to watch out for and key pieces of information to understand before being able to turn your acquisition into a success.
In this guide, you'll find the essential steps involved in buying a nightclub. From studying its location and competition to analysing its financial performance and writing a business plan, each element is explained in detail to help lead you down the path of buying a nightclub.
Studying the nightclub's location and competition
Before buying over a nightclub successfully, it's important to carry out a careful study of where it's located. Ask yourself:
Whether it's accessible via public transport or by car. For example, does it have a car park? Is there a shuttle bus service operating between bars in the city?
Is it in a residential area? If so, how can you avoid noise complaints from local residents?
Can it be seen easily from the street or will you have to set up a slick marketing campaign to promote it?
Now it's time to scope out the competition. Are there any nightclubs near the one you want to buy?
If not, you should be able to retain the club's market share without difficulty. If, on the other hand, there are lots of bars and other clubs nearby, the battle for top market share will undoubtedly be fiercer.
It's important to ensure that demand is proportional to supply and there are not one or more clubs lying empty at weekends (especially the one you plan to buy) because of a severe lack of keen club-goers in the area.
You shouldn't necessarily view nearby nightclubs as a major threat, though – as it may be a sign that you're situated in an area renowned for its buzzing nightlife and where your potential customers flock to switch from club to club on the weekends.
Assessing the quality of the premises and equipment before buying a nightclub
When you buy a nightclub, many important elements need to be taken into account, including the state of the premises.
Check first that its surface area is suitable for business, especially when it comes to how many people you can accommodate. Safety standards are very strict and if it's under a certain number of square feet, there will be limits as to the maximum number of customers you can legally host at one time.
You must also follow all regulations regarding safety features such as emergency exits and fire extinguishers. Before buying the nightclub, ask yourself whether any work is required to make sure it adheres to these standards. If so, quantify them and use these costs as leverage when negotiating the selling price.
Finally, before buying a nightclub, you should check the quality of the existing equipment, particularly the sound equipment, the layout of the space, and any furniture.
Getting to know the nightclub's clientele
Buying a nightclub also involves a thorough study of what it has to offer and its clientele. It is, of course, preferable to purchase a nightclub with a concept and market positioning already quite similar to your own vision.
By radically changing the concept (which is always a possibility, albeit, riskier), you would probably drive away from its existing regulars and, therefore, have to find a new set of customers attracted to what you're offering. So to make things easier for yourself, it makes sense to first identify the offer and customer base of the nightclub you want to buy over, to check that it's in line with your own desired market positioning.
To do so, you'll have to ask yourself the following questions:
Is it a regular or occasional customer base?
Which age groups are most prominent (students, young professionals, or older clubbers?)
What type of music is most popular? Does the club have a strict dress code?
During which season is the nightclub most popular? During the week? On weekends? On vacations? Summer or winter?
Are the premises used for other activities outside the club's opening hours (such as dance classes or private events such as weddings, company parties, etc?)
The changes in attendance may be particularly marked for nightclubs located in seasonal places such as seaside or ski resorts.
Ask yourself about how much money each individual source of income brings in, such as entrance fees, drinks, and the coat closet.
You should also familiarise yourself with the average spend per customer and identify growth levers to increase revenues, such as:
Launching new services (such as a private cab service that picks customers up and drops them home)
Offering new products (like exclusive cocktails)
Setting up subscriptions (including membership cards or season tickets for exclusive events)
Selling merchandise (such as hats or t-shirts bearing the club's logo)
Evaluating the nightclub's existing staff is also important. You should ask yourself:
What is the size of the team?
Is it sufficient for your own operation or will you have to hire more people?
Have they received the requisite training? Or is additional recruitment required?
Are they willing to continue working with you?
Does the existing team seem like a suitable fit for your club?
Also look closely at the staff turnover rate, which is often high in this type of trade. A certain level of continuity is a plus because it means less time hiring and training new recruits. Moreover, high turnover often indicates structural difficulties within the business and management. Therefore, take particular care when assessing this.

Checking out the nightclub's current suppliers
As with any business takeover, when buying a nightclub, it's important to check out the company's current suppliers by asking:
Who are they? Is the current manager satisfied with them?
What are the commercial terms that bind you to them? Are they right for you?
What are the supply frequencies?
Would it be possible to renegotiate prices or change the commercial terms and receive different products than those supplied so far?
Examining the financial performance when buying a nightclub
Before jumping to buy the very first nightclub that meets your expectations in terms of location, price, and concept, it's absolutely essential to conduct a thorough analysis of its historical financial performance.
Buying a nightclub requires an analysis of the existing business's turnover, including how much it has made over the last three years, and whether its evolution has been positive or negative – and, most importantly, whether it has been financially sound.
You also need to evaluate the nightclub's profitability. You should know whether the purchase price of the stock (especially alcohol) is stable or whether it's likely to fluctuate in the future. If stock prices are likely to go up, ask yourself:
How much could be lost?
What impact could this have on the club's gross margin?
Will you have to compensate with an increase in drink prices?
Will this have an impact on customer consumption habits?
Also, assess the existing payroll costs and whether they are under control.
Then look at the EBITDA. Is it positive? Have you noticed an increase or decrease over the last few years?
Next, look at the working capital requirement and determine the amount of cash tied up. How could you possibly reduce it? Did the former manager set up an efficient storage and procurement policy, or do you need to review everything and start from scratch?
Finally, check out the operating cash flow. Ask yourself whether the nightclub is generating positive cash flow and if it's sufficient to meet your financial commitments in the coming years (equipment renewal, loan repayments, etc.).
Writing a business plan to buy a nightclub
Once you've completed all the steps above, you'll need to start writing the nightclub's business plan.
The business plan is a crucial document for any entrepreneur who wants to launch or buy an existing business. It compels him or her to check out each detail of their future venture.
It will enable you to evaluate your initial funding requirement as accurately as possible, i.e. the amount of money needed to buy the nightclub.
The financial forecast enables you to verify, at least theoretically, whether your venture is financially viable. The following tables help paint this picture:
The projected income statement
The projected cash flow
The projected balance sheet
The calculation of the break-even point
The business plan is, therefore, essential when it comes to giving you and your team a clearer picture of where the project is going.
Besides that, the business plan is the document with which you will try to attract funding from your bank or investors. A solid business plan will be able to convince potential financial partners of the merits of your project and encourage them to support your venture, whether they be banks, angel investors, or public bodies.
A business plan consists of two sections:
A written part that presents, in detail, your project, the team, your business strategy, and your medium-term objectives.
A financial forecast that aims to highlight the expected profitability of the project and the need for initial financing.
It is not necessarily easy to write a business plan, especially if you have never done one before and aren't an accounting wiz. If the idea of writing your own business plan makes you feel nervous, there are several options available to you. One is using online business plan software, such as the one we offer.
There are several advantages to using business plan software:
You are guided through the writing process by detailed instructions and examples for each part of the plan.
You can be inspired by already written business plan templates
You can easily make your financial forecast by letting the software take care of the calculations and financial aspects for you.
You get a professional document, formatted and ready to be sent to your bank or investors.
If you are interested in this type of solution, you can try our business plan software for free by clicking here.
Securing the financing to buy your nightclub
The price of buying a nightclub is anything but cheap. Luckily for you, there are several financing solutions out there.
First of all, estimate how much of your own personal savings you can devote to the project. Even if it's a modest amount, you shouldn't neglect this step. Dipping into your own pocket to fund part of the project will reassure your financial partners of the seriousness of your involvement and your motivation to keep it running successfully.
You can then turn to banks to obtain a business loan to finance part of the equipment.
Don't forget also the state aid available to individuals for launching or taking over existing businesses. Find out about the aid you're entitled to at a state level as well as at the level of your region, department, or municipality. These aids can provide you with financial support by allowing you to benefit from tax credits, reduction of costs, or loan facilities.
Analysing the seller's motivations
Before diving headfirst into buying a nightclub, you must also analyse the current owner's motivations for selling the club in the first place, and revise the clauses within the sale contract.
The current owner should be selling for legitimate, personal reasons such as retirement or a change in careers, and not just because they anticipate a deterioration in the nightclub's profitability.
As far as the sale contract is concerned, it's a very technical document which, to be valid and binding, must include specific elements. Therefore, we recommend that you read through the contract with the help of a lawyer who will be able to provide the best advice possible.
Our guide is coming to an end, we hope it's helped you better understand the steps involved in buying a nightclub. If you have any further questions or queries related to the sale of a nightclub, please don't hesitate to get in touch.
Also on The Business Plan Shop
Know someone who might be interested in buying a nightclub? Share this article with them in just one click!