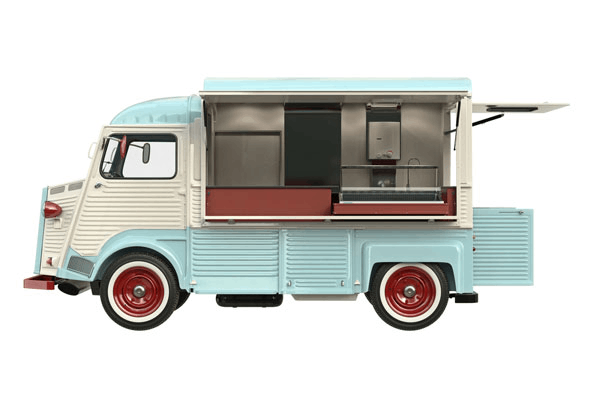 Do you have a passion for food and a penchant for travel and adventure? Then starting a food truck might just be the perfect entrepreneurial pursuit.
As with any start-up, however, preparation is key when it comes to turning your dream venture into a reality.
Whether it's from a legal, administrative or financial standpoint, the path to opening a food truck can quickly become quite the obstacle course.
To help you along the way, we've put together a series of guides to start a food truck to help you lift your business off the ground (and on to the open road) smoothly.
How to start a food truck, step by step
As with any other business, starting a food truck requires you to ask yourself several questions before its launch.
That's why in the first of our guides to start a food truck, we give you an overview of the steps involved in setting up your business. From carrying out market research to creating a marketing plan and writing the all-important business plan, gather all the insider information in our guide on how to open a food truck.
Writing the business plan for a food truck
While many food trucks enjoy high high levels of success, the fact that most food trucks make the majority of their turnover at lunchtime (and very much have to relinquish much control of their day-to-day operation over to the weather), mean that entering the market can be tricky when starting a food truck.
This is why writing a business plan before you launch is essential, as it enables you to double check the financial viability of your business model and attract funding from investors, too.
To help you structure your plan and understand the sections that make up a perfect business plan, we have written this guide explaining the ins and outs of developing a business plan for a food truck.
Once you've read the article above, we suggest you follow it up with our food truck business plan template. This will show you what a business plan should look like once completed, and provide inspiration to help you set out the vision to start your own food truck.
Assess the turnover of your food truck
The market research, marketing strategy, and business plan are essential steps when it comes to launching a food truck. But no business start-up will be complete until you estimate the potential turnover of your food truck.
To find out more about how to create an accurate sales forecast for a food truck, check out our guide here.
We hope these guides to start a food truck are useful in providing you with all the need-to-know information before launching your business. If you have any questions or queries at all, please don't hesitate to get in touch with our team.
Also on The Business Plan Shop:
Know someone who's considering launching their own food truck? Share these practical guides to start a food truck with the click of a mouse!