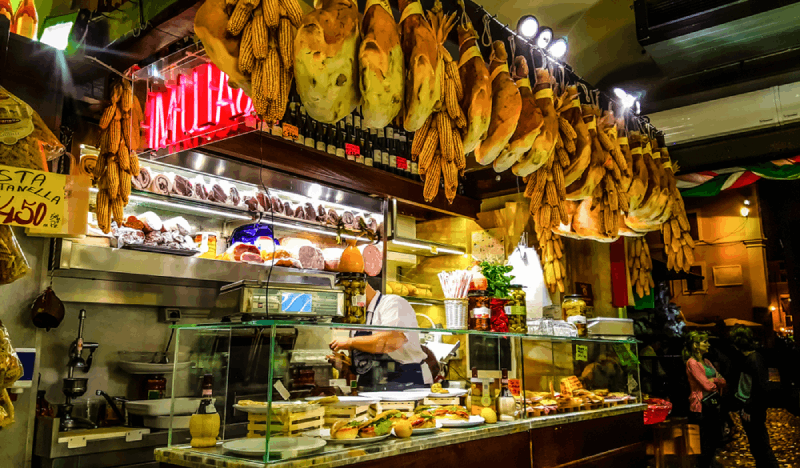 Lovers of gourmet sandwiches rejoice at the sight of a deli. Between saucisson, Parma ham, pickles and cheese, what else could a sandwich fan ask for? As one of their aficionados, you've decided now is the right time to start a deli and we're here to help you along the way.
With our top guides to start a deli, we'll cover every aspect of the business to help you navigate the challenges you might come across whilst launching your business.

How to open a deli
Many questions might arise when opening a deli, and you might not find all your answers in one go. That's why we've put together a complete guide to lead you through the process. Between market research, finding a location or putting together a business plan, we've detailed each step to make it easier for you.
Make sure you have everything you need to start off the right foot with all you need to know about how to open a deli.
How to start a deli with no money
As much as you want your dream to come true, it might sometimes be difficult to gather the funds to launch your business, but it doesn't mean it's impossible.
In this guide, we aim to help you understand how to open a deli with no money and all the possibilities available for it. Don't give up on your dream and have a look at our guide instead!
Tips for writing the business plan of a deli
Like in any business venture, having a business plan to convince the bank or potential investors is an essential part of the journey, but it can sometimes be a challenging step for entrepreneurs. No wonder why some come to dread it!
With our guide to writing a business plan for a deli, no need to worry about it as it will ensure you check every detail and avoid any pitfalls for your project.
Deli business plan template
If you're not sure about the correct way to put together a business plan, no need to worry, we've got you covered!
Our team took the time to write a deli business plan template that includes a complete financial forecast and well-presented document for you to get inspiration from, or why not tailor it to your project and send it directly to potential investors? Nothing can stop you with our template.
That's all for now, but we hope these guides will give a spring to your step when starting your deli business!
Also on The Business Plan Shop
Do you know someone who's interested in starting a tea room? Share this article with them!