How to create a financial forecast for a fishmonger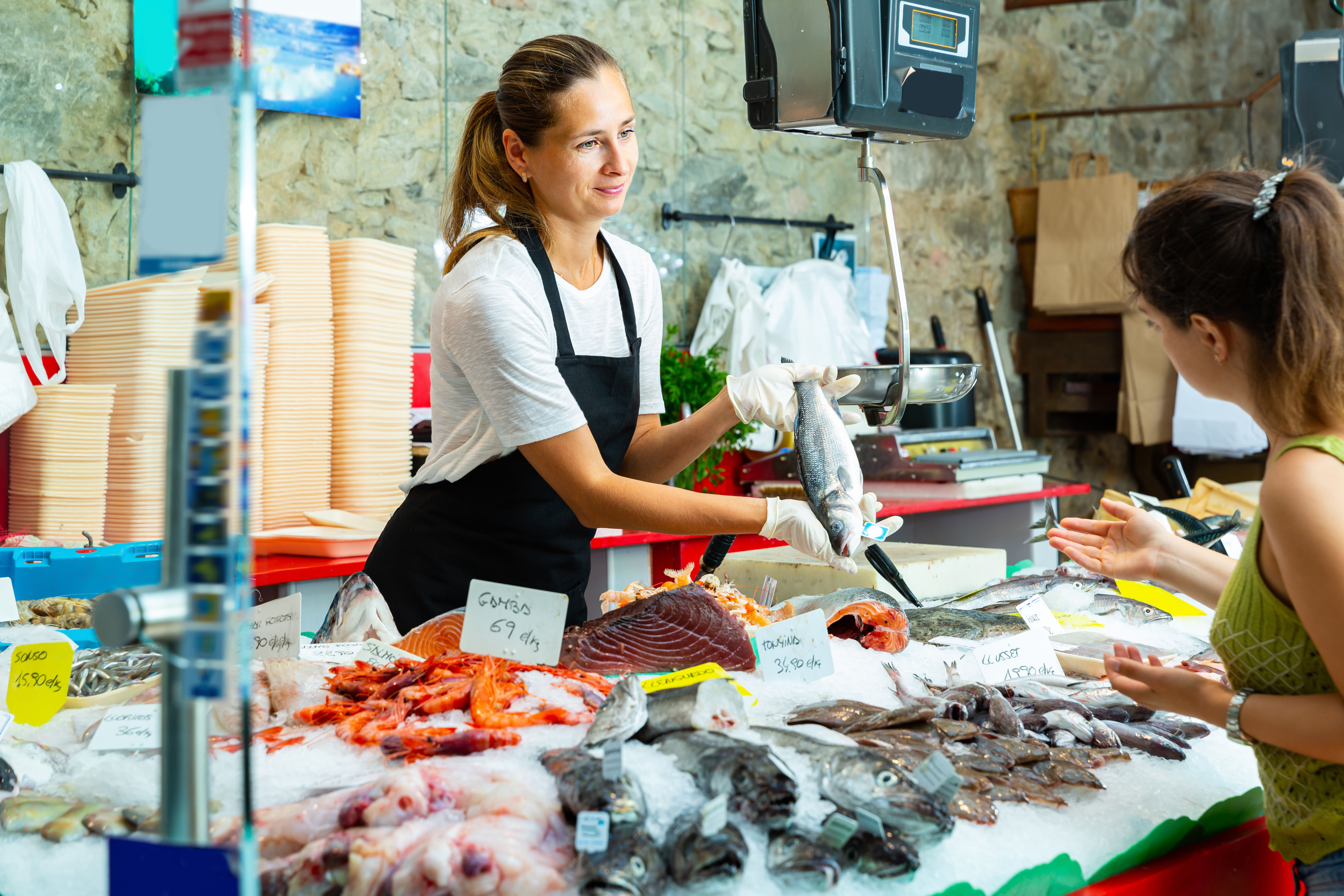 Whether you're opening a new fishmonger, taking over a fishmonger business, or re-vamping your own, developing its financial forecast is a fundamental step.
If you feel overwhelmed at the thought of putting together a fishmonger's financial forecast then don't worry, as you'll find everything you need to know about creating a financial forecast in this guide.
We'll cover everything from the main objectives of a financial forecast and the data that's required to make it work, to the tables that compose it and the tools that will help you create your own. Let's get started!
Why make a financial forecast for a fishmonger?
Creating a financial forecast is the best way to steer the development of your fishmonger and ensure that it can be financially viable in the years to come.
A financial forecast for a fishmonger makes you look at your business in detail - from income, to operating costs and investments, to evaluate its expected profitability and identify any gaps where you'll need funding.
It also allows you to plan potential investments, such as an expansion further on down the line.
It's important to remember that your fishmonger's financial forecast will be essential when you're looking for financing. You can be 100% certain that a banker or investor will ask you for these numbers when presenting your project, so make sure they're set out accurately and attractively.

What information is needed to draw up a fishmonger financial forecast?
You'll need a significant amount of data to set out a realistic financial forecast for your fishmonger.

First of all, you will have to carry out market research for a fishmonger to estimate:
The average budget of the fishmonger's customers per week
The frequency of visits per day and the average length of stay
The number of potential customers in the local market
The market positioning of competing fishmongers and supermarkets
Your market analysis will also consider the marketing strategy you need to put in place to get your fishmonger's name out there. Whether you set up your own website or pay people to hand out flyers on the street, these promotional costs will need to be included in your budget.
Finally, you will also need to draw up a precise list of the resources needed to keep the fishmonger running on a day-to-day basis. Between staff, insurance and food licenses, it's important to ensure these are all accounted for if you want to create a budget that's as close to reality as possible
Let's now take a closer look at the elements that make up a fishmonger's financial forecast.
The sales forecast for a fishmonger
When creating your fishmonger financial forecast, the first thing you should do is set out a sales forecast.
To do so accurately, you'll have to rely on the data collected in your market research, or if you're running an existing fishmonger, the historical data of the business.
Your turnover will essentially depend on these variables:
The average price per kilo of each fish fillet and seafood
The average number of customers welcomed per day
The average number of items purchased by customers
You will also need to estimate the revenues generated from additional products including soup, bread or ready-meals if you offer them.
The overhead costs required to operate a fishmonger
The next step is to estimate the expenses needed to run your fishmonger on a day-to-day basis.
These will vary based on the location and size of your business. But your fishmonger's overheads should include the following items at a minimum:
Rent
Staff
Water and electricity
Insurance
Security system
Taxes
Bank/card procesing fees
This list is, of course, not exhaustive, and you'll have to adapt it according to the type of fishmonger. A huge shop won't have the same level of expenditure as a small market stand, for example.
What investments are needed for a fishmonger?
You'll also need to include the investments required for its creation or development within your fishmonger financial forecast.
For a fishmonger, these will generally include:
Purchase of equipment, including a chilled glass display cabinet
Purchase of the premises (or security deposit if you rent)
Refurbishment or fitting to arrange the layout of the fish prepping area and the sales area
Again, this list must be adjusted according to the size of your fishmonger.
Tables that define the financial forecast for a fishmonger
Now let's have a look at the main output tables of your fishmonger's financial forecast.
The profit & loss statement
The profit & loss statement gives you a clear picture of your business' expected growth over the first three to five years, and whether it's likely to be profitable or not.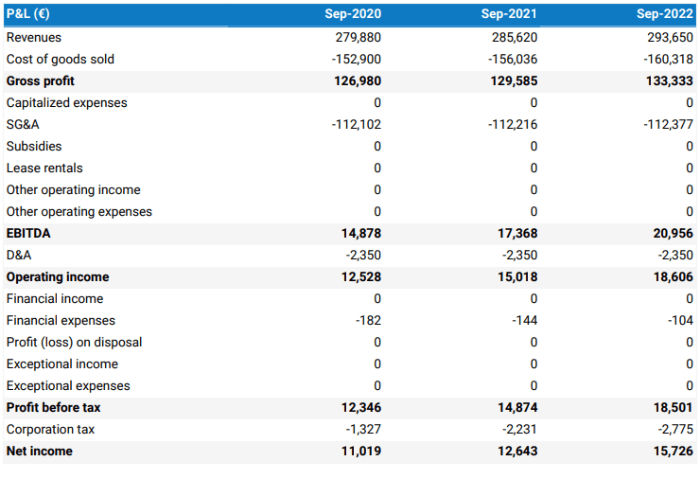 The projected balance sheet
Thanks to the projected balance sheet, you're able to observe the value of your business's assets at the end of each year. It details what the company owns (referred to as its assets), its equity, and its debts (otherwise known as liabilities).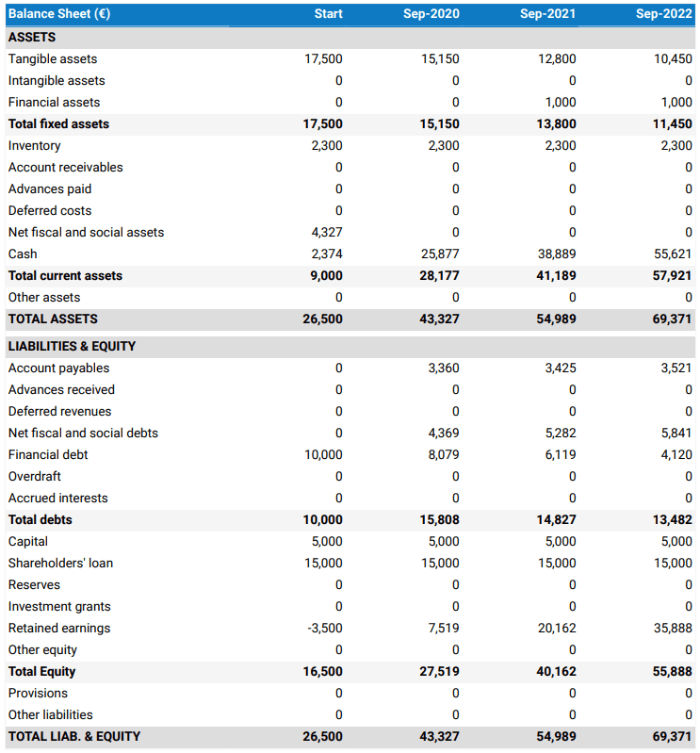 The projected cash flow statement
The projected cash flow statement gives you a detailed breakdown of the cash generated and spent by your fishmonger and will help ensure that you have sufficient cash flow to repay any loans, keep your equipment in good condition, and deal with any unforeseen events.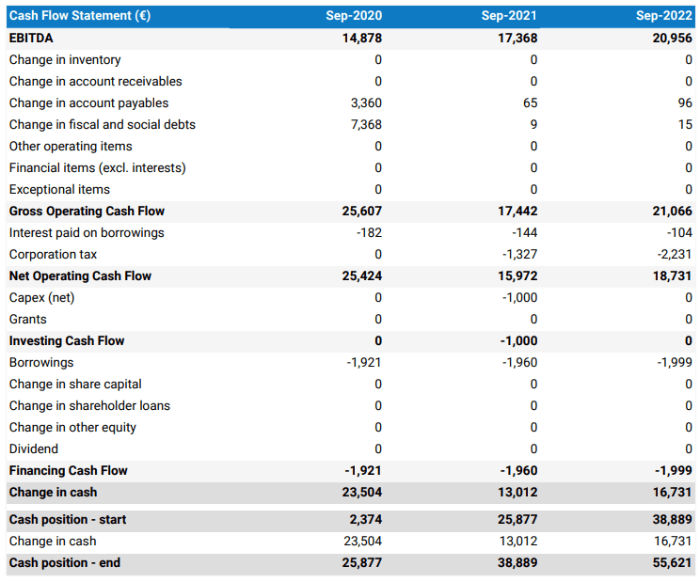 Which tool should you use to create your fishmonger's financial forecast?
If you've never created a financial forecast before, it may sound fairly daunting, but the good news is that there are several ways to set up your fishmonger's financial forecast.
Use a spreadsheet program such as Excel or Google Sheets
If you have a solid background in accounting or advanced knowledge of financial modeling, using spreadsheet software like Excel or Google Sheets is a cheap solution for creating a financial forecast.
However, using a spreadsheet can become a pretty time-consuming task, and, if you aren't used to using Excel for financial modeling, can't protect you from possible (and quite frankly, inevitable) calculation errors.
Calling in a consultant or chartered accountant
Enlisting the help of a consultant or accountant will let you obtain accurate figures from a professional point of view for your fishmonger financial forecast.
The downside of this solution is its cost, however, as obtaining a simple financial forecast over three years (including a balance sheet, income statement, and cash flow statement) is likely to set you back around £700 or $1,000.
If you opt for this solution, make sure the accountant has prior knowledge of the fishmonger industry, so that they can challenge your figures and offer insights.
Using online forecasting software
The final option available to you is to use online forecasting software.
This offers you the following advantages:
You can easily make your financial projections, letting the software take care of the calculations
You have access to complete financial forecast templates
You get a complete financial forecast ready to be sent to your bank
You can track your forecast against your accounting data to check you're on track, and adjust if needed
If you are interested in this type of solution, you can try our forecasting software for free by signing up here.
Be inspired by our financial forecast template
Whether you are just starting out or already have your own business, we have created a business plan template for a fishmonger to help you identify the main costs and understand the approach to take to estimate its turnover.

Our fishmonger business plan example contains both the financial forecast and a written part that presents, in detail, the business, the team, the strategy, and the medium-term objectives.
If you're not sure where to start, our business plan template for a fishmonger will help you along the way. You can download it in Word or PDF format, or by loading it directly into our software to adapt it to your project.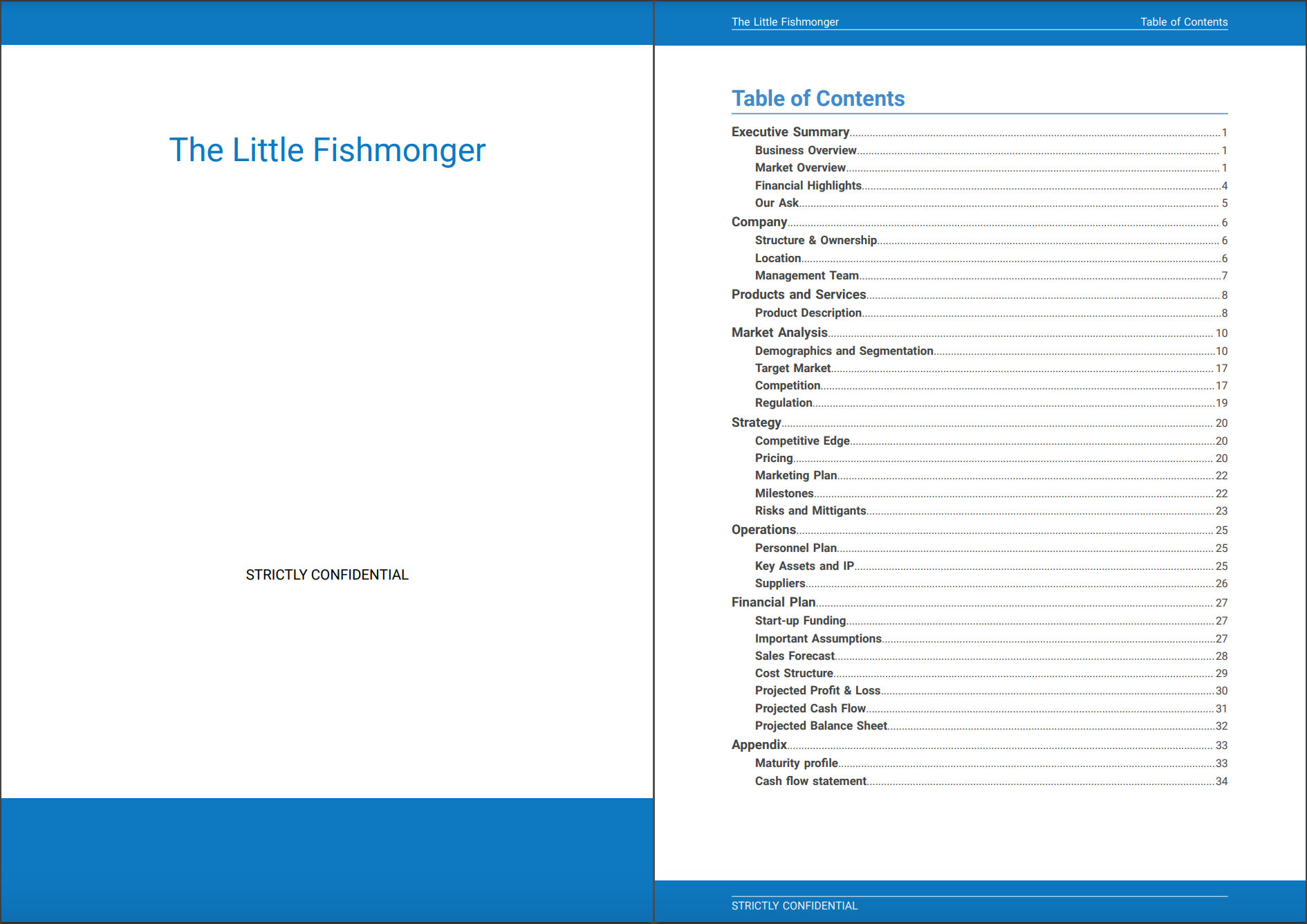 We hope that this guide helped you to see more clearly what needs to be done to create the financial forecast for a fishmonger. Don't hesitate to contact us if you have any questions!
Also on The Business Plan Shop
Think this article could be of interest to someone you know? Share it with just one click!