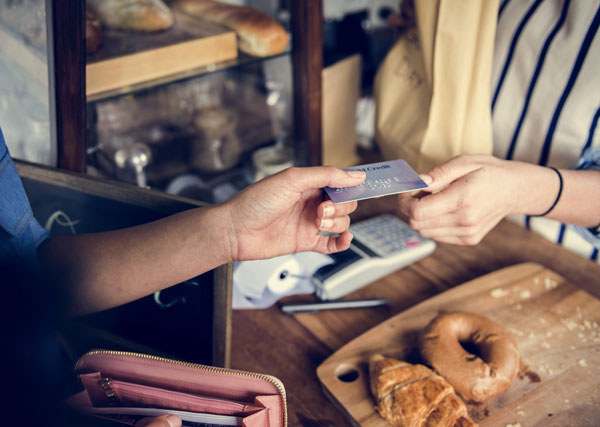 Whether you're the manager or owner of a bakery, your main objective will be the same: to enhance its profitability.
The world of profit margins is a tricky one to navigate, but the good news is that there are multiple levers that you can mobilize to improve your profitability.
To help you along the way, we've created this guide to share our top tips on optimizing the profitability of your bakery.
Controlling the main expenses to enhance your bakery's profitability
Keeping your bakery payroll under control
By payroll, we mean all expenses directly related to staffing costs.
With payroll costs generally making up more than 30% of the cost price of one of your baked products, it's the first factor that can weaken your bakery's profitability. So it's important to be particularly careful when tracking this expense.
Regulating this expense requires a solid team structure within your business, that ensures the benefits generated by staff outweigh their costs. A good starting point for this would be to compare daily salary costs with the shop's daily revenue.
This will allow you to identify possible inconsistencies in working hours (such as whether there's too many staff on quiet days and vice versa) and make adjustments accordingly to enhance your bakery's profitability.
A simple and effective way to perform this analysis is to calculate the hourly cost (taking into account the social contributions) for each employee and multiply it by their daily working hours. You then only have to compare this figure with the amount of daily income.
Controlling purchases and the use of raw materials
In bakeries, raw materials generally make up about 25% of the cost of a product.
Managing raw material expenses is probably one of the easiest tasks. Here, you can use the following tactics:
Optimizing your products' recipes to control their material costs (we will come back to this point a little later in this article).
Optimizing production quantities to limit waste due to unsold products. To do so, you can think about establishing different production quotas for each day of the week.
Buying stock in larger quantities to benefit from better prices - will depend on the storage capacity of your bakery.
Finally, shop around to find different suppliers at lower prices.
Keep an eye on your overheads
Overheads are your company's administrative, commercial, and payroll expenses. They are essential for your bakery's profitability.
Generally, it's estimated that overhead costs make up 15 to 20% of the cost of a baked product.
Controlling these cost items is therefore very important when it comes to boosting the profitability of your bakery.
The most effective way to do this is by listing all your expenses, in order of cost, to identify those that seem unnecessary and could be reduced.
For example, you might consider changing your energy supplier to lower the bill or renegotiating the fees of your accountant.
Ensuring the profitability of your bakery's products
Controlling the main business expenses is one thing, but for your bakery to be truly profitable, you'll need to ensure that your goods, whether they be loaves of bread, croissants, or pastries, are being sold for more than they cost to make.
Calculate the unit cost of products
The first step in assessing your products' profitability is to evaluate their true cost by adding to their direct cost a share of the company's indirect expenses.
Costing is a fairly complex process and beyond the scope of this article to enhance your bakery's profitability. So we'll instead take a very simple example of the costs involved in making one baguette:
Raw materials: £0.15.
Staff costs: £0.39.
General expenses (maintenance, rent, advertising, accountant, etc.): £0.21.
Taxes: £0.02.
In this example, it costs £0.77 to make the baguette. For the bakery to be profitable, however, it needs to be sold at a price higher than this figure.
Now that we've looked at the cost price, let's check out the margin.
Calculate the margin on the unit cost
To calculate the margin, you simply subtract the cost of the product from the selling price.
It's up to you to decide how much margin you want to earn from each sale, based on what your customers are willing to pay and how much your competitors charge.
Let's take again the example of our baguette whose cost price is £0.77. If you want to earn, for example, £1 per baguette, you can sell it for £1.77.
To boost the profit potential of your bakery, it's essential to regularly calculate the unit cost of the products offered for sale, to check that their selling price is higher than their costs.
Optimize your range of products to enhance your bakery's profitability
The last lever to improve the profitability of your bakery is to optimize your range of products.
Here, you can begin by analysing the composition of your sales:
What are the best-selling products (in terms of quantity)?
Which ones contribute the most to sales?
Which are the most profitable?
Which ones sell well but are not hugely profitable?
This analysis will allow you to identify the products that have the most potential for optimization of your bakery.
Now it's a question of trying to increase the profitability of each product, by asking yourself the following questions:
Can you increase the selling price?
Can you reduce the production cost by changing the recipe?
Adversely, is it possible to improve the recipe (by adding an ingredient, for example) in order to sell the product at a higher price?
Can you bundle products to create deals that will increase the average order value (e.g. offer a free baguette for 4 pastries bought on Sundays)?
That's it for today. We hope this article has provided you with solid tips to help you improve the profitability of your bakery.
Looking for more tips on how to ensure the success of your bakery? Then read our guide on how to write a 5-star business plan for a bakery that will attract investors.
If you have any other questions or queries related to the launch or operation of a bakery, please don't hesitate to get in touch with our team.
Also on The Business Plan Shop