This is how you should proceed in order to change your users access rights in The Business Plan Shop:
1. Click on My users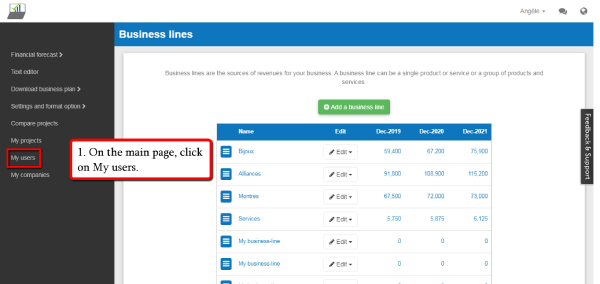 2. Click on Edit in front of the name of the user you would like to change access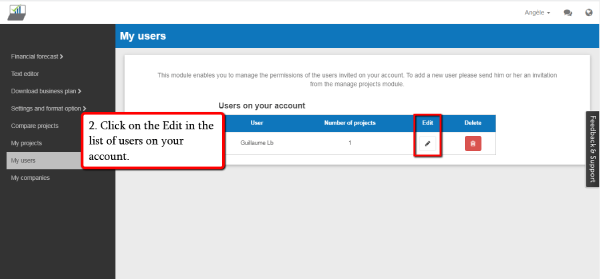 3. Your projects list will appear. Select the access type you would like the user selected to get on each of these projects from the drop-down menu.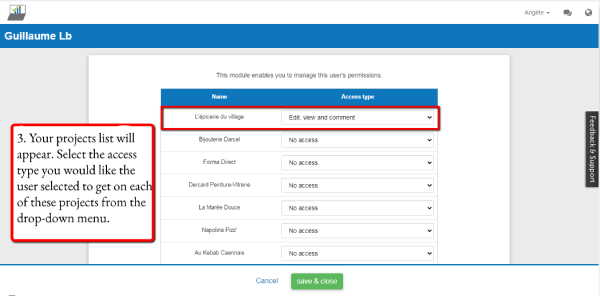 4. Click on save & close.