How do I manage my projects?
This article explains how you can manage your projects in The Business Plan Shop's software.
Both the financial forecasts and the editorial sections of your business plan are included in your project.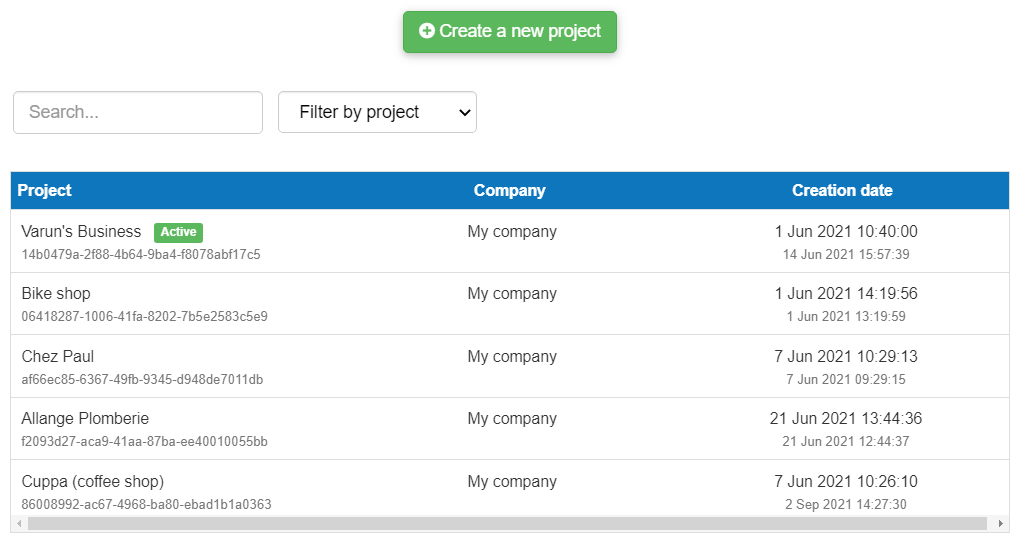 How does the projects module work?
Projects tab
The projects tab allows you to change the active project, and to create, edit, copy and delete projects.
You can also choose which project you want to work on and grant access to other users in order to collaborate with them.
Similarly, you can edit the title and change the company that the project belongs to.
Note that you cannot restore a deleted project.
Comments & notes tab
The comments & notes tab lets you write notes on each page that may prove useful at a later stage.
These notes can be kept private or shared with other users that you have invited on your account.
Frequently Asked Questions