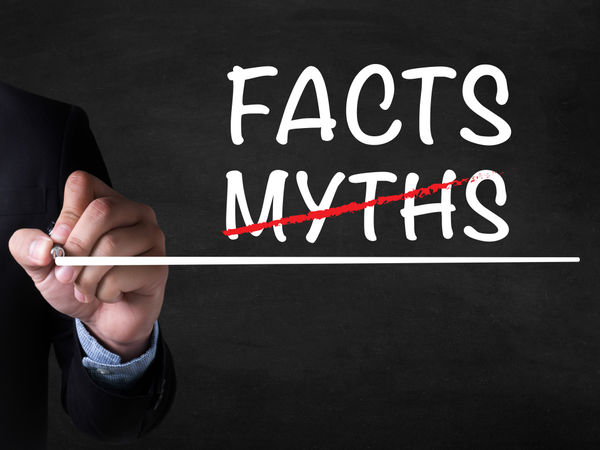 A business plan is an important document used throughout the business lifecycle. It contains valuable strategic and financial information used for internal and external purposes such as to secure funding from investors, improve organizational communication, and streamline operations. 
However, creating a business plan often seems difficult to entrepreneurs, and the business plan myths that are floating around further add to the problem. 
In this guide, we'll clear the fog around 13 business plan myths in order to help you better understand what a business plan is all about (and what it is not). 
Let's get started. 
Myth #1: you don't need a business plan
More than 60% of businesses do not make it past their fifth year, and the lack of planning is the key reason behind this. So, those who say, "No one needs a business plan," need to have a second thought about what they believe. 
When it comes to business, planning is the backbone, it:
Helps validate that a business idea or expansion plan can be viable (i.e. profitable and adequately funded).
Serves as a road map of what needs to be done, as it has all the details about the business' goals and can be used to prioritize actions accordingly.
Gives visibility on future cash flows, and helps secure the funding needed to fuel growth.
Businesses that don't have a proper plan in place lack clear direction and have a difficult time making decisions and allocating resources. 
Myth #2: business plans are just for startups
Some people believe a business plan is only needed in the start-up phase. However, such beliefs are incorrect and are based on a misunderstanding of business practices. 
The document is essential and beneficial for start-ups. However, this doesn't mean that it's something established businesses can overlook. In fact, it's something that they should regularly review and update. 
As your business grows, it will go through various changes: you will hire more staff, move to bigger premises or expand to new locations, and navigate the ups and downs of your competitive environment.
Whether you are expecting the economy to grow or a recession, facing a new competitor, or planning an ambitious expansion, having the ability to make data-driven decisions is priceless.
That's the most important benefit of having an up to date business plan: the ability to create scenarios to model and have a healthy discussion about each eventuality.  
The second critical benefit offered by business planning to all businesses is the ability to maintain visibility on future cash flows by comparing the actual financials in your accounting software to the forecasted ones in your business plan, and adjusting your forecasts as you go along.
If you're using the 1990s way of creating forecasts on Excel, modeling scenarios and tracking actuals can be quite tedious, but definitely worth the effort.  
If you're using best in class business plan software such as The Business Plan Shop, comparing scenarios, tracking actuals vs. forecast, and adjusting your forecasts as time goes by is easy to do and fast.   
Myth #3: your business plan should be short (or long)
When it comes to creating business plans, you need to know that it's not about quantity. It is about quality. The length of your business plan is not important as long as the document gets its job done. 
This means a business plan should be as long (or short) as needed to achieve its objectives, like securing capital, convincing a business partner to join your team, convincing a board or your co-founders on an expansion plan, etc. 
Let's say you plan on using your business plan to get funding from potential investors. 
In this case, your business plan should have details about your business, customers, and the overall market. It should also mention your strategies to position and differentiate your products or services from competitors. 
In addition, the document should also include a 3 to 5-year financial forecast and other financial details such as monthly cash flows. 
This means that your business plan will most probably be a detailed and lengthy document. 
The length of your business plan will also be impacted by the complexity of your business. You will need more pages to explain a project in a complex industry, like blockchain, to an investor or a bank, than to explain a well understood concept such as a grocery store for example.
However, not all business plans have to be lengthy. A short or even one-page business plan is appropriate when being used as a tool for communication within the organization (internal business plan) for example.
Myth #4: a business plan is a one-shot exercise
Some people think that a business plan is a one-time thing, but sadly in reality things rarely happen the way we planned them. 
A business might not be able to generate the revenues forecasted in its business plan, and require drastic corrective actions and a fresh plan B in order to remain viable.
The opposite is also true. A business might beat the most optimistic expectations and generate a healthy cash flow enabling the owners to plan for a fast expansion.
Whatever happens, one thing is sure: you will need to revisit your business plan at some point. 
It's better to do it sooner than later though, as detecting issues early gives you more time to plan and implement corrective actions when needed. 
To do this: 
Monitor the expenses and revenues of your business. 
Compare and analyze these against the forecasted figures in your business plan. 
Update your business plan based on the actual performance of your business and the new expected trajectory. 
Financial forecasts are dynamic and need to be regularly monitored and updated. You can use our online business plan software for tracking these forecasts and update them with just a few clicks. 
Myth #5: investors don't need nor read business plans
Not all investors require business plans, but the vast majority of them do.
Determining whether or not an investor will need or read your business plan is a bit tricky. It usually depends on the amount and on how much of their net worth they're investing.
You see, an angel investor might invest $1,000 or $1,500 in your business - which is a small amount they can probably afford to lose - without a second thought just because they like the idea and the founding team. 
Some might even invest a lot more without asking for a business plan, if it represents a negligible amount of their net worth. For example, a successful entrepreneur who's sold their company for $50 millions could easily invest $10,000 without breaking a sweat as it represents only 0.02% of their net worth. 
But that is the exception rather than the norm. And usually the more you seek to raise, the greater the scrutiny around your business plan.
For example, if a person plans to invest $250,000 in your business, they will most likely do their due diligence as the amount starts to be significant. This means that your business plan will be analyzed thoroughly as they examine all the facts and statistics to make sure your business is a good investment. 
The other factor contributing to this myth is that investors generally have numerous investment opportunities they need to filter. So, your full business plan might not be the first thing they ask for. 
They might first ask for an executive summary - a part of the business plan providing an overview of the document. Then for a pitch deck - a presentation used to describe the business in a compelling way. And finally for your business plan.
Whether or not the investor will ask for your business plan, you need to have one ready before starting the fundraising process because you will look unprepared if you don't.
Myth #6: spreadsheets are the go-to tool to create business plans and financial forecasts
The financial forecast is an essential part of the business plan. It contains valuable statements which are used to assess the business' expected financial position. 
These statements include:
Profit and loss (P&L) statement - provides details about the business's revenue, costs, and expense and helps determine the growth rate. 
Balance sheet - provide details about a business's assets and liability to help assess the financial structure. 
Cash flow statements - provide information about the money coming in and going out of the business and helps ensure the business is adequately funded. 
Using spreadsheets to create a financial forecast was a popular approach in the 1990s when no specialized software existed. 
But creating such forecasts with Excel requires financial expertise, which most entrepreneurs lack. It's also error prone and much slower than using professional software.
Today, using forecasting software is the market practice and best way to create a financial forecast. 
When you use forecasting software to create a financial forecast, your forecasts are likely to be more accurate and error-free. You will also get the job done quicker, so you can focus on spending your time using the forecast to make business decisions, rather than building the actual forecast. 
In addition, both banks and investors are more inclined to trust numbers generated from software that has been tested and used millions of times, than numbers generated on a spreadsheet that hasn't been tested by finance professionals. 
Myth #7: word processors are the go-to tool to write business plans
The written part of the business plan - which includes a thorough business description, market insights, customer and competitor details, and more - is highly important as it helps investors understand your business and the context behind your financial projection. 
This part is not as complex as the financial forecast, but it is definitely lengthy, and needs to follow a standard structure and a logical progression which banks and investors alike expect. 
When most people think about writing, using word processors is the first thing that comes to mind. However, using such tools is not an effective way to write a business plan.
Starting on a blank page in a word processor without instructions or examples is counterproductive, and integrating the financial forecast in the body of the document can be tricky in terms of formatting. 
So, using professional software is a better way to write your business plan. 
A professional business plan software allows you to:
Follow a detailed outline to draft your business plan. 
Access instructions and examples that help you throughout the process. 
Automatically integrate financial statements into your document. 
Save time on the formatting which is done for you by the software. 
Myth #8: my accountant can do my business plan for me
When it comes to numbers in business, most people rely on their accountant. So it's natural to expect that accountants would be well positioned to help with the drafting of business plans. 
The thing is, your accountant might be happy to help you with the financial forecast part, but it's unlikely that they will want to write a comprehensive business plan. 
The main issue is that your accountant is an expert with numbers, but they might not be an expert in your industry. 
This makes drafting the business plan tricky, because your accountant might not have the required expertise to present the results of your market analysis, your positioning and go to market strategy in a compelling way. 
Their lack of industry expertise also prevents them from being truly relevant when it comes to forecasting your gross profit. They often lack the insights needed to assess how your sales and marketing strategy will translate into revenues, and how much each product or service you sell will cost.
In addition, most accountants charge by the hour. These prices generally fall between $100 to $250 per hour. If they spent five hours on your financial forecast, you would pay them anywhere between $500 to $1,250. 
Considering this, asking your accountant to create your forecast might not be the most cost effective approach.
That being said, accountants are experts when it comes to making sure that the components of your forecast have been accounted for properly, and that you haven't forgotten any tax or deductions applicable to your business.
Your accountant will therefore not be your preferred business plan writer, but they can be a great proofreader! You can consult with your accountant and have them: 
Review all the numbers you entered in your forecasting software.
Double-check various costs like taxation and depreciation mentioned in your business plan. 
Myth #9: the most important thing is how the business plan looks
Formatting is indeed an important aspect of creating a business plan, and yours shouldn't really be 30 or 40 pages of text with no formatting. 
If it is, the reader might skip to the next business plan they have without even reading yours. 
A poorly formatted business plan will also make you look like an incompetent entrepreneur in the eyes of the reader, who might think all your other business documents look like this. 
So, formatting is pretty important as it helps you communicate the information in a clear and structured manner. However, those who say it's the most important aspect are incorrect. 
While your business plan needs to look good, it must also have substance. When creating a business plan, you need to remember that the information in the document should help you convince the reader. 
A nicely formatted cash flow forecast won't be enough in that regard, your forecast also needs to be realistic and believable. This can only be achieved by:
Providing a business description, customer insights, and the results of market and competitor analysis. 
Elaborating on the current financial position of the business and justifying the potential for growth. 
Myth #10: a business plan is hard to write
There is some truth to this myth. Writing a business plan using the 1990s approach with spreadsheets and word processors is difficult. 
In addition, the process will be even more challenging if you don't know what information to include. This manual hands approach of using Excel and Word is outdated simply because it takes too much time and is error-prone. 
However, this does not mean that creating a business plan is hard. You just need the right tool for the job.
In today's world, leveraging technology is essential for business success. Therefore, you should use online business plan software to create your plan. 
Our professional software is simple and intuitive and helps you create the best business plan possible. 
You are guided through the writing process by detailed instructions and examples for each part of the plan 
You can be inspired by already written business plan templates 
You can easily make your financial forecast by letting the software take care of the financial calculations for you
You get a professional document, formatted and ready to be sent to your bank
You can easily track your actual financial performance against your forecast, and our software makes it easy to keep the plan up to date
If you're interested in using this type of solution, you can try our software for free by signing up here. 
Myth #11: forecasts are never accurate, and assumptions are elaborated guesses at best, so business plans are useless
Most people often think calculations never really work in the real world. However, that's not totally true. 
Even if you can predict the future, constantly comparing your forecasts against your actual financial performance and making necessary changes will help you create more accurate forecasts over time. 
Hopefully, in your first year, your business will be somewhere between your best and worst case forecasts - which is why it's important to stress test your central case with scenarios, and make sure your business idea is viable even in your worst case - but by your tenth year in business, your forecast should be with +/-5% of what you forecasted.
Continuous planning also helps you deal with events like economic instability impacting your business. This process is priceless as it prepares you for most eventualities
Writing a business plan helps:
Get a better understanding of your business and its capabilities. 
Improve your decision-making ability regarding positioning, resource allocation.
Forecast your profitability and debt repayment abilities better. 
Develop the ability to deal with uncertainty and plan accordingly.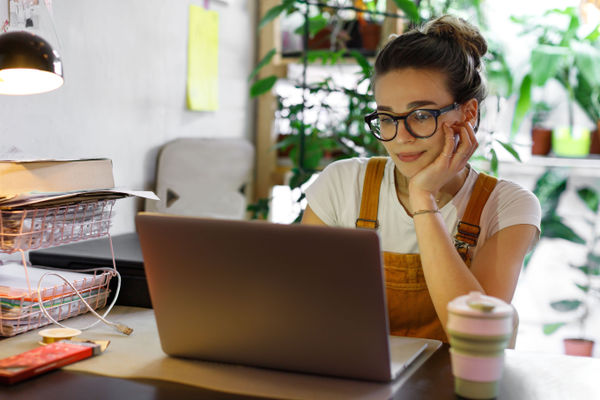 Myth #12: my business plan has to include a SWOT analysis and detailed market research
This is a common misconception about business plans. Let's address the market research first. 
Market research
Your business plan needs to convince the reader that there is a viable business opportunity to be seized on the local market, and that your business is well positioned to seize this opportunity.
To do this, you need to demonstrate that:
There are customers interested in buying what you plan to sell. 
The market is not saturated with competition and there is enough room for your business. 
Market research and analysis help demonstrate this. However, the extent of details depends on the complexity of the business and the industry. 
If you plan to operate in a well-known industry, you might not need to include extensive market research in your business plan. 
For example, if you plan on selling burgers in a large city of the US or bread in a major town in France: it should be obvious to the reader that there are large pools of potential customers and you don't need to include 40 pages of research to validate this. In that case, the only two questions you need to answer in your business plan are: is there room for a new entrant and can you be competitive?
However, the opposite is also true if you operate in a niche or highly technical industry. 
For example, if your business idea involves non-fungible tokens (NFTs) and blockchain, it's recommended that you provide a lot of details about the industry. First so that the reader can understand what you are talking about, and two so that they can understand if it is a viable market.
Now let's address the Strengths, Weaknesses, Opportunities, and Threats (SWOT) analysis. 
SWOT
The SWOT analysis is a strategic diagnostic tool. It combines an internal and external analysis of the business in order to help strategic decision making:
Strengths and Weaknesses are focussed on the business itself (internal)
Opportunities and Threats are focussed on the competition (external)
SWOT is a powerful tool, but it is just a tool. The first question you need to ask yourself before using it in your business plan is: do I understand how it works? 
If not, then please don't use it. You will do the diagnosis wrong and your SWOT won't add any value.
If you know how to do a SWOT analysis, then the question is: should I use it? Here the answer is simple as well: only if it adds value for the reader, meaning the reader knows how to read it and it helps argue the strategic positioning in your business plan. 
Assuming your reader knows how SWOT works, it's usually:
Useful to include one when you face a small set of highly differentiated competitors, as a SWOT analysis will help highlight your competitive advantage and justify your go to market strategy.
Useless if your competition is not really diverse and products and services are similar to each other. This is because the extent to which you differentiate your business and your offerings is limited (for example if you're starting a local café or hair salon). 
Myth #13: my business plan should be on a PowerPoint
PowerPoint presentations are a great way to convey concepts and ideas. They help visualize information and make it more consumable. That's why some people believe a business plan should be in a Powerpoint presentation. 
However, this is not the case. As mentioned, appearance is an important aspect of a business plan, but having substance and valuable information are more important. 
Powerpoint slides can only contain limited information making it hard to deliver the required information. 
Unless you add more slides. But, having a presentation with countless slides is also ineffective. 
So, those who think about creating a business plan on PowerPoint end up with cramped information or too many slides. 
The process is not effective because: 
Creating slides takes too much time. 
Valuable information can be missed. 
Cramping information onto a slide makes readability difficult. 
Too many slides can make the investor or audience lose interest. 
Considering this, it can be stated using PowerPoint to create a business plan is not a practical approach. However, it can be used in an assistive or complementary capacity along with a fully-fledged business plan. 
This approach takes more time and effort, however, using a business plan and PowerPoint presentation can help secure capital. 
The business plan will ensure the information is comprehensive and consumable, and the presentation will serve as a visual aid to deliver the key points during the pitch. 
Myths about business plans make the process more difficult than it is in practice. I hope this guide helped debunked some of the most frequent myths and untruths about business planning and that you are now clear on what a business plan is.
It's important to remember a business plan is essential for businesses regardless of their size. It needs to have structured formatting and comprehensive business details. Lastly, professional business plan software is the most effective way to create them. 
Also on The Business Plan Shop
Know someone who's confused about business planning? Share this guide with them!