How to open a kebab shop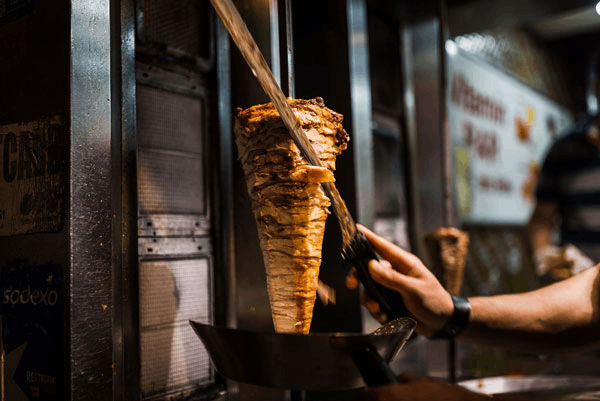 Do you know the secret behind making a delicious kebab? If so, you might be ready to open your very own kebab shop.
Whilst having extensive knowledge of quality ingredients and Turkish naan or yufka is certainly an essential factor in setting up a successful kebab shop business, it's far from enough. You'll also need to develop business management skills, within the commercial, accounting and recruitment realms.
Are you wondering how to open a kebab shop and what is the best way to go about it? Then you've come to the right place.
In this guide on how to open a kebab shop, you'll discover all the essential steps to get your business off the ground. From carrying out market research to choosing your legal form and securing funding for your business, here's everything you need to know about how to open a kebab shop.
Carrying out market research for a kebab shop
The very first step in opening a kebab shop is to carry out market research. Doing so will not only enable you to verify whether there's enough demand in the local market for you to successfully open your kebab shop, but also help you develop the best strategy for selling your kebabs.
Market research is not complete without an in-depth analysis of three key factors:
Current industry trends
Who your potential customers are and what they're looking for in a kebab shop
Who your competitors are and how they're doing
The kebab shop market in the UK
Market overview
Kebabs are big business. According to a 2019 survey by British Kebab, there are over 20,000 kebab outlets in the UK and they sell around 2,500 tonnes of lamb and chicken doner a week.
The turnover generated by the whole kebab sector contributes over £2.8 billion to the British economy each year.
The relatively cheap cost of kebabs (around £4.50 for a large portion) contributes in large part to their popularity - making it undeniably one of the cheapest hot snacks on the market.
Opening a profitable kebab shop can thus be a pretty achievable goal for most budding takeaway owners, considering the cost of a kebab is significantly less than the price for which its sold.
Rules and regulations of operating a kebab shop
When opening a kebab shop, it's important that you respect the same regulations as anyone launching a restaurant would.
First things first, the rules related to food safety. Before opening your kebab shop, you'll have to register the premises with your local authority's environmental health service at least 28 days before you start trading.
It's important to note that this process doesn't cost any money. It simply involves allowing a local official to visit your premises to check out the space you'll be using to prepare good and ensure it's safe and hygienic. Click here to register for a visit from your local authority.
It's also mandatory for new business owners to draft a plan based on the Hazard Analysis and Critical Control Point (HACCP) Principles. This plan will ensure your food is safe from biological, chemical and physical hazards, as well as allowing you to identify potential dangers.
You'll also be required to comply with any rules established by the Food Standards Agency - a government body providing guidelines on hygiene standards, sampling, labelling and traceability before opening your kebab shop.
Finally, if you wish to sell alcohol, you'll need to apply for a premises license. This will also enable you to play live and recorded music and serve hot food and drinks after 11 pm. For more information on how to obtain the licenses above, visit the Gov.uk license finder.
Opening an independent or franchised kebab shop
Once your kebab shop market research has been carried out, you need to decide what type of kebab shop you'd like to open.
Opening an independent kebab shop will enable you to manage it as you wish, giving you the freedom to decide whether you'd like to go down the traditional or more creative route with your menu.
On the other hand, by joining an existing kebab shop franchise, you'll benefit from a whole host of advantages - including having an established base of dedicated customers and solidified relationships with suppliers.
You will also need to decide if you want to open a traditional kebab shop or operate your kebab business from a food truck instead. Food trucks are all the rage these days, and opting for one will significantly reduce your initial start-up costs.
Scoping out the location for your kebab shop
So you've decided on the type of kebab shop you want to set up? Fantastic, now let's look at how to open a kebab shop that makes money.
The key is in your choice of location, which is absolutely crucial to the success of your business.
Needless to say, it's essential to settle upon a busy location that situated in a catchment area with enough potential.
You'll need to analyse the type of customer segment in the area (office workers or university students, for example, may well ensure a solid customer base for lunch or a post-club late-night snack), as well as existing competitors in the area.
Let's not forget that it's also possible to take over an existing kebab shop. This will allow you to benefit from an already established base and an existing flow of loyal customers.
Choosing the legal form of your future kebab shop
The next step in opening up a kebab shop is choosing the legal structure of your business.
Choosing your kebab shop's legal form is a vital step as it will impact:
How much your business is taxed
Your taxation at a personal level
Your responsibility for the company's debts in the event of bankruptcy
To help you make your choice, you can find more detailed information on the different legal forms available to you on the gov.uk guide for UK business owners and SBA guide for those of you based in the US.
Setting out the marketing plan of a kebab shop
To get your kebab shop's name out there and attract new customers, you'll need a well-functioning marketing plan.
Consider the actions that will allow you to create excitement around the launch of your kebab shop, whether it's a paid ad in the local newspaper or an eye-catching social media campaign.
You'll need to consider customer loyalty and how to build it. Creating a loyalty card scheme, for example, is a fantastic way to turn one-time customers into regulars.
You could also consider setting up a click and collect system, whereby customers can order online and pick their kebabs up in-store. This sort of scheme would work well amongst nearby office workers or students.
You'll also have to decide if you want to list your kebab shop on some of the popular food delivery platforms such as Uber Eat, Just Eat, or Deliveroo.
The cost of these actions vary and some might bring you more joy than others, so take some time to test out different marketing actions and focus on the ones that prove to be the most effective.
Writing the business plan for your kebab shop
Writing a business plan is another essential step along the road to opening a kebab shop.
The business plan is the document with which you will present your business idea and try to secure financing from your bank or potential investors, so you need to make it impeccable.
If you are not used to writing business plans, a good solution would be to use online business plan software.
There are several advantages to using specialized software:
You are guided through the writing process by detailed instructions and examples for each part of the plan
You can be inspired by already written business plan templates
You can easily make your financial forecast by letting the software take care of the financial aspects for you
You get a professional document, formatted and ready to be sent to your bank
It's easy to track your forecast against actual financial data in order to check that your business is on the right track, and adjust your plan if needed
If you are interested in this type of solution, you can try our software for free by signing up here.
Securing funding for a kebab shop
Opening a kebab shop requires significant investment, the exact amount will depend on your location and how big you want the shop to be.
There are many ways to raise the capital required to launch your dream kebab shop.
First of all, it's highly recommended that you make a personal contribution to the company's equity, by dipping into your savings.
You can then turn to banks and credit institutions to obtain a loan to finance part of the start-up costs.
Finally, also think about state aid for business creators. This may enable you to benefit from a low-interest or interest-free loan, for example.
Now you know everything there is to know about how to open a kebab shop. We hope you found this guide useful. If you have any questions or queries at all please do not hesitate to contact our team.
Also on The Business Plan Shop
Know someone who'd like to open a kebab shop and might be interested in this article? Share it with them!