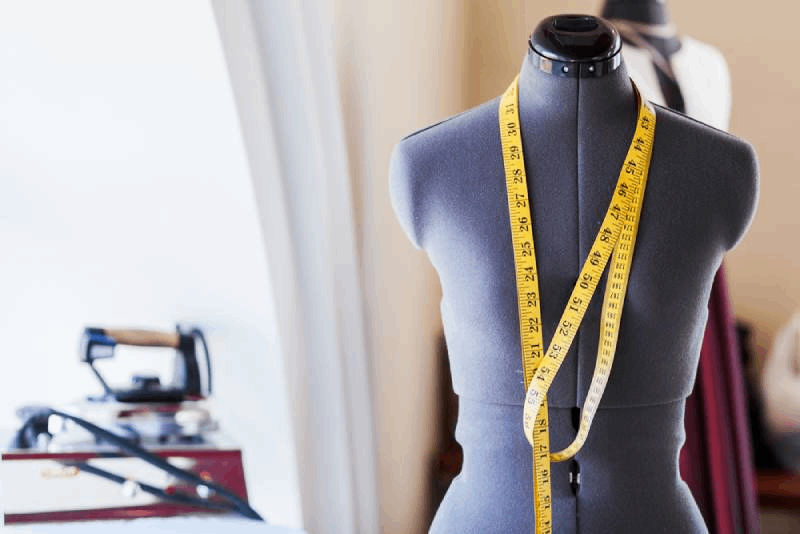 Whether you love making your own clothes or simply have an eye for fashion, you've decided you're ready to launch your own clothing line.
Before you start building your brand, however, you need to know your market.
Understanding how to do market research for a clothing line will be the first major step in creating your business, as it enables you to understand the current state of the industry you'd like to enter and whether there's enough demand for what you'd like to offer.
If you're not entirely sure how to go about carrying out market research, don't worry. In this guide on how to do market research for a clothing line, we'll take you through the process of market research and how to use the information to propel your brand to success.
Why do market research for a clothing line?
Entrepreneurs carry out market research with one main objective: to check that there's room on the market for their business.
It's an essential step in giving you a clear idea of the overall state of the fashion industry, as well as the trends dominating online shops like Asos and the collections of fashion designers right now.
Since half of all new businesses don't survive the five-year mark, you need to arm yourself with enough knowledge to verify whether your clothing line is likely to thrive or, to put it bluntly, go bust.
As well as industry stats and trends, carrying out market research of a clothing line will also enable you to find out a bit more about your target market, including who they are, the type of clothes they like, how often they buy new clothes, and their budgets.
With this data, you'll understand what your future customers are looking for - and create a brand with products that meet their unique needs.
The fashion retail market
Creating a clothing line means first focusing your attention on the fashion industry as a whole.
When doing your market research for a clothing line, it's important to leave no stone unturned when looking into the elements that make up this sector, including the number of clothing brands and their accumulated turnover, the different types of clothing brands and the impact of competition from manufacturers, as well as regulations and growing trends within the industry.
To assess whether the industry is in good enough shape, ask the following questions:
How many new businesses are created and how many close down each year?
What is the average turnover for the sector as a whole? How has it evolved? What is the breakdown of turnover in terms of department stores, independent boutiques, big fashion brands, and online stores? Are online sales more successful than in-store?
What trends have appeared over the last ten years? How is the market evolving? Which companies are thriving and which are fading out?
To gather this data, we recommend checking out sources such as the UK Fashion and Textile Network (UKF)T and the United States Fashion Industry Association (USFIA).
We also recommend that you reach out to fellow designers and heads of retailers to get insider knowledge about what it's like to work in the industry and the trends to watch out for.
The rules and regulations of launching a clothing line
Now that you've familiarised yourself with the state of the fashion industry, you need to read up on the rules and regulations for the market research of your clothing line.
First of all, if registering your business in the UK, you need to ensure you comply with the Sale of Goods Act, the Supply of Goods and Services Act and the Supply of Goods Act - which demands that any products you sell come exactly as they've been described by your brand.
It's up to the seller, rather than the manufacturer or supplier, to meet these obligations - so check stringently that each item of clothing is of the quality and design advertised before marking them for sale.
If you decide you'd like to sell your clothes and accessories online then you'll also have to comply with the rules in place for selling online, as well as general regulations on data protection. To learn more, check out the gov.uk guide to online and distance selling.
In the US, the Federal Trade Commission regulates the selling of clothes and textiles. Click here to find out more about how to comply with the requirements.
The UK and US also have strict labelling requirements for clothes that must be followed. You can read more on the UK labelling regulations here and the US regulations on the Federal Trade Commission website.
Defining the concept of your clothing line
Once you're aware of the regulations to be followed, it's time to continue your market research for a clothing line by checking that your concept is likely to attract the right customers (and enough of them).
The target clientele
Here, the idea for your clothing line market research is to identify the type of people who are likely to be interested in your brand to give you a better idea as to the size of your brand's target market.
For example, if you want to sell clothes to British women between 20 to 35 years old, we recommend that you spend time looking into how many women fall within this age group and their clothes buying habits.
Once you've gathered this information, you'll want to go into a bit more detail so you can define your specific target market. Try and find out:
What brands they currently buy
What they like and dislike about your competitors
What kind of clothes they have trouble finding
What budget they spend on clothing
Where they buy their clothes and how often
How to communicate with them (e.g. via social media, email newsletters or glossy events)
Checking out your competitors
Now it's time to get to know your rival fashion brands when doing your clothing line market research. Pick those selling products most similar to yours and ask:
What is their brand and what sort of image do they convey?
Who is their target market? Is it very similar or different from yours?
What are their prices? Have they distinguished themselves by selling luxury shoes or vintage dresses? Or have they chosen to open a traditional shoe shop?
What clothes do they offer? Tops, jeans, jackets, sportswear, pyjamas, lingerie or a selection of all?
What is their marketing strategy? Are they big on social media or have a striking website?
Assessing your competition mainly enables you to decipher whether there's enough room for you to establish yourself on the market, thus attracting and retaining customers of those brands and stealing away part of the market share.
It's vital to stand out from your competitors, and analysing them will also help you identify potentially interesting concepts that haven't been tried or tested by other brands yet.
If you're launching a vintage clothing line, for example, put some real thought into putting up the type of pieces for sale that, although might be quite expensive, are unique and symbolic of your brand.
Writing a business plan after your market research for a clothing line
Once all of the above steps have been completed, it's time to draft up the business plan for your clothing line.
The business plan is made up of two major components:
A financial forecast that aims to highlight the expected profitability of the business and the initial financing requirement.
A written part that presents, in detail, your project, the team, your business strategy, and your medium-term objectives.
The business plan is the document with which you will try to secure financing from your bank or potential investors, so you need to make it impeccable.
If you are not used to writing business plans, a good solution would be to use online business plan software.
There are several advantages to using specialized software:
You are guided through the writing process by detailed instructions and examples for each part of the plan.
You can be inspired by already written business plan templates
You can easily make your financial forecast by letting the software take care of the financial aspects for you.
You get a professional document, formatted and ready to be sent to your bank.
If you are interested in this type of solution, you can try our software for free by signing up here.
That's it for today, but we hope we've helped you better understand how to conduct market research for your clothing line.
If you'd like more advice on any of the points mentioned above or any other element related to the creation of a clothing line, please don't hesitate to get in touch!
Also on The Business Plan Shop
Know someone who wants to launch their own clothing line? Share this article with the click of a mouse!