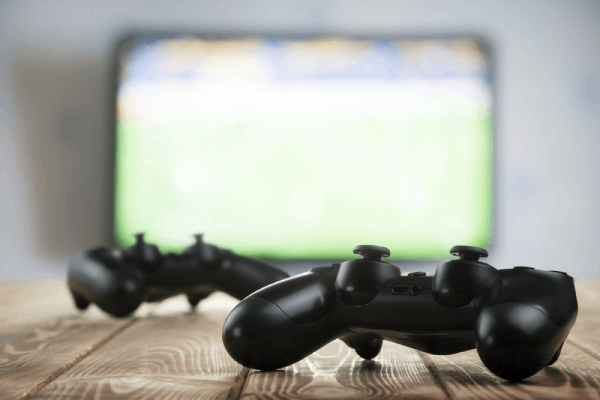 With as many as 495 million viewers tuning into eSports competitions worldwide in 2020, bars dedicated to the practice of eSports are fast gaining popularity.
Whether you're already operating your own eSports bar, taking over a bar or launching a brand new eSports bar, your main aim will be to enhance its profitability.
The world of profit margins is a tricky one to navigate, but the good news is that there are multiple levers that you can mobilize to improve your eSports bar's profitability.
To help you along the way, we've created this guide to share our top tips on optimizing the profitability of your eSports bar.
Control your costs to optimise eSports bar profitability
Although an eSports bar has quite a specific concept, it still operates as a classic bar in that it generates profit via drink and snack sales. As the video games available are usually free, it's important to obtain a sufficient profit margin on your drinks and snacks to ensure your esports bar's profitability.
The first way in which you can enhance this margin is by reducing the cost of production. Take a look at your cocktail and bar snack menu and weigh up the cost of ingredients used. If you think it's currently too high, adjust quantities or research alternative suppliers that may sell certain key ingredients at lower prices.
Next, you can simplify your menu by reducing the number of ingredients used altogether in your snack or cocktail prep. This will enable you to order ingredients in bulk and benefit from better prices from suppliers.
Limiting the amount of ingredients used will also help you manage your stock more easily and prevent any unnecessary food wastage.
Think smart when it comes to overheads
Overhead costs, meaning your company's administrative, commercial and payroll expenses, also have a huge impact on the profitability of an eSports bar.
Controlling these cost items is therefore integral when it comes to boosting your eSports bar profitability. The most effective way to do this is by listing all your expenses, in order of cost, to identify those that seem unnecessary and could be reduced.
For example, you might consider changing your energy supplier to lower the bill or renegotiating the fees of your accountant.
Throw in a few drink and snack deals
Between offering solo gamers a place to unwind after a hectic day at work, watch tournaments or kick back and play with friends, the reasons for which people visit eSports bars are diverse.
In any case, an eSports bar is a place where customers stay for a minimum amount of time to get the most out of their experience, rather than calling in to finish off a quick drink on the way home from work.
So make the most of the time your customers are investing in your bar by offering drink and snack deals to loosen their purse strings.
And if you think your existing pizza or cocktail prices could do with being slightly scaled up, don't hesitate. An extra 10 or 20 pence for a margarita won't make much of a difference to your customers, but if it sells in high quantities it will bring a considerable gain for your business over the course of a year.
Develop a strong marketing plan to attract gamers
Filling up your eSports bar when it experiences lulls in service during the week is another way to increase eSports bar profitability.
Using marketing actions such as happy hour, student discount, theme nights or offering the private rental of your space for work or birthday parties will go some way in ensuring you welcome more customers in through your doors on the nights you need them most.
The community feel of your eSports bar is another factor to take advantage of. You can, for example, create eSports teams and reserve slots for members to come and train, or organise player meetings and competitions within the bar.
Your best asset will be to communicate through social media platforms to get your name out there and build customer loyalty. You could also consider setting up a weekly newsletter to keep your regulars updated on your screening schedule or if any new games are made available.
Create a financial forecast to track eSports bar profitability
Whether you're just starting up or looking to improve the profitability of an already operating eSports bar, creating a financial forecast for your business is imperative.
The financial forecast will enable you to assess the impact of the actions reviewed in this article, as well as taking into account all your costs and expected revenues to ensure the future profitability of your eSports bar.
It's clear then that creating a financial forecast for an eSports bar is crucial, albeit pretty technical. If you don't have a strong accounting background and would like assistance breaking down the numbers, there are powerful online solutions that enable you to develop a reliable financial forecast - such as the online forecasting software we offer at The Business Plan Shop.
If you opt for The Business Plan Shop's forecasting software, all you need to do is follow our simple instructions. The calculations are done automatically, avoiding any potential errors. In just a few clicks, you'll obtain a full financial forecast consisting of a projected income statement, projected cash flow statement, projected balance sheet and a break-even point calculation table.
If you are interested in this type of solution, you can try our forecasting software for free by signing up here.
So, is opening an eSports bar profitable? We hope that with our advice on how to enhance eSports bar profitability, you'll find that the answer is yes.
Don't hesitate to contact us if you would like to share another tip for optimising eSports bar profitability, or if you have any questions regarding the financial forecast of a bar.
See also on The Business Plan Shop
Is someone you know planning to open an eSports bar and might be interested in this article? Share it with just one click!