This article explains how to manage your non-financial data in The Business Plan Shop's software.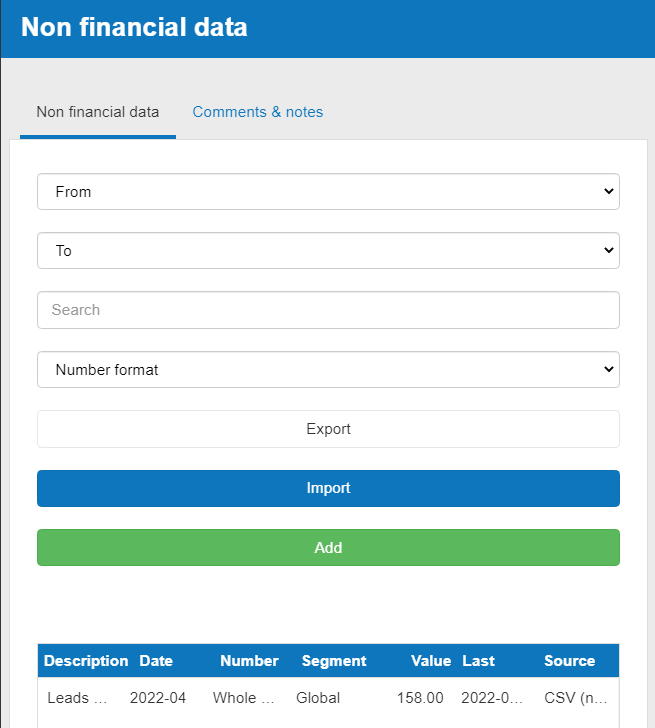 What is the non financial data module?
The non-financial data module enables you to import and edit non-financial data from other avenues (such as spreadsheets) in order to analyse them in the software.
Importing non-financial data enables you to:
Analyse the historical non-financial performance of your business
Define Key Performance Indicators (KPIs) to track your business' performance
In order to import non-financial data you must first configure a financial data source in the data sources module.
How does the non-financial data module work?
Non-financial data tab
The non financial data tab allows you to view, import, edit and delete non financial data.
Comments & notes tab
The comments & notes tab lets you write important notes about your non-financial datasets that may prove useful at a later stage. These notes can be kept private or shared with other users collaborating on the same business plan.
Frequently Asked Questions
Go further with The Business Plan Shop