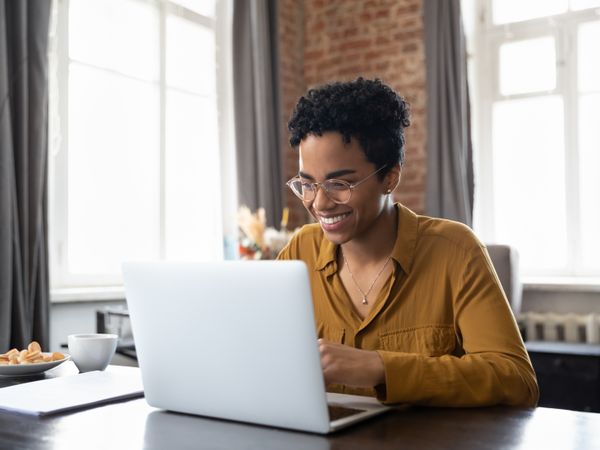 Startups, particularly inexperienced entrepreneurs, often face uncertainty when it comes to determining the necessary documents they should create or send to investors. 
Both the audience and the purpose can significantly impact how you approach writing a business plan. A business plan that's intended for external stakeholders differs significantly from an internal plan.
Despite sounding similar, business plans and internal plans refer to two distinct documents. In this article, we'll review the differences between the two, helping you understand which one to create for your business. We'll also touch upon the similarities and assess what tools are the best to create each document.
What is a business plan?
A business plan is a document providing detailed information about your business and its objectives for the years to come (usually 3-5 years).
To keep it short and simple, a business plan consists of two parts: 
A financial forecast which provides information about the expected growth and profitability of your business, your potential funding requirements, and cash flow projections.
A written part which provides the context and details needed to assess the relevance of the forecast: company overview, description of products and services, market analysis, strategy, operations, etc.
Formal business plans are usually written: to secure financing, to get buy-in from stakeholders (board members, investors, business partners) on the plan of action for the coming years, to convince suppliers to do business with the company, or to communicate the company's vision to staff members.
Financial savvy businesses regularly track their actual financial performance against the forecast included in their business plan and re-assess their progress against what was planned, and update their plans as needed.
What is an internal plan?
An internal plan can be used within an organization in different divisions, like marketing, human resources, or production. The main components of an internal plan include the organization's goals, staffing team, and key strategies. 
They focus on the operational details and implementation strategies needed to achieve short-term goals. Internal plans provide guidance to management and staff on conducting specific activities, ensuring that all decisions align with the business objectives.
They are more likely to undergo regular revisions and customization for specific teams or departments within the business. These regular changes help ensure that the plans are up to date and that they facilitate agile decision-making. 
Business plan vs. internal plan: what do they have in common?
Despite differing objectives, business plans and internal plans have some fundamental similarities. First and foremost, they both serve as instruments for planning and help businesses achieve strategic goals whilst also providing a timeline for when specific tasks should be completed.
Both documents also address key elements like market volatility, competition, and operational hazards. Recognizing and assessing such elements aid in the development of effective mitigation strategies that help reduce risk. 
Another important aspect is that both plans provide a general picture of how the business operates, including its structure, production procedures, and technological infrastructure. This helps both external parties and employees better understand organizational objectives and strategic execution. 
Business plan vs. internal plan: what are the differences?
The target audience and goals of a business plan and an internal plan differ. Each type of plan serves distinct purposes and caters to different stakeholders. Now, let's explore the key differences between an internal plan and a business plan.
Audience
Traditional business plans are designed for external parties like financers and potential partners. On the other hand, internal plans are more oriented towards employees and the management team. The audience generally determines the level of detail and volume of information contained in the plan.
Purpose
Internal plans primarily emphasize operational details and the steps required to achieve short-term objectives. In contrast, external business plans encompass a broader range of business information, such as sales and marketing strategies, revenue projections, and operational objectives.
Length 
Conventional business plans provide a comprehensive overview of the company's vision, mission, and objectives. They typically include a thorough analysis of both local and national markets, along with detailed financial forecasts.
Internal plans, on the other hand, are often shorter and concentrate more on operational procedures and implementation tactics, rather than comprehensive market analysis.
Frequent Revisions
Internal plans are more likely to undergo frequent revisions because they are designed for quick decisions and short-term goals. 
Conversely, traditional business plans undergo revisions in response to significant changes, such as shifts in the local market, or when comparing actual figures to the forecasted ones.
Time frame
Traditional business plans often prioritize long-term goals. They typically outline the company's vision and strategic direction, including objectives that extend beyond the immediate future. This type of plan usually spans either 3 or 5 years.
By considering long-term perspectives, traditional business plans provide a roadmap for sustained growth and success.
Internal plans, however, prioritize short-term objectives and focus on the necessary quick activities for implementation. They are used to provide guidance to employees to help improve day-to-day operations.
What tools can you use to write a business plan?
In this section, we will review three solutions for writing a professional business plan:
Using Word and Excel
Hiring a consultant to write your business plan 
Utilizing an online business plan software
Create your business plan using Word or Excel
Popular in the 1990s and early 2000s, writing a business plan using Word or Excel is quickly falling out of fashion, and for good reasons!
Using Word to draft the written part of the plan means starting from scratch and formatting the document yourself - a process that is both tedious and time consuming. There are also no instrcutions explaining what needs to be written in the plan, or examples to guide you through each section.
Creating an accurate financial forecast with Excel is only possible if you have expertise in accounting and financial modeling. As a result, investors and lenders tend to not trust the accuracy of a forecast created by entrepreneurs themselves on Excel.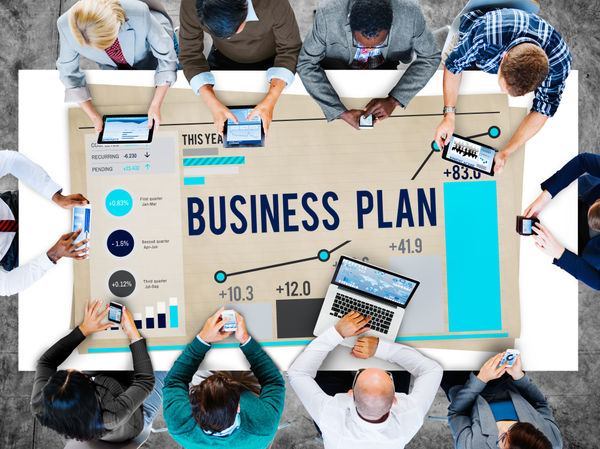 Hire a consultant to write your business plan
Outsourcing a business plan to a consultant is another potential solution.
Consultants are used to writing business plans, and are good at creating financial forecasts without errors.
This means that they will be able to create an effective business plan with accurate financial estimates without much effort.
However, this will be an expensive endeavour: budget at least £1.5k ($2.0k) for a complete business plan, more if you need to make changes after the initial version (which happens frequently after the initial meetings with investors).
Use an online business plan software for your business plan
Another alternative is to use online business plan software.
There are several advantages to using specialized software:
You are guided through the writing process by detailed instructions and examples for each part of the plan
You can be inspired by already written business plan templates
You can easily make your financial forecast by letting the software take care of the financial calculations for you without errors
You get a professional document, formatted and ready to be sent to your bank
The software will enable you to easily track your actual financial performance against your forecast and update your forecast as time goes by
If you're interested in using this type of solution, you can try our software for free by signing up here.
What tools can you use to write an internal plan?
An internal plan can be written using the same tools as a business plan. Word can be better suited to this specific task given the scope of an internal plan is looser (it really depends on what type of internal plan you're writing) and that there is no forecast requiring specific skills.
Conclusion
It's important to understand the differences between business and internal plans to effectively convey your vision and goals to the appropriate stakeholders. 
An internal plan directs the implementation of short-term objectives within the organization, whereas a business plan concentrates on communicating the broader corporate strategy to external stakeholders. Both plans are crucial for strategic planning, goal setting, and decision-making. 
Using online business plan software like The Business Plan Shop allows you to easily create a business plan that is financially accurate, error-free, and helps achieve strategic objectives.  
Also on The Business Plan Shop
Know someone in need of a little guidance in making a business plan? Share this article and help them out!