This is how you should proceed in order to cancel an invitation sent to a user:
1. Click on My projects
2. Click on the Collaboration icon of the project you have sent an invitation from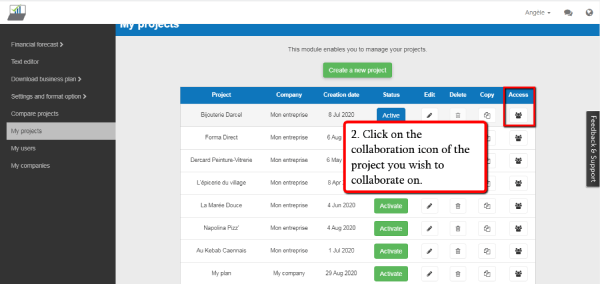 3. The invitations which have not been accepted yet will appear under Invitations sent. Click on the delete icon if you wish to cancel the invitation.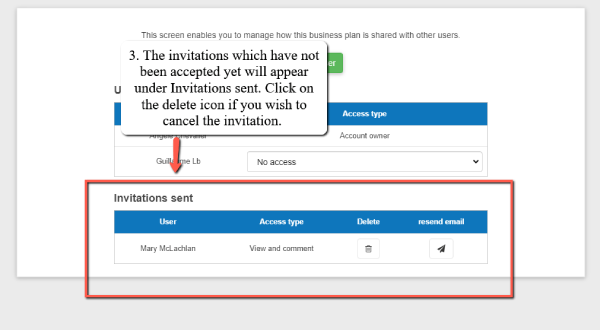 4. A pop up window will appear to confirm this action cannot be undone. Click on ok.